Camping season is in full effect. After a long summer, the Windsor Spitfires announced their highly-anticipated 2023-24 Training Camp schedule on Tuesday afternoon and it's a chance at a fresh start.

You can't blame the Spitfires if they're eager to get back onto the WFCU Centre ice. Last season, they were primed for a run to the Ontario Hockey League (OHL) championship, only to be stopped by a first-round sweep at the hands of the eighth-seeded Kitchener Rangers. It was a tough pill to swallow but now they come home to a clean slate of ice, fresh jerseys, and a new sense of hope. From familiar faces to a new crop of youngsters eager to make a name for themselves, there's plenty to look forward to at camp. Let's take a look at the details.
Spitfires' 2023-24 Training Camp Schedule
The club will open their training camp on Thurs., Aug. 31, split the players into teams for three days, and then head into the preseason. Here's the official schedule (subject to change):
Thurs., Aug. 31
5:00 p.m. to 6:00 p.m. – Team White Session
6:15 p.m. to 7:15 p.m. – Team Blue Session
7:30 p.m. to 8:30 p.m. – Team Red Session
Fri., Sept. 1
9:00 a.m. – 10:00 a.m. – Team White v. Team Blue
10:15 a.m. – 11:15 a.m. – Team White v. Team Red
11:30 a.m. – 12:30 p.m. – Team Blue v. Team Red
5:00 p.m. – 6:00 p.m. – Team White v. Team Red
6:15 p.m. – 7:15 p.m. – Team Red v. Team Blue
7:30 p.m. – 8:30 p.m. – Team Blue v. Team White
Sat., Sept. 2
9:00 a.m. – 10:00 a.m. – Team White Session
10:15 a.m. – 11:15 a.m. – Team Blue Session
4:00 p.m. – 6:00 p.m. – Annual Blue-White Game
Note: All training camp scrimmages and practices are at the WFCU Centre, open to the public, and are free of charge.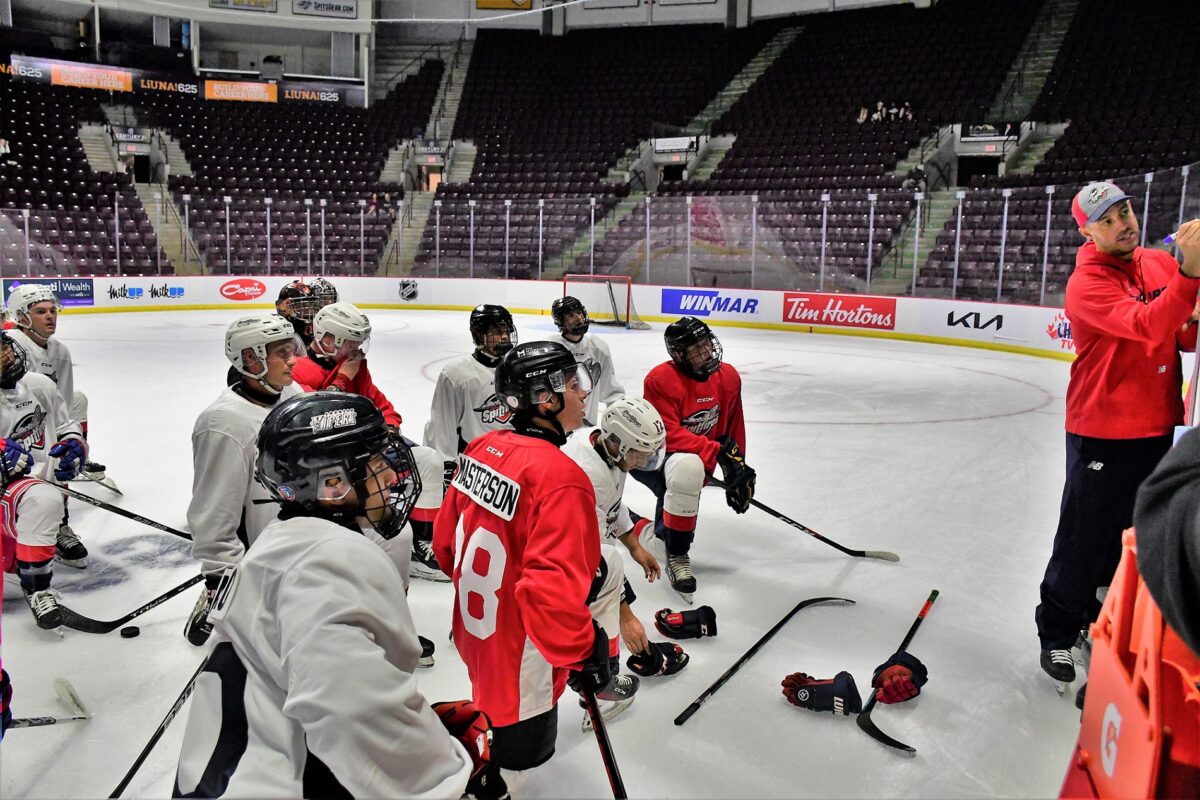 Among the players expected to participate are overagers (20-year-olds) Oliver Peer, Jacob Maillet, James Jodoin, and Alex Christopoulos, along with 2023 Canadian Hockey League (CHL) Import pick Josef Eichler, and 2023 first-round OHL Draft pick Jack Nesbitt. You can check out the full training camp roster on the Spitfires' site.
Related: Windsor Spitfires Make Most of Opportunities at 2023 OHL Draft
---
Latest News & Highlights
---
In total, 56 players (eight goaltenders, 18 defencemen, and 30 forwards) will make their case, including 11 free agents. The Spitfires have had some good luck with free agents since 2013; Peer made the team in 2021-22 after going undrafted.
Preseason Schedule and Ticket Sales
Following training camp, the club will prepare for the regular season by getting into five preseason games.
The Spitfires' first preseason game is at home on Sat., Sept. 9 as they take on the Flint Firebirds at 7:05 p.m. After that, they hit the road to face the Firebirds the next day (Sun., Sept. 10) at 4:00 p.m. at the Iceland Arena in Flint and then the Sarnia Sting on Wed., Sept. 20 at 7:05 p.m. The club returns home for their final two preseason games, facing the Firebirds on Thurs., Sept. 21 at 7:05 p.m. and then the Sting two nights later on Sat., Sept. 23 at 7:05 p.m.
These are all in preparation for the Spitfires' 2023-24 season opener on Fri., Sept. 29 when they face the Sting in Sarnia at 7:05 p.m. Then, the club heads back to the WFCU Centre for their home opener on Sat., Sept. 30 as they welcome the Guelph Storm to town. Game time is set for 7:05 p.m.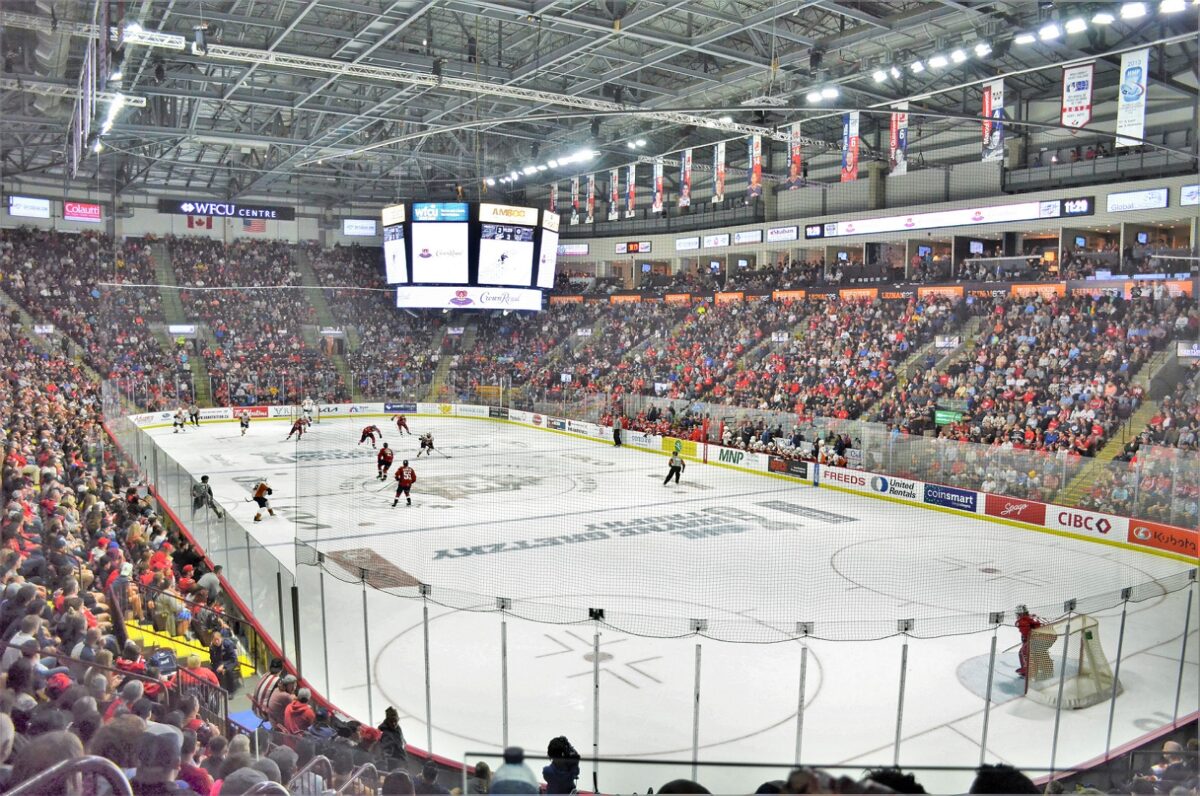 When can fans purchase tickets to games? Single game tickets will be on sale starting Sat., Aug. 26 at 9:00 a.m. They will be available online or in person at the WFCU Centre box office. Get ready, Spitfires fans, hockey is coming over the horizon.