Despite a strong win against the Los Angeles Kings on Tuesday night's home opener, the Colorado Avalanche end up with some bad news after the fact. Scrappy forward, Steve Downie, will miss the rest of the season with a torn ACL that he suffered early on in the game versus the Kings. Downie was going in to finish a check when he collided with a Kings player and fell awkwardly against the boards in the first period. He did not return to the game and now we know why.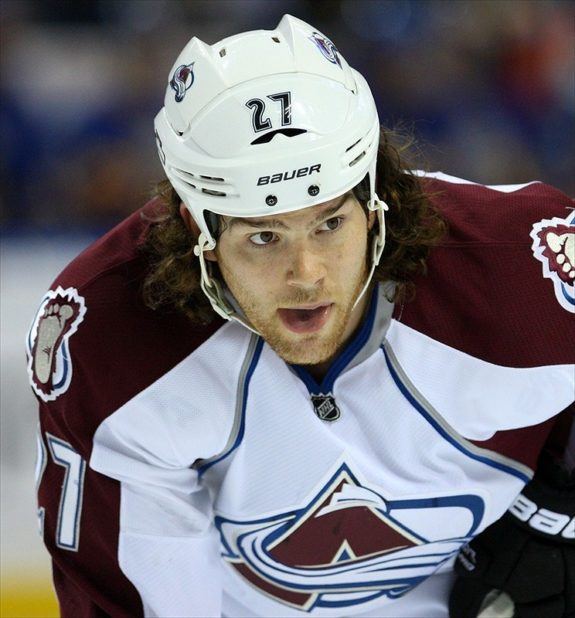 With a shortened season, the last thing that the Avalanche, or any other team for that matter, will want to deal with are injury issues as they can throw the lineup into upheaval. The Avalanche dealt with serious injury problems two seasons ago when they lost more than 400 man-games to injury and went through 17 defensemen during the course of the regular season. It seems likely that Chuck Kobasew will fill in for Downie on the third line with John Mitchell and Milan Hejduk, so Avalanche fans shouldn't be too worried. Kobasew is a veteran player that always works hard in practice and knows where he needs to be on the ice, so sliding into the lineup should be relatively seamless.
How Will This Affect Negotiations With Ryan O'Reilly?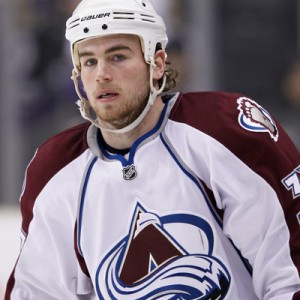 With a shortened season teams don't want to have to worry about their depth, so the Avalanche may now be forced to slightly more drastic action in regards to Ryan O'Reilly's contract. I'm not saying that the Avalanche should buckle and pay him the $5.25 million a year that he allegedly wants, but this may force the Avalanche to come to O'Reilly with a contract closer to that of David Jones ($16 million over four years). Whether or not the Avalanche will do this is another conversation altogether.
The Avalanche are well-known for being an organization that is very tight-lipped about their contract negotiations, so it's a miracle that anybody was able to obtain any kind of specific contract information. They are also known for being a bit stubborn when it comes to contract negotiations. They never do contract extensions during the season and GM Greg Sherman sticks firmly to his belief on what he believes is a "fair market value" for his players. Unfortunately, in this case, Sherman and the Avalanche may have to step out of their comfort zone a bit and ignore what the market says. Avalanche beat writer for The Denver Post, Adrain Dater, sums this up perfectly in his column.
So, my view now is: it's time for the Avs to swallow some of their pride and make their team better. And that means signing Ryan O'Reilly and getting on with life.
On an interesting note, it is being reported today that O'Reilly and Metallurg (the team he signed with in the KHL) have mutually agreed to terminate his contract, and that O'Reilly will be returning to the United States. The article also mentions, however , that a deal is not close between O'Reilly and the Avalanche. Still, whether or not the deal is actually close, this is good news for Avalanche fans. O'Reilly no longer has the contract in the KHL to fall back on and, if he wants to play hockey this year, is going to have to do it with the Colorado Avalanche.
I'm a Denver native who has been a fan of the Avalanche since they came to town and a fan of the game before that. I started writing my own blog a couple years ago before moving to Bleacher Report and becoming a Featured Columnist there. You can also find me the Burgundy Brigade Podcast