by Jas Faulkner, contributing editor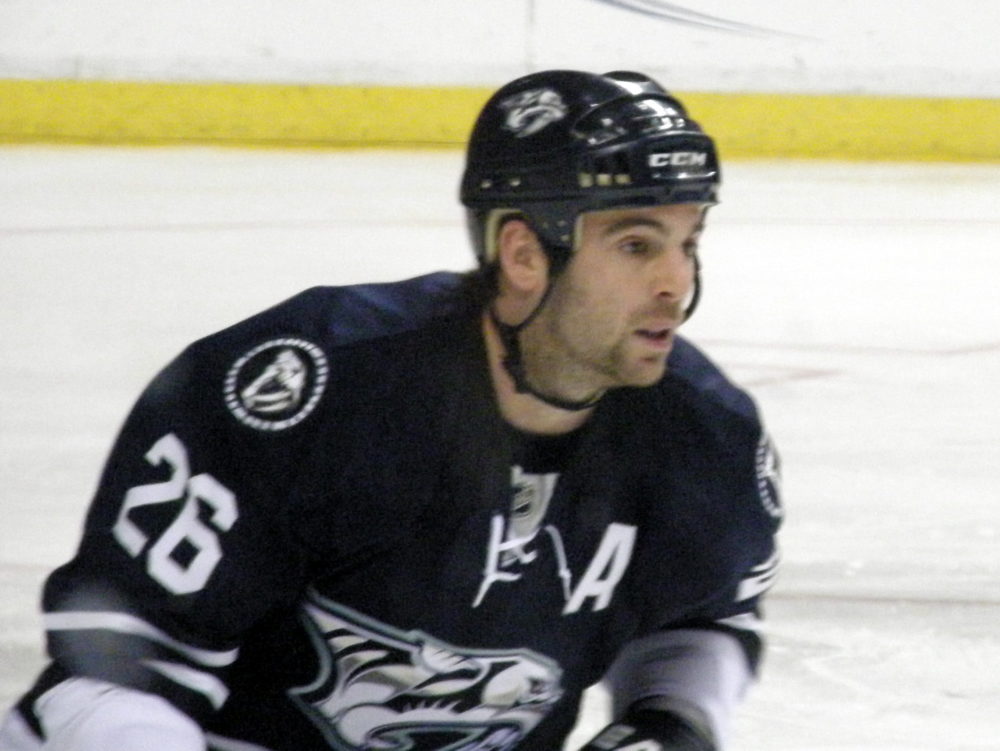 Few players can keep a reporter on their toes the way Steve Sullivan can. Choosing to interview the winger is a bit like engaging in a round of verbal skeet shooting.
"Hi, Mr. Sullivan.  Do you have minute?"
"Sure.  Shoot!"
The gears are turning.  He's ready to take your questions and he'll dispatch them with a quick-fire verbal rat-a-tat-tat delivery of ineffable logic and razor sharp strategy.  In just two or three minutes, he'll paint a complete picture of the situation and spell out exactly why he's right.
Congratulations.  You have just seen the hockey mind in action.
During his time as a Nashville Predator, it was his hockey mind that had many fans speculating that he would be seen behind the bench in the near future.  A whistle and an arm wave from the league zebras almost always culminated in Sullivan skating to the melee, an eminence grise among Music City's youthquake of a roster. His role as the calm, seasoned negotiator when things got heated fired rumors that he might wear the C when Jason Arnott sold his soul to the Devils.
Sullivan's mature dignity on and off the ice came at the high price. He spent a season and then some battling to a return to the sport after a back injury in 2007 nearly ended his career.   As fans waited and hoped, Sullivan pushed himself to prove to the medics and the coaches that he was ready to come back. When he did, it was to a hero's welcome and a season that culminated with his walking to the dias in Las Vegas to accept the Masterton Trophy.
The Disney finish in 2009 led to a two more seasons in Nashville and then time as a Penguin and a Coyote.  In the world outside of the glass and dashers, thirty-eight is a mere youngster, practically a zygote.  From his viewpoint as one of the League of Extraordinary Gentlemen seeing the rare air that comes with joining the One Thousand Game Club, this makes him an accomplished elder statesman.
So is the Timmins Tornado winding down any time soon?
Hoser, please.
As he told City Paper's David Boclair: ""I'm having a blast. I don't picture myself doing anything else. That's the scary part, right? I've done this almost half of my life at a professional level. So, this is what I love to do and I get to do it every single day. It's definitely a blessing."
A flipbook of Sullivan's twenty-one year career would reveal a sequence of sweater changes from Greyhound to River Rat to Devil to Blackhawk to Predator to Penguin to Coyote.  The hair may get a little grayer and the visage might acquire some compelling dings and dents, but his speedy, Saracen-like dodge and weave around the bigger, slower war horses crusading for the other team never seems to change. His fans wouldn't have it any other way.
Skate on, Agent of Hockey Karma, skate on!