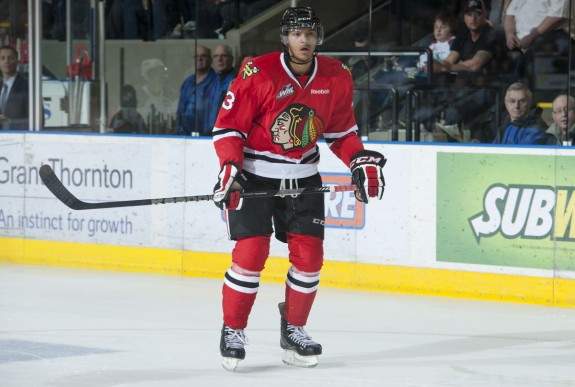 The name "Seth Jones" and the word "tank" have been used in the same sentence a lot lately. In some ways it's a compliment regarding Jones's physical strength; in many other ways it's just referring to teams selling at the trade deadline with hopes of "writing off the rest of this season and "[engineering]" my team the best way possible to get the first pick."
Welcome to the life of the league's basement dwellers. And welcome to the dilemma they're to be facing with a potential first overall selection.
Jones is the top defenseman eligible for the 2013 NHL Entry Draft. There's no argument there, so that's not the issue. The real problem: selecting goal scoring or goal stopping.
At the start of the Canadian Hockey League's season, Halifax Mooseheads forward Nathan MacKinnon was the consensus favourite to go first overall in New Jersey. That's not the case anymore. Now, Jones has surpassed MacKinnon in many draft rankings, meaning the first overall pick is nowhere near decided. Jones has stepped up to the plate and hit the ball deep; whether or not it goes for a home run is still unknown.
Future Considerations regional scout Zenon Herasymiuk believes Jones has all the tools to succeed at the next level.
"Jones routinely shows why he is the crown jewel of the draft," Herasymiuk wrote. "The first and most exciting part of his game is his ability to handle the puck and move his feet at an extremely high level for his size. He is able to maneuver the ice with such ease and electricity which makes him impossible to either contain offensively or to beat on the defensive side. Jones contributes at both ends of the ice and plays huge minutes making him an invaluable asset to his team.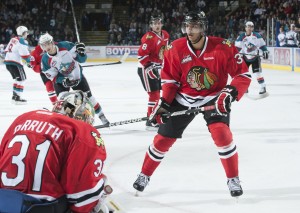 "He is a physical defenseman with exceptional smarts. He is a master at turning loose pucks into odd-man rushes for his team with slick, heads-up breakout passes. [Jones's] ability to thrive physically, offensively, defensively, and mentally are why [he] is a can't miss prospect."
Much like Herasymiuk, Jones himself believes his skating is one of his most valuable assets.
"My skating is a big part of my game," Jones told the Canadian Press. "It helps me do a lot of things, make smart decisions. The quicker you can get to the puck, the more time you have to make a play out there. Though the transition game, that helps me as well. I can jump up in the play to make some offence."
Jones is recognized as a future cornerstone of an NHL team's defense. He has drawn comparisons to former blueliners Rob Blake and Chris Pronger, two men considered greats among physical defensemen. But at the moment, Jones is still being called a "poster boy for U.S. hockey growth."
"You want to be the best in the world," said Jones. "That's my goal, at least. You want to think that you can play in the NHL right away, but sometimes that's not for everyone, obviously. But by the end of the season, I hope to be right there and able to play in the NHL next season."
As for the Jones-MacKinnon rivalry, the Portland Winterhawks star prefers to think of it as friendly competitiveness.
"I haven't talked to [MacKinnon] since [Jones passed the Moosehead in rankings] but he's good friends with [Portland teammate] Ty Rattie," Jones told Future Considerations. "I guess they had a Facebook chat a little bit and were chatting at each other and he told Ratts to tell me to quit hogging all the rankings. It's just a little fun back and forth."
Being the son of a former NBA player and current Brooklyn Nets assistant coach has given Jones the advantage of having someone  to talk to about the life he'll be living very soon. His father Popeye has been around the block a few times; any questions, and Jones's father will more often than not have an answer. Even so, Jones is committed to being his own person, and isn't concerned with expectations made because of who his father is.
"It'd be awesome, however far I go in my career, to eventually be known as 'Seth Jones' and not 'Popeye's son,'" Jones has said.
To all the teams who'll have lottery picks in the upcoming draft, that sounds perfectly fine.
___________________________________________