When Victor Hedman, the Tampa Bay Lightning's Norris Trophy winning defenseman, went down with a serious-looking injury against the Vegas Golden Knights on Oct. 26, there was cause for concern about the near future of the team. Hedman is more than just a player, he is a linchpin of the Lightning's defensive unit and a key member of both their top power play unit and penalty kill. Losing him for any amount of time would be a devastating blow.
Without Hedman in the lineup, the Lightning turned to Ryan McDonagh to fill the whole left by the towering Swede. While it is well known that McDonagh is an incredibly skilled defenseman, he wasn't expected to live up to what the Lightning were losing.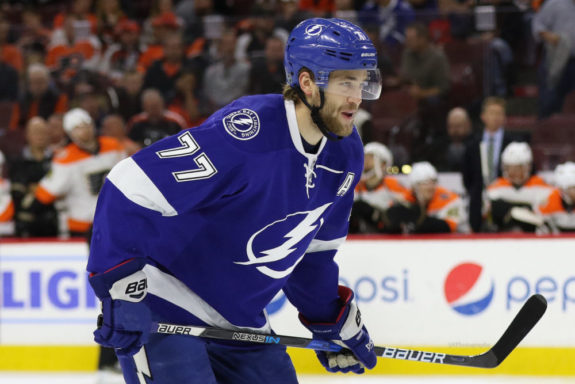 After getting shellacked by the Arizona Coyotes in their first game without Hedman, the Lightning were, understandably, hoping for a .500 record until his return. Instead, they posted a 5-1 record over their next six games, riding on the back of some incredible defensive play by McDonagh.
McDonagh Was Ready for a Bigger Role
When the Lightning acquired McDonagh at the 2018 trade deadline, they did so for him to take on a relatively smaller role compared to the nightly expectations placed on him as captain of the New York Rangers. This, in theory, would allow him to play a complementary role alongside Hedman, reducing the need for the team to have to over-rely on either player. In this reduced role, McDonagh had pedestrian scoring numbers to start the year, posting only four points in his first nine games while playing around 22 minutes each night.
Once Hedman suffered his injury, though, McDonagh took on a new role. He became their defacto top-line defenseman, carrying play alongside former Rangers teammate Anton Stralman. Along with those responsibilities, he also took over the Lightning's top power play unit while maintaining his spot on the penalty kill. With this increased presence over the next seven games, he posted one goal and eight points while averaging roughly 24 minutes of playing time a night.
McDonagh Playing Like a Norris Winner
It's more than just his scoring totals that were impressive in that time span. McDonagh was a defensive force for the Lightning over the seven games Hedman was out. In particular, his steal in the final minute against the Ottawa Senators that led the Lightning to a game-tying goal and an eventual overtime win was one of the best defensive plays of the season.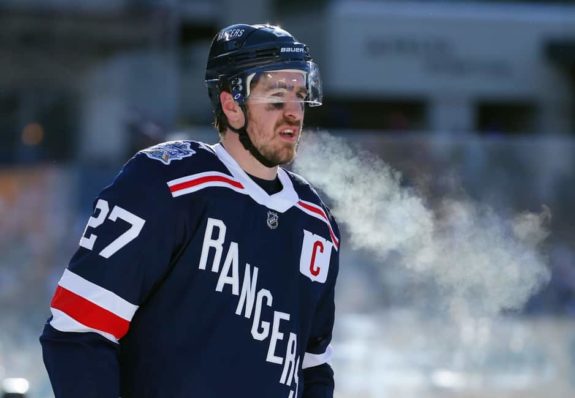 Yes, it is far too early in the season to start a serious conversation about awards. However, with his recent dominating play, McDonagh is already building his resume to become Tampa Bay's second Norris winner in as many years. Whenever he is on the ice, he makes his presence know by blocking shots, shutting down shooting lanes and making the opponent's game miserable for the night.
Lightning Getting What They Paid for With McDonagh
Ultimately, McDonagh's incredible stretch of play will not be sustainable for the entire season. When Hedman returns to his full-time spot, he will retake his role as the Lightning's top defender. This will knock McDonagh off the top power play unit, and likely reduce his overall ice time.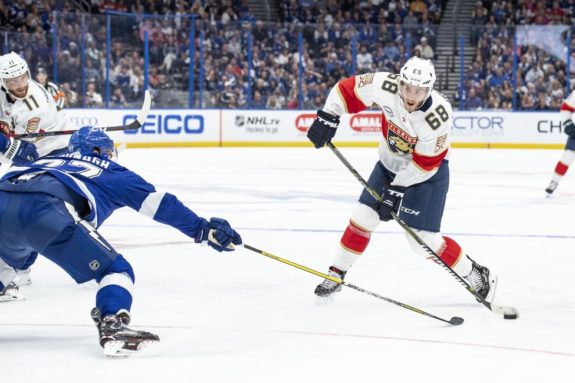 The good news for the Lightning and McDonagh, is that they don't need him to be a Norris caliber defenseman to have an impact on the team. If he can continue to take some of the pressure off of Hedman during the regular season and fill in when he is injured, it will ultimately be the best case scenario for both parties. Sure, this sort of play won't win any end of the year awards, but it will set them up to claim the only trophy that they care about this season.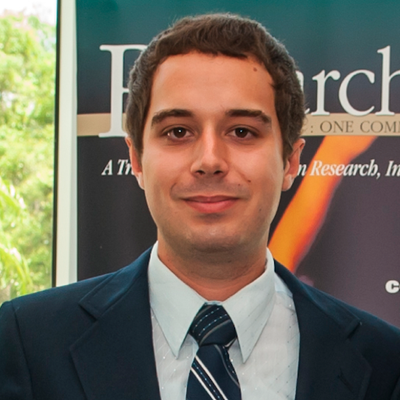 Eugene Helfrick is a Tampa Bay Lightning writer who is actually from Tampa Bay. He has written about the Lightning for six years, covering everything from their run to the 2015 Stanley Cup Final, to their crushing first-round exit in 2019, to their redemption in the bubble in 2020. While he is happy to talk about just about anything from cows to cars to video games, hockey will always remain one of his favorite pastimes.