With all the speculation about which players the Tampa Bay Lightning are looking to add at the trade deadline, it is easy to forget that Lightning general manager Steve Yzerman would have to make a few moves himself to fit a new player into the roster. Much like how he mitigated the cost of Braydon Coburn at the 2015 deadline by trading Brett Connolly, Yzerman is likely exploring which young players he could move to either offset some of the cost of a big acquisition or save some money in the long term.
Normally one would not Yzerman to move depth players at the deadline, but even a small trade would change the landscape of the team in a hurry. For example, the Lightning have carried eight defensemen on their roster for the majority of the season. If they trade for a defenseman, they would need to either move or waive one of their current players to make room.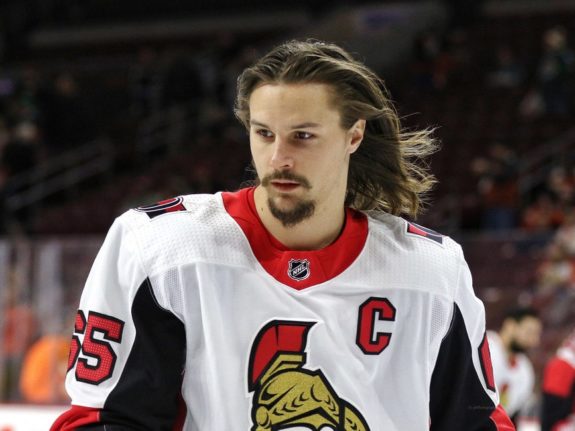 The Lightning also have a surplus of centers on their roster. On any given night the team will start six to seven natural centers, with players like Tyler Johnson making the move to wing in order to accommodate the roster. While this hasn't hurt them at all this season, it still shows that they have room to deal from a position of strength during trade negotiations.
Lightning Could Sell High on Vladislav Namestnikov
The 2017-18 season has been a real breakout year for Vladislav Namestnikov. After being the Lightning's first-round pick in the 2011 draft, Namestnikov slowly worked his way up the organization's depth charts. This year, he found himself playing on both the top line and power play unit with Steven Stamkos and Nikita Kucherov. Namestnikov has reaped the rewards of working with two of the best players in the league, turning in 19 goals and 42 points, both career highs for the young Russian centerman.
As Elliot Friedman said in his 31 thoughts segment on Sportsnet.ca.
Tampa always has an eye to the future, and Namestnikov is arbitration-eligible this summer. He's another potential piece that could bring them some trade help.
While on pace for his first 20 goal season, Namestnikov could have, through no fault of his own, played himself out of the Lightning's long-term plans this season. As an arbitration-eligible restricted free agent, Namestnikov is going to require a raise this offseason, likely doubling his current contract to somewhere in the $3-4 million range.
For the Lightning, every penny needs to be pinched in order to keep space for re-signing All-Stars like Kucherov and Brayden Point. This leaves the team with Namestnikov who could be an attractive asset for a team looking for a young, relatively cost controlled restricted free with high upside. Even if his numbers have been inflated by his linemates this season, Namestnikov still has the toolkit to be a second line center for a rebuilding franchise.
Slater Koekkoek Needs a Change From the Lightning
Of all the players on the Lightning's roster, no one needs a change of scenery more than Slater Koekkoek. The Lightning's first-round pick in the 2012 draft, Koekkoek struggled with injuries before making his way to the Lightning's roster. His time with the Bolts has been mixed at best, with Koekkoek spending the majority of it as a healthy scratch. When he does hit the ice, he never looks necessarily bad, yet he has not received enough consistent ice-time to truly know where his ceiling is.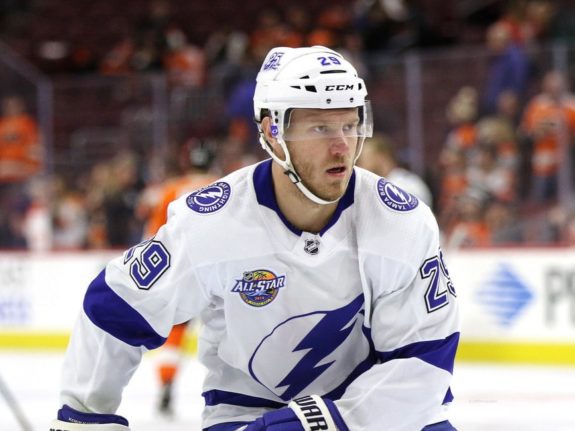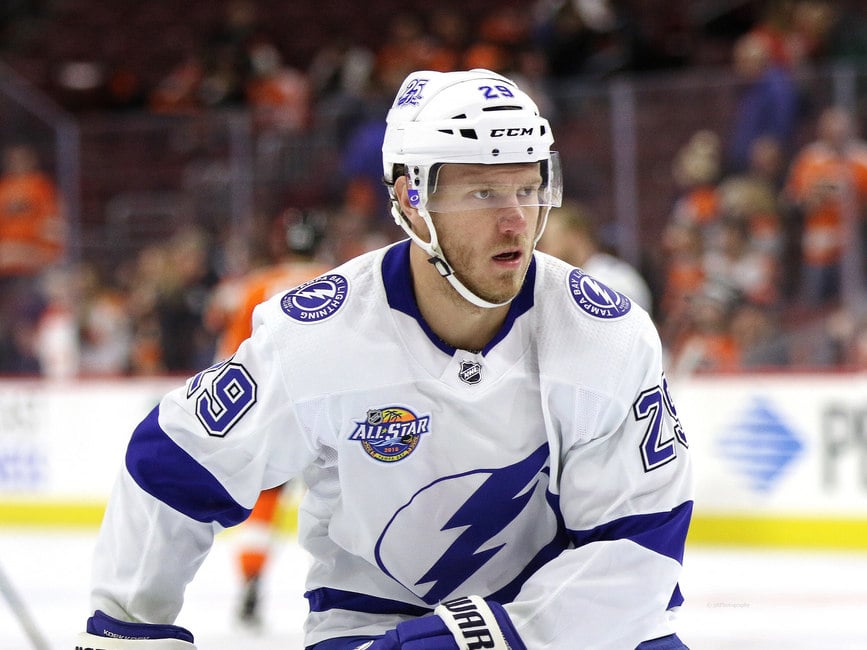 As a restricted free agent this offseason, Koekkoek is at a crossroads in his career. Given his sparse usage this season, it seems unlikely that the Lightning will qualify him, especially if they bring in a defenseman under contract at the deadline. This means Koekkoek is all but gone unless with the Lightning unless if they stand pat with their current roster.
Koekkoek could be a great addition to a non-playoff team looking to buy low on a defender with high-upside. He his the toolkit to become a top-four defender, but needs some time and a consistent starting schedule before that would even be possible. This makes him a great additional piece in whatever defenseman trade the Lightning make at the deadline.
Matthew Peca Is Ready for the NHL Right Now
No, I don't believe GM's will be knocking down Yzerman's door in order to trade for Matthew Peca. However, the diminutive forward has been one of the Lightning's top prospects for a number of years and burst into the NHL this season scoring two goals in his first two games. The former Quinnipiac Bobcat is that sort of player who thrives on a second or third line, relying on his speed and high hockey IQ to outmaneuver the opponent's defenses.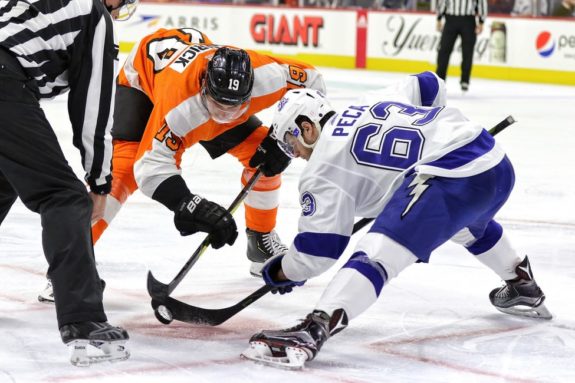 While Peca would be a great depth forward to have for a playoff run, other teams could be interested in him as well. As an unrestricted free-agent this offseason, the Lightning may not look to re-sign the AHL All-Star nominee due to his redundancy within the franchise. With players like Adam Erne and Cory Conacher already fighting for similar ice time to Peca's, the Lightning may look to move him in a package deal to avoid losing him for nothing during the offseason.
For a non-playoff team needing starting forwards, they could do a lot worse than Peca. In fact, with his drive and level of compete, Peca could become the next Jonathan Marchessault if given the right opportunities. These opportunities are unlikely to happen with the Lightning, so it could make sense for a non-playoff team to give him a test drive before deciding to sign him in the offseason.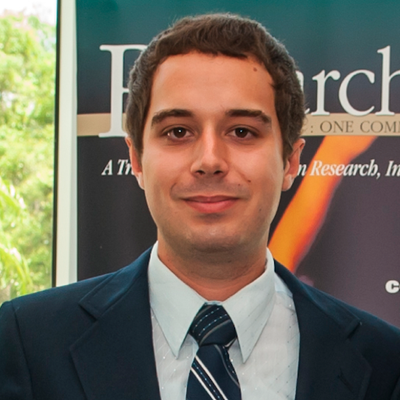 Eugene Helfrick is a Tampa Bay Lightning writer who is actually from Tampa Bay. He has written about the Lightning for six years, covering everything from their run to the 2015 Stanley Cup Final, to their crushing first-round exit in 2019, to their redemption in the bubble in 2020. While he is happy to talk about just about anything from cows to cars to video games, hockey will always remain one of his favorite pastimes.