It should come as no surprise that the NHL is currently abuzz with rumors and speculation with the entry draft looming large. For the Tampa Bay Lightning, these rumors have varied from somewhat practical trades for a defenseman to completely impossible ideas around shipping out a star forward. Similar to any trade deadline, all rumors should be assumed without merit until they actually happen.
Even with this in mind, though, there are some interesting conversations that can be drawn from all this chatter. As a team that came so close to winning it all this season, the Lightning are reasonably only one or two pieces away from having a roster that can finally complete the task of winning a Stanley Cup.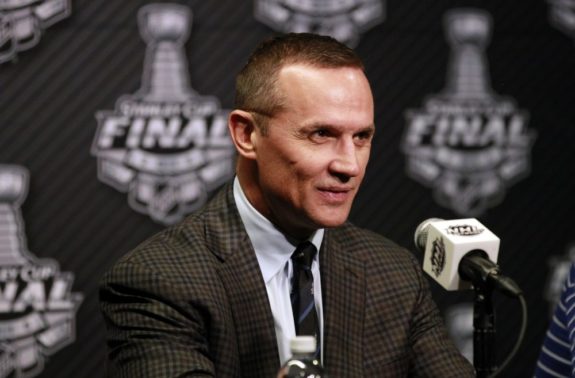 So, unlike in years prior, Lightning rumors at this year's draft are focused around a single player who will have an immediate impact on the team, instead of trading current talent in order to stockpile picks and prospects. So, with Lightning general manager Steve Yzerman likely looking to buy at the draft, what big-name target could the team be looking to trade for?
Lightning Looking for a Defenseman
Even with their acquisition of Ryan McDonagh at the trade deadline, the Lightning still have an organizational need for a top-four, right-handed defenseman. While they have veteran players like Anton Stralman, Dan Girardi and Braydon Coburn holding down the right side of their defense, all three started showing their age in the playoffs this year. They didn't play poorly necessarily, but by the Eastern Conference Final, all three looked about a half step behind.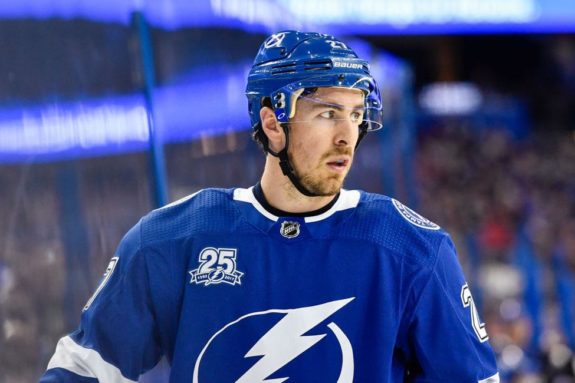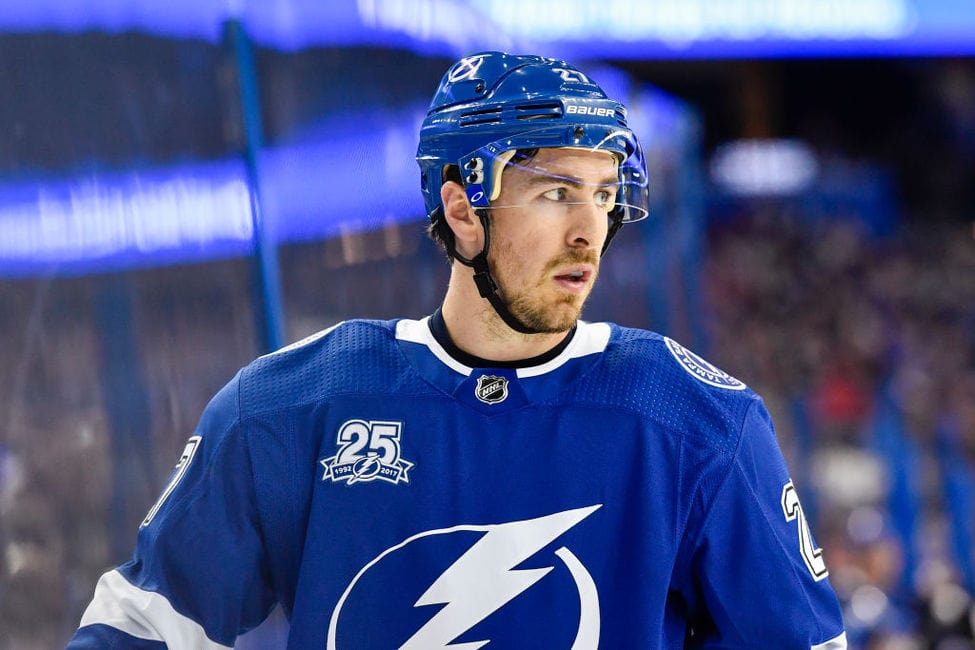 While Tampa Bay could attempt to rush a defensive prospect into the limelight, this is a risky move that didn't turn out well for Jake Dotchin last season. It also seems unlikely that Yzerman will be wanting to dole out any big contracts in free agency with a cap-crunch fast approaching for the team. No, if the Lightning are hoping to find the defender of their dreams this offseason, they will need to dip into their prospect pool once again and make a move at or around the draft.
Karlsson Won't Be Traded to the Lightning
Before the discussion begins, let's just address the elephant in the room. Yes, every team would love to have Erik Karlsson on its roster. He would make any defense exponentially better and would be more than a perfect fit next to fellow Swede Victor Hedman on the Lightning's blue line.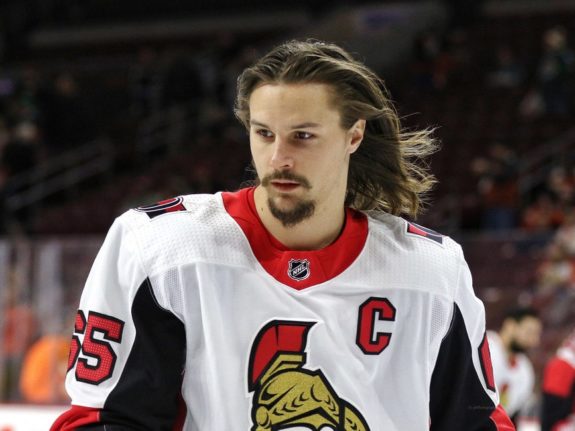 No matter how appealing that would be to fans, though, the logistics just don't work. Maybe if they hadn't already parted with a number of picks and prospects for McDonagh, this trade would be a possibility. In their current form, it simply won't happen. The Ottawa Senators will be expecting an over-payment from a division rival to even start the conversation, and Yzerman won't be parting ways with the likes of Brayden Point or Mikhail Sergachev for any reason. So, while it's fun to think about, this idea will remain just a dream.
Justin Faulk: A Possible but Unlikely Trade
Next on the rumor list is Carolina Hurricanes defenseman Justin Faulk. As an experienced top-four defender on a reasonable contract for the next two seasons, Faulk would be an ideal candidate to slot into the Lightning's defense. He is also coming off two relatively down years statistically, meaning that his trade value is not as astronomical as it would have been a few years ago.
The Hurricanes and Lightning also make better trade partners than it may first appear. It has been discussed in the past that Carolina could use some help with its top-six forwards, as said by Zach Leach from Pro Hockey Rumors at the 2018 trade deadline:
If, and it's a big if, the Hurricanes decide to go for it this year and make a deal that significantly increases their odds of making the playoffs, they need to improve their scoring.
Since Tampa Bay has a top-six forward potentially available at the draft in Tyler Johnson, there could be a mutually beneficial trade built around Faulk and Johnson. While the Lightning would likely be adding to make this actually happen, it would be interesting to see a real hockey trade occur this offseason.
It is worth noting that there has been some chatter that Carolina is interested in Nikita Kucherov, and if an unlikely trade were to occur, Faulk would be a key component. Despite the rumor, this trade will not happen because Yzerman won't trade Kucherov unless it is a massive overpayment for the star Russian forward.
Chris Tanev: The Lightning's Likely Target
The one trade rumor that makes the most sense for Tampa Bay right now involves Chris Tanev of the Vancouver Canucks. As a defense-first defenseman, Tanev would be the perfect partner for either Hedman or McDonagh. As said by loserpoints of Rawcharge when the rumor first broke this week:
But even if his offense doesn't rebound, it doesn't matter. His defensive impacts are so substantial that he's a net positive impact player regardless of what he does on offense.
If he could help stabilize a porous Lightning blue line, Tanev would be worth the futures cost. As a young defenseman on a reasonable contract, however, his trade value is likely going to be high, and Canucks GM Jim Benning has no real reason to part with Tanev. Given that Yzerman's rumored offer is Slater Koekkoek and/or Dotchin plus a pick, you can imagine that won't draw much interest from Benning.
If they can pick up Tanev without giving up too much, though, he could be that final piece to push this Lightning defensive unit into the top tier of NHL defenses. With Hedman in his prime years and a new defensive coach incoming, the Lightning have a window of opportunity to create one of the best units in franchise history and make another push for a Stanley Cup.