For many Tampa Bay Lightning fans, the 2015 entry level draft will be forever etched into their memory because it occurred just a few short weeks after the Lightning's lengthy run to the 2015 Stanley Cup Final. Besides general manager Steve Yzerman's decision to trade his first-round pick to the New York Islanders for a second and a third-rounder, the draft itself appeared rather uneventful.
The players all seemed to fit a similar mold: two-way forwards with high-offensive ceilings that had yet to be reached. There wasn't a single stand-out pick, but there were enough solid selections that you could easily see this draft class producing a handful of productive role players for the Lightning's AHL affiliate the Syracuse Crunch.
Fast-forward to today and the Lightning's 2015 draft class is tearing up the AHL in their collective rookie season. It's not just one or two players who broke through from this class, either. Seven players from the 2015 draft made their professional debut in the 2017-18 season, and they have gone on to help lead the Crunch to a playoff birth even after a slow start to the year.
This could very well be the best Syracuse Crunch regular season everhttps://t.co/72Mh2RCVF9

— Syracuse Hockey (@syrhockey) March 22, 2018
No matter the situation, both Yzerman along with director of scouting and Crunch GM Julien Brisebois deserve credit for selecting six players who all reached the AHL from the same draft year. With their success on the ice already mounting, it is a good time to look at the 2015 draft class and highlight what makes them so special.
No Shortage of Scoring Talent in 2015 Draft
If you look at the Crunch's scoring leaders, you will see that Mathieu Joseph, a fourth-round selection in 2015, sits on top.  After a relatively slow start to the season, he has found a footing in the top of the lineup, dishing out scoring chances and shooting the puck whenever he has the opportunity. While he isn't ready for the NHL yet, one could easily see Joseph growing into a bottom-pairing role for the Lightning over the next year or two as veteran players like Chris Kunitz leave the organization.
Sitting third in scoring is second-round pick Mitchell Stephens, who leads the Crunch with 19 goals this season in route to an AHL All-Star nod. Stephens, often described as a heart and soul player, has drawn comparisons to Ryan Callahan for his tough play and leadership abilities in the locker room. Should he remain in Syracuse for another year, he would likely become not just a top scorer for the team, but a locker-room leader as well.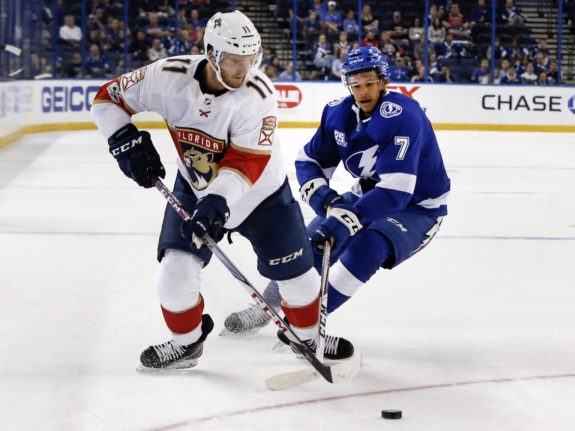 There's also Anthony Cirelli, who sits tied for fifth in scoring despite playing 10 fewer games than Joseph and Stephens, who has already managed to carve out a niche with the Lightning after a midseason call-up. The 20-year old rookie impressed in his debut and has since stuck in the line-up as a bottom pairing winger. In just 11 games with the Lightning, he has scored three goals and eight points, which are impressive numbers for a third-round draft pick just starting out his career.
All three of these players showcase what makes the 2015 draft class successful so far. They are smart two-way forwards who understand how to both score in the offensive zone and protect the net in the defensive end. As they continue to develop this two-way game, it will pay dividends for the Lightning who will always need this kind of player in the coming years.
Lightning Found Talent Throughout the 2015 Draft
Along with these top scorers, the Lightning also drafted Crunch roster players in Dennis Yan, Matthew Spencer and Jonne Tammela. While these rookies haven't had the universal success of their draftmates due to injuries, they have contributed to the Crunch in meaningful ways throughout the season. While not every prospect will have a breakout rookie season like Cirelli, these teammates will have time to hone their game in Syracuse, and still could grow into top players with the team and potentially find a place the Lightning as well.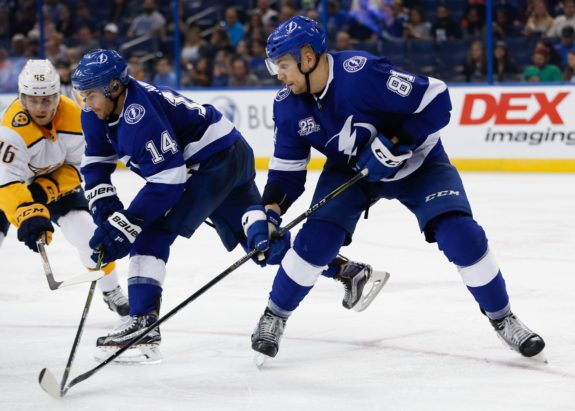 It's also worth noting that Erik Cernak, the defensive prospect the Lightning acquired from the L.A. Kings for goaltender Ben Bishop at the 2017 trade deadline, was also a product of the 2015 draft. As a second-round pick for the Kings, Cernak was thought to be a top defensive prospect after he was brought into the organization. So far, he has not disappointed in his professional career. While Cernak is far from an offensive juggernaut, he is a defensive stalwart, leading the Crunch with a plus-31 during his rookie season. He is arguably the top purely defensive prospect the Lightning have in their system, and he could develop into a bottom-six role by the 2020 season if he continues to grow his game in a meaningful way.
Building for the Future
What makes this draft class have so much potential for the Lightning isn't just their success on the ice for the Crunch, either. This is a group of smart and talented players that are all getting the opportunity to develop their game around one another during formative years of their professional careers. The last time Tampa Bay was able to allow young players to grow together in the minor leagues, it produced names like Tyler Johnson, Cory Conacher, Ondrej Palat and Alex Killorn for the franchise.
While comparing the 2015 prospects to these players may be a bit unfair, both groups share a similar story. They came into their professional careers with some uncertainty surrounding their AHL team only to exceeded expectations, help them reach franchise high win-streaks and make unexpected runs to the playoffs. While the 2015 draft class has a long ways to go before matching the accomplishments of the 2011-12 Norfolk Admirals, they have the talent, drive and pedigree to do so. No matter what, Yzerman and Brisebois have to be pleased with their collective first season playing professional hockey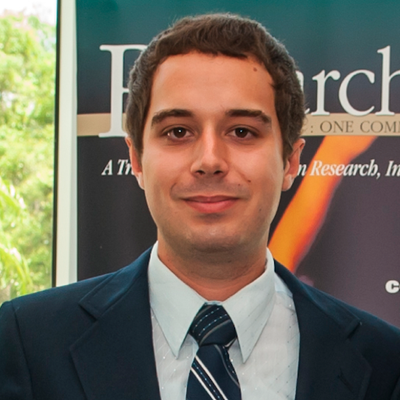 Eugene Helfrick is a Tampa Bay Lightning writer who is actually from Tampa Bay. He has written about the Lightning for six years, covering everything from their run to the 2015 Stanley Cup Final, to their crushing first-round exit in 2019, to their redemption in the bubble in 2020. While he is happy to talk about just about anything from cows to cars to video games, hockey will always remain one of his favorite pastimes.