After making a major futures trade for Ryan McDonagh and J.T. Miller at the 2018 trade deadline, the Tampa Bay Lightning's prospects pool has experienced one of its biggest shake-ups in recent memory. While Lightning general manager Steve Yzerman tends to hold futures close to his heart, this year he traded two top prospects, forward Brett Howden and defenseman Libor Hajek, in order to bring back key pieces for a playoff run. While the loss of two high-caliber players is difficult for any prospect pool to absorb, the Lightning still have one of the deepest prospect pipelines in the NHL.
Some of these players are ready for the NHL now, while others will be more of a project with an incredibly high ceiling. No matter what, the Lightning have the core pieces to bring in young talent to fill in their roster for years to come. Out of these players, who are the Lightning's top four prospects?
Anthony Cirelli
When Anthony Cirelli made his surprise NHL debut on Mar. 1, he did more than fill in for an injured Nikita Kucherov. Cirelli had one of the best debuts in Lightning history, putting up a goal and an assist in roughly eight minutes of ice time. During his time with the Lightning, he has looked more than capable against some of the top players in the league.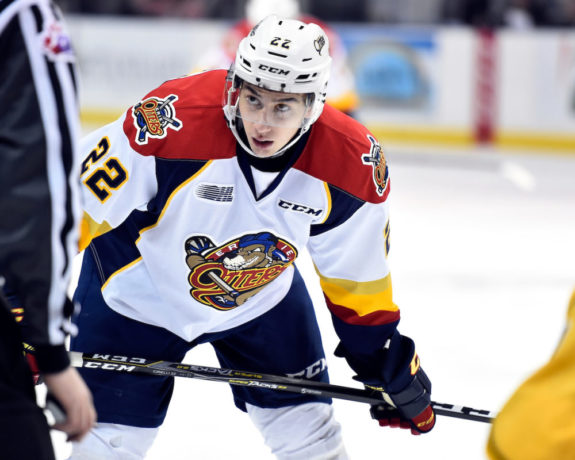 Cirelli is a prototypical Yzerman era draft pick. Similar to Brayden Point, he is an undersized forward who makes up for his size with speed and a high hockey IQ. Also like Point, Cirelli has the toolkit to become a full-time NHLer far sooner than expected.
It is likely that the Lightning will return Cirelli to the Syracuse Crunch once Ondrej Palat is back from injury reserve. If his recent play continues, though, he will be a lynchpin for the Crunch throughout their potential playoff run. In 51 games this season, Cirelli has 14 goals and is second on the Crunch with 37 points. If he can help lead the Crunch on a long playoff run, expect to see Cirelli fighting for a roster spot out of training camp for the 2018-19 season.
Cal Foote
When the Lightning drafted Cal Foote with their first-round pick in the 2017 draft, they knew that they were getting one of the top defensemen in the draft. What they may not have expected, though, was the offensive explosion Foote would produce in his third season with the Kelowna Rockets. Through 55 games this season, he has 17 goals and 63 points, both significant gains over his prior season.
With his strong play in the WHL, Foote earned a spot with Team Canada at the 2017 World Juniors Championship (WJC), collecting three points in seven games. While he may not have set the competition on fire statistically, Foote had perhaps the save of the tournament when he bailed out goaltender Carter Hart after it appeared a puck had slipped past him.
Hockey is a game of inches. #WorldJuniors pic.twitter.com/D1iTisFz1r

— TSN (@TSN_Sports) December 26, 2017
It's clear why Yzerman was unwilling to part with Foote at the deadline. Not only is he the Lightning's best defensive prospect, he is one of the Lightning's top prospects overall. There is no one else like him in their system, and he will slot into the future plans for the Lightning after current roster players like Braydon Coburn and Dan Girardi finish their time with the team.
Taylor Raddysh
Ever since the Lightning drafted Taylor Raddysh in the second round of the 2016 draft, he has done nothing but score. During the 2016-17 season, he scored 42 goals and 109 points in 58 games with the Erie Otters. With two teams throughout the 2017-18 season, Raddysh has scored 31 goals and 77 points in 52 games. He also represented Canada at the WJC, scoring two goals and five points in seven games.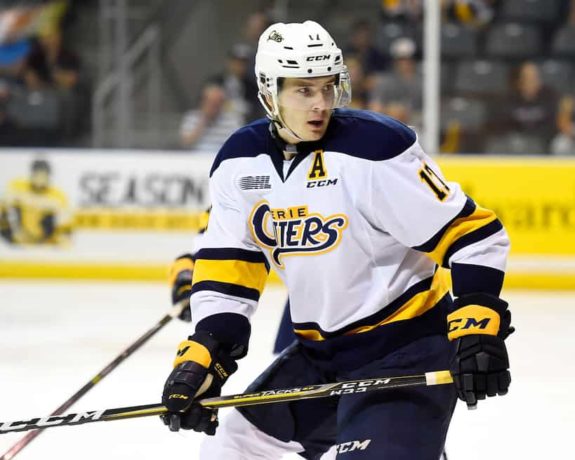 With Raddyish, the Lightning have a high-end scoring winger who has the potential to become a top playmaker for the team. He has some of the best scoring chops of any prospect with the franchise, sporting a combination of a big frame and high hockey IQ that gives him plenty of tools to work with at the next level. Raddysh is expected to make his full-time debut with the Crunch for the 2018-19 season, and he very well could be fighting for NHL ice time by the 2019-20 season.
Mitchell Stephens
Of all of the Lightning's top prospects, Mitchell Stephens is often forgotten in the conversation. His statistics aren't as eye-popping as a Raddyish or Cirelli but they are consistent and always near the top of his class. Throughout his first year with the Crunch, he has scored 18 goals and 35 points in route to reaching the AHL All-Star game. Even though the start to Stephens pro-career was rough at times, he has rebounded to find his game along with the Crunch.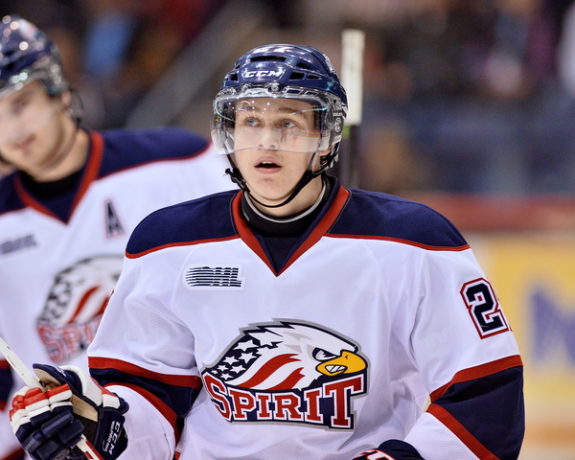 Stephens has shown throughout his young career that he is a high-character player who can be a leader both on and off the ice. He acted as the Captain of Canada's Under 18 team and is an emotional leader for everyone around him. With all of these attributes in mind, Stephens has the toolkit to develop into a two-way forward for the Lightning who can also control the emotions of the locker room.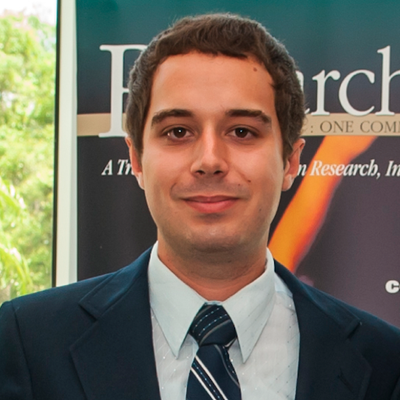 Eugene Helfrick is a Tampa Bay Lightning writer who is actually from Tampa Bay. He has written about the Lightning for six years, covering everything from their run to the 2015 Stanley Cup Final, to their crushing first-round exit in 2019, to their redemption in the bubble in 2020. While he is happy to talk about just about anything from cows to cars to video games, hockey will always remain one of his favorite pastimes.