While preseason hockey is often maligned, it does present a rare opportunity for teams to evaluate everyone at once. From franchise centermen to new draft picks, ice time is plentiful and shared during the preseason. For the Tampa Bay Lightning, this time has not been wasted, evaluating new talent as the more job secure players waited in the wings. While many of the players receiving the lion's share of the ice time this preseason will not be on the starting roster, it's never too early to discuss how a young player looks under the bright lights.
For the Lighting, there's been a lot of positives to take out of this preseason when it comes to their prospect pool. Not only have their top prospects made some noise, but many lower-profile players have shown that they are taking strides towards the NHL. These hidden gems are likely to start the year playing for the Syracuse Crunch, but if they continue to develop their game, they could be a major part of the next youth movement for the Lightning.
Erik Cernak, Defense
When the Lightning sent Ben Bishop to the LA Kings at the trade deadline, it was often lost that they received a solid defensive prospect back for the All-Star goaltender. Erik Cernak isn't going to be a barn-burner defensive prospect, but what he does, he does well. He is a smart, steady defenseman who has shown that he has what it takes to be successful in the league.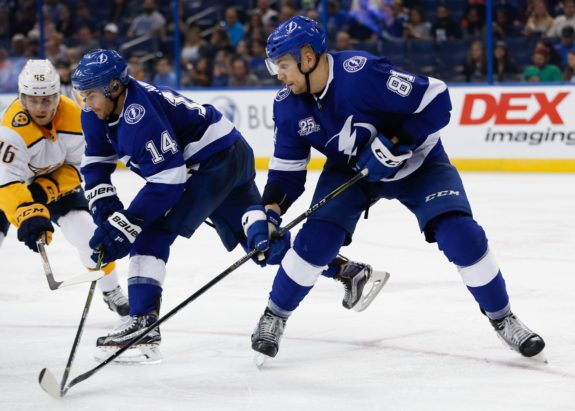 Cernak was assigned to the Syracuse Crunch for his first full season with the team. While he is unlikely to find his way onto the Lightning roster this season, everything's in place for him to receive important ice-time with the Crunch, especially as mid-season call-ups occur. If he continues to develop as planned, everything is in place for Cernak to grow into a bottom pairing defenseman with top-4 potential.
Mathieu Joseph, Right Wing
Sometimes a player just fits a system, and Mathieu Joseph is a perfect fit in Jon Cooper's gameplan. A fourth-round pick by the Lightning in the 2015 draft, Joseph has been developing a two-way game that Cooper loves to see in his players. While in Juniors, Joseph had plenty of success, helping the Saint John Sea Dogs win the 2017 Presidents Cup, and taking the Silver Medal in the World Junior Championship with Canada.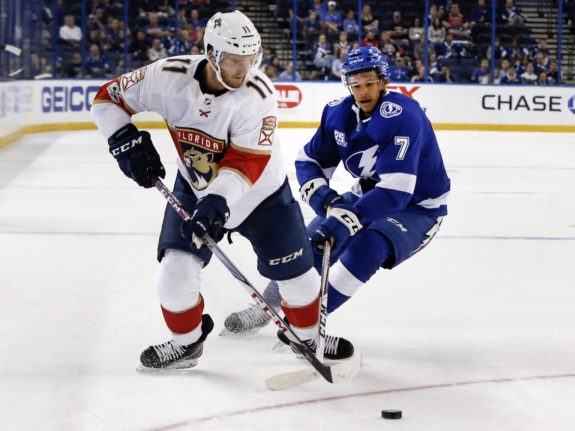 While he may be small by NHL standards, only weighing 170 lbs for his six-foot frame, he has time to grow into both his body and a bottom pairing role for the Lightning in the coming years. Much like Cernak, this year will be Joseph's first with the Crunch, but he has the ability and intelligence to shoot up the depth charts when given the opportunity. He may not be breaking into the NHL this season, but expect to be hearing more from Joseph in the coming years.
Ben Thomas, Defense
When Ben Thomas was drafted in the fourth round of the 2014 draft, he was fourth and last defenseman taken by the Lightning that year. Considered a value pick at the time, there were little expectations placed on Thomas compared to his fellow draftees like Anthony DeAngelo and Dominik Masin. Now, three years later, Thomas is considered a prime candidate for a mid-season call-up should injuries strike the Lightning's starting defense.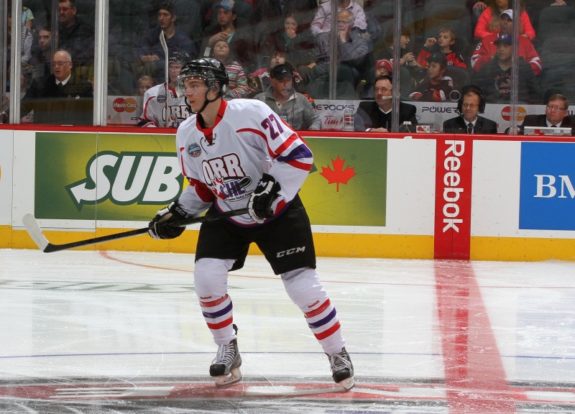 While his first full season with the Crunch was solid, Thomas really showed his potential in the playoffs, scoring 13 points and going +11 while helping them get to the Calder Cup Finals. This season, Thomas will be more than just a defenseman for the Crunch — he will be a leader for the young team. If his surge from the playoffs continues, expect a breakout year from the young defenseman.
Mathew Peca, Centerman
The 2011 draft was an abnormal year for the Lightning, who plucked both Ondrej Palat and Matthew Peca from the seventh round of the draft. While Palat's meteoric rise into the NHL was surprising, Peca took a more traditional route, choosing to play college hockey at Quinnipiac University. After being a leader for the Bobcat's both on and off the ice for four years, Peca has since played with the Crunch, putting up solid numbers along the way.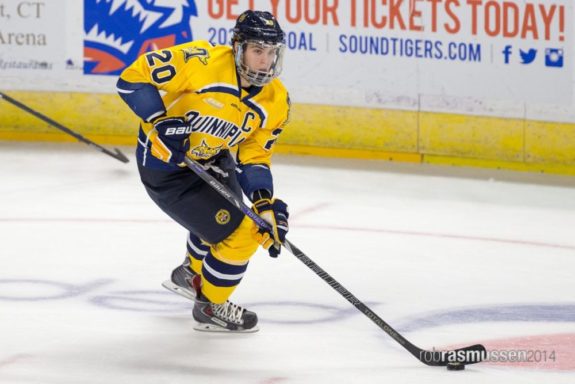 With Peca fighting for time with Lightning, he has more than shown that he is ready to be a full-time NHLer. Though he is small, he has that speed and smarts that can make him successful, similar to how Tyler Johnson carved out a niche with the Lightning. If Peca is unable to make the Lightning out of camp, he will likely be one of the first call-ups from Syracuse. Given his track record, once Peca is given the full opportunity, he is unlikely to let go of his spot on the roster.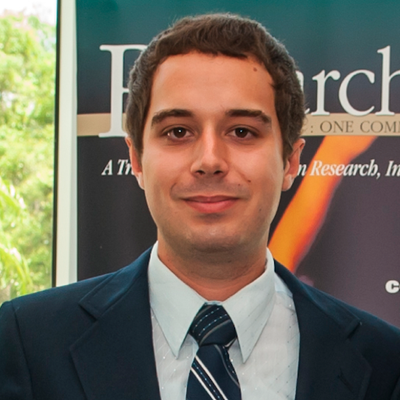 Eugene Helfrick is a Tampa Bay Lightning writer who is actually from Tampa Bay. He has written about the Lightning for six years, covering everything from their run to the 2015 Stanley Cup Final, to their crushing first-round exit in 2019, to their redemption in the bubble in 2020. While he is happy to talk about just about anything from cows to cars to video games, hockey will always remain one of his favorite pastimes.