The Tampa Bay Lightning are going to have the toughest training camp in a while. Not only is the team going to be pushed a little harder after missing the playoffs last season, but the competition for roster spots has never been so high under the team's current management. The club's success in drafting is now starting to take effect.
The Lightning have many options to consider on offense and defense. This may put some veteran players who have taken a step back at risk of losing a spot on the team if they're not sharp enough from the get-go. With many players up for consideration, the Lightning will be sure to put together the best lineup possible.
Sergachev Looking to Stay
From the moment he arrived in Tampa last June, Mikhail Sergachev's motivation to make the team caught the attention of Lightning media. After being traded by the Montreal Canadiens, Sergachev came into camp with something to prove and has stated that he has no intention of going back to junior. With 100 points in 117 games for the Windsor Spitfires, there may be nothing left for the Russian defenseman to learn in the OHL.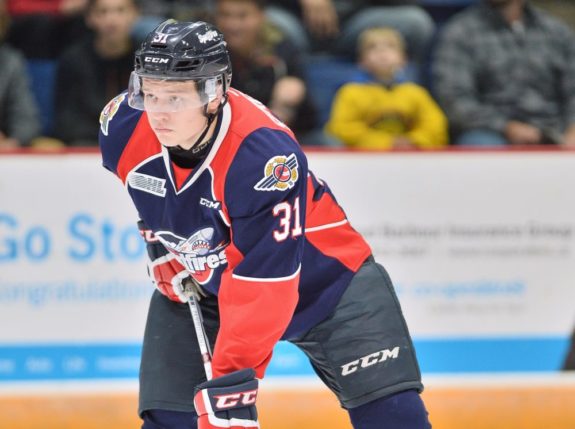 Sergachev has received plenty of praise from the Lightning staff since they first saw him take the ice. During the team's rookie tournament earlier in September, the former ninth overall draft pick showed his NHL capabilities and was a step above every player on the ice. Sergachev posted three points in two games. He was paired with free agent signing Dan Girardi to start training camp on Friday.
At this point, there's a good chance that Sergachev could be in the Lightning's lineup when they kick-off their regular season on October 6th. However, we'll have to wait and see how he performs in preseason action over the next couple of weeks before there can be any final judgment.
Lightning Have Options on Offense
The Lightning's offense could have some new faces heading into the opening night of their regular season. After selling forwards Valtteri Filppula and Brian Boyle last season, the empty positions were filled in by AHL players for the rest of the campaign.
Heading into the 2017-18 season, there could be a handful of forwards competing to fill up those spots permanently. Last season, Brayden Point became a pleasant surprise for the Bolts by coming out of nowhere to make the team. As training camp has begun, many are wondering who can be this season's Point.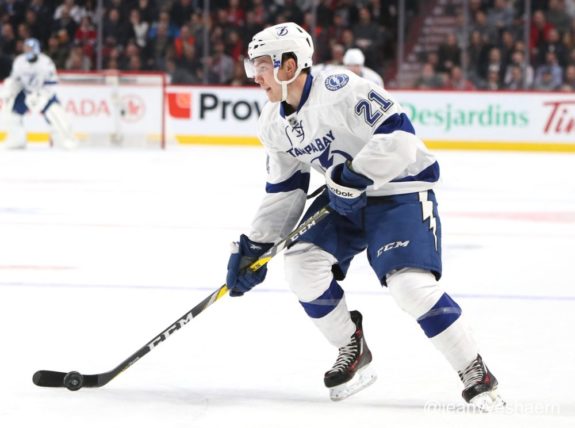 Names such as Brett Howden and Anthony Cirelli have been discussed as potential candidates to make the team coming out of junior. Howden, a first-round pick in 2016, finished with 81 points in 58 games for the Moose Jaw Warriors of the WHL. At the conclusion of his junior season, he joined the Syracuse Crunch briefly, tallying six points in eight games. Cirelli, a third-round draft choice in 2015, had 64 points in 51 games playing for the Oshawa Generals and Erie Otters of the OHL. Cirelli was highly regarded this past year for his great performance with Team Canada during the 2017 World Junior Championships.
The Lightning were forced to make several call-ups throughout the 2016-17 season as it seemed like they were constantly fighting the injury bug. With a rather depleted line-up by the end of the season, players such as Yanni Gourde, Gabriel Dumont, and Adam Erne made the most of their opportunity to show that they can play in the big league. With a great deal of talent in this season's training camp, the Lightning coaching staff is willing to reward prospects and AHL players with a roster spot if they can outwork the team's veterans.
Lightning Defensemen Show Promise
The Lightning's biggest weak point in the last few seasons has been defense. With a lack of top-tier defensive prospects, Steve Yzerman brought in Erik Cernak and Sergachev through trades to help solidify the team's depth. Now, the Lightning find themselves with many young defensemen showing great potential heading into this year's camp. It has previously been reported that Yzerman is comfortable with the team carrying eight defensemen throughout the season.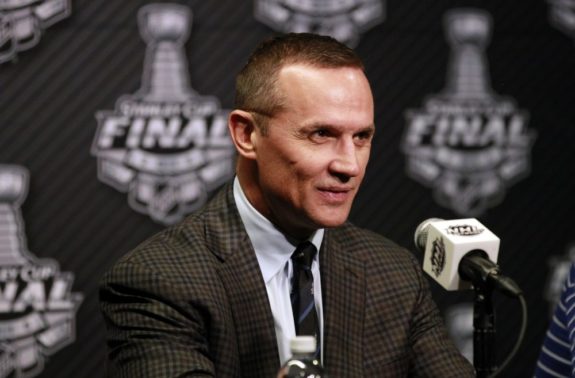 With Sergachev already noted as a strong candidate to make the team, Jake Dotchin and Slater Koekkoek are favourites to be apart of the Lightning's defense group this season. Dotchin was a call-up last season who impressed and ended up playing most of his minutes with Victor Hedman. Koekkoek has had an unsteady development and will be looking to prove his worth this season.
Defenseman Oleg Sosunov has received a lot of praise and could be a dark horse to make the team. The 6-foot-8 Russian defenseman has been compared to a better skating Zdeno Chara. The Lightning's sixth-round draft choice in 2016 brings a nastier style that could be intimidating for other teams to play against. If Sosunov continues to impress, he could potentially move ahead of guys like Dotchin and Koekkoek if they don't perform as expected during the preseason. Prospects such as Cernak and Cal Foote have shown great promise as well, but aren't expected to make the team this early in their careers.
With this being an extremely competitive camp for the Lightning, nothing can be assured until the team makes its final decisions after the club's seven preseason games. It will be interesting to see which players push for a spot on the team and if it puts any veteran members at risk of losing a spot in the lineup.
Tampa Bay Lightning Contributor for The Hockey Writers and Writer for TheSportster.