With the flat cap bearing down on teams across the NHL, the 2023 Trade Deadline in March is going to be an interesting one, as there will be two opposing forces fighting against each other. First, there will be a lot of bad teams looking to sell off assets in order to get as many picks as possible for the 2023 Draft, which is considered one of the deepest in a decade. Second, many of the teams that will be wanting to buy won't have the space needed to add players of their choice, which could limit the trade market overall.
---
Latest News & Highlights
---
This is the situation the Tampa Bay Lightning find themselves in, as they are once again in a position to make a run at the Stanley Cup, and they would love to add a top talent at the deadline to help them shore up their core for the postseason. However, with roughly $750,000 in cap space available after all of the accounting is taken care of, and a significant asset drain after they acquired Brandon Hagel at the 2022 Deadline, the team just doesn't seem to have the space or ammunition needed to make a big trade.
---
---
This doesn't mean that Julien BriseBois, the Lightning's general manager, won't be trying to swing a deal. It's his job to work the phones to see who is available at all times, whether they can realistically afford them or not. That's why it shouldn't be a surprise to hear that Tampa Bay have contacted the Vancouver Canucks about their captain, Bo Horvat, who is seen by many to be the top available trade target.
To put it simply, Horvat is a player that every team should be interested in, as he is a big-bodied, 30-goal scoring forward who is a leader both on and off the ice that is still in the midst of his prime years at 27-years-old. These kinds of players rarely hit the trade market, and when they do they demand a king's ransom, for obvious reasons.
So, if the Lightning were looking to acquire Horvat, what could a deal look like?
History Shows Horvat Has Impressive Value
Whenever you discuss the value of a trade asset like Horvat, you have to consider a number of factors. Things like the amount of salary that will need to be retained, players that have to be included in order to stay cap compliant, and of course, will they be acquired as a deadline rental for a single postseason run, or will the acquiring team have a plan in place to sign them long-term? If a team knows they are picking up a player and have a new contract planned out, that makes their value even higher than if it's going to be just a rental.
Right now, the Canucks are not allowing Horvat to discuss an extension with another team, but that could change in the future as the trade deadline approaches. So, let's look at the 2022 Deadline to see how various deals could act as a guide as we key in on what a player of his caliber could return in a trade.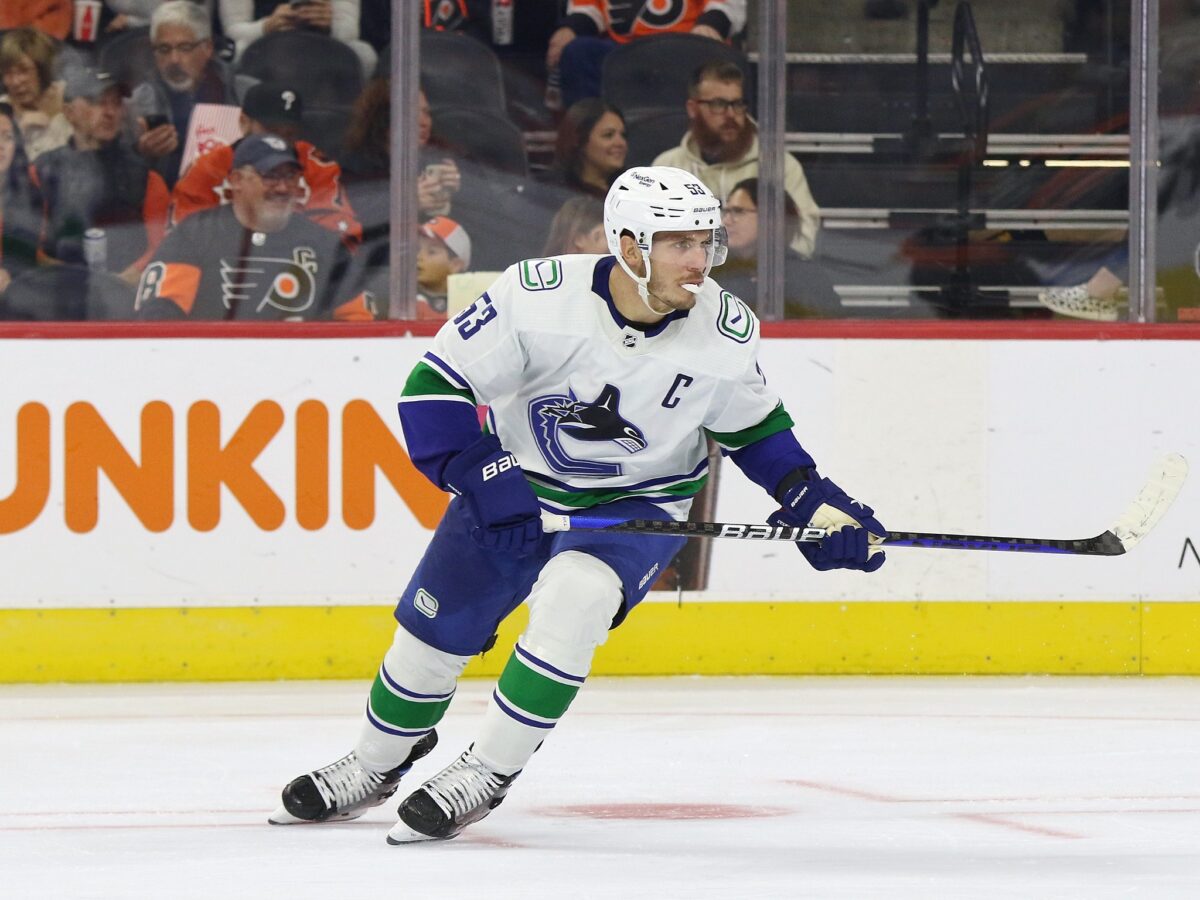 If he's going to be a pure rental, we can look at what the Florida Panthers gave up for Claude Giroux as a baseline minimum needed for a deal, which was a first-round pick, an additional value pick (third-rounder), and a solid prospect that had a high upside in Owen Tippet. In this trade, Giroux had a no-movement clause which allowed him to decide where he was dealt (which significantly lowered the Flyers' negotiating position), and Philadelphia retained fifty percent of his salary in order to make the numbers work (which increased the value of the deal).
If a team is looking to make a sign and trade, then the value of this trade will increase. When the Boston Bruins acquired Hampus Lindholm from the Anaheim Ducks before the 2022 Deadline, they had his eight-year extension in place at the time of the deal. In this trade, they sent a first-round pick, two second-round picks, a prospect, and a roster player to acquire their new defenseman. While this was a mammoth trade, it fit Boston's needs for now and the future, so it was a worthy investment.
Somewhat ironically, I don't believe we can take much information from the Lightning's acquisition of Hagel, as that deal was unique. Tampa Bay gave up two firsts and two of their top prospects who were playing in the NHL for two fourth-round picks and a player who had three years remaining on a low-cost contract that ended with him as a restricted free agent (RFA). While Horvat is an incredible player, he might not demand this big of a return as he is older and will require a big payday or is a rental, which will lower his value, slightly.
Related: Lightning's Shallow Prospect Pool Not a Concern
So, with all this in mind, I believe the minimum deal for Horvat as a rental with fifty percent of his contract retained will be a 2023 first-round pick, an additional second-round pick at a later draft, and at least a B-tier prospect with high upside. If there is a contract extension in place, I would up this to a 2023 first, a first-rounder likely in 2024, an additional value pick in Round 3, a roster player that could take on NHL ice time right now, and an additional A-tier prospect.
This would be quite the package, but that's what it should take to acquire a player like Horvat, especially with how many teams are in on his services.
Lightning Lack Assets After 2022 Spending Spree
All this is to say, in order for the Lightning to acquire a player like Horvat, they would have to do some serious finagling. Since they have committed their 2023 and 2024 first-round picks to the Blackhawks, they immediately lack the keystone piece for any deal like this. They also have already dealt their second-round pick this season, and their prospect pool is thin after years of talent drain through trades and graduations to NHL.
Now, it's not that BriseBois couldn't put together an enticing package with the assets he has available, it's just that when you compare what other teams could offer, the Lightning will quickly be outpaced. They lack those top-end prospects and picks that get a blockbuster trade done, and while he could offer a lot of good players and prospects in a deal, that would further drain their already depleted talent pool.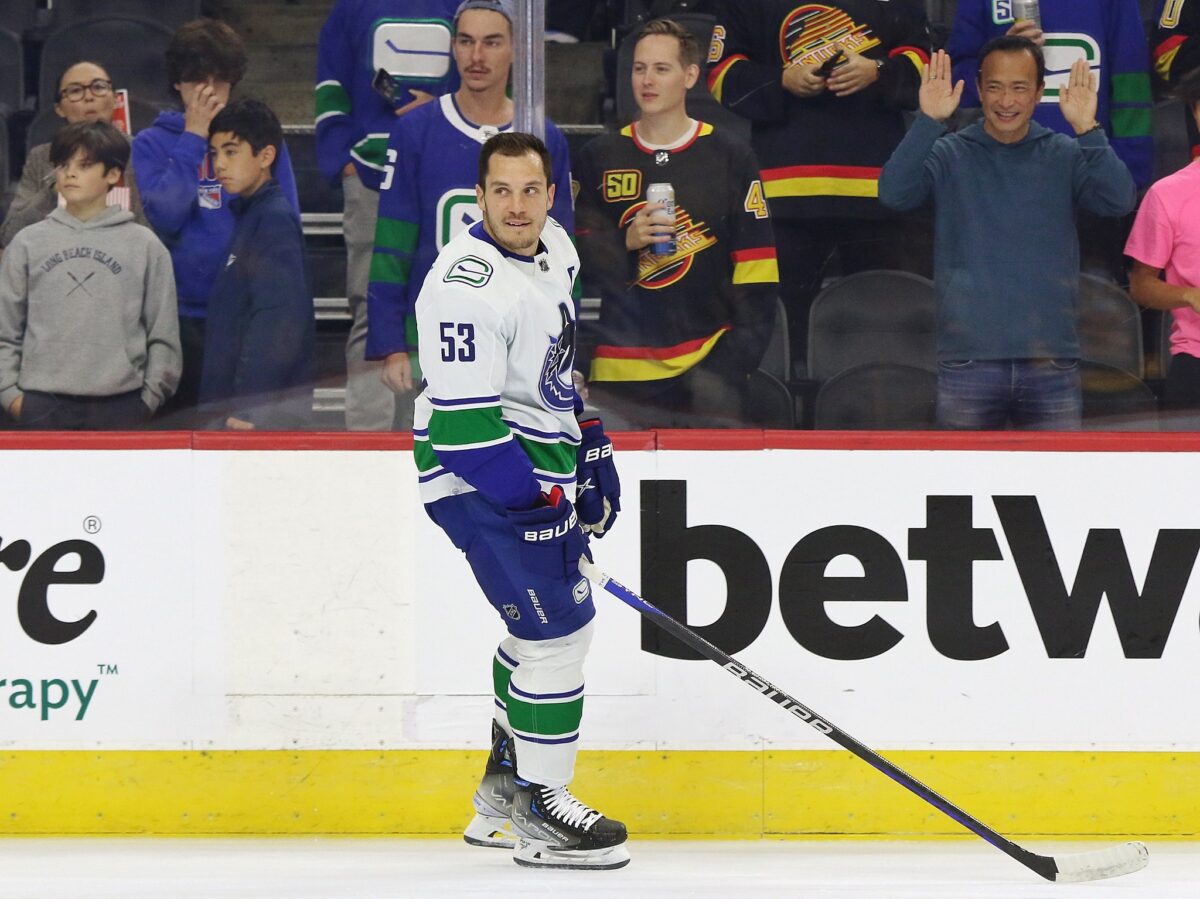 So, while it makes sense that the Lightning will be interested in Horvat heading ahead of the trade deadline, the odds of them managing to swing a deal for him are low. At least in this situation, they already went all-in at the 2022 Deadline and got a player they needed for the short and long-term, so it's not that they are missing out but are instead reaping the rewards of their big-spend last season.