The much anticipated Team Canada Olympic roster was finally released this week by Hockey Canada's Steve Yzerman et al. The ensuing debate of who should or shouldn't have been selected is unavoidable with armchair GMs everywhere analyzing each and every choice and the options that could have been. 
What if Canada could take two squads to Sochi? In Olympic sports such bobsled, we see multiple entries, aptly named Canada 1 and Canada 2. How would a second team of leftovers stack up against the other nations and against the official Team Canada, that is, Canada 1. Canada's depth as a hockey nation is unparalleled. While there are many competitive powerhouse countries when selecting one team, Canada could easily ice at least two very strong teams.
The Team Canada Snubs
I'd like to thank Hockey Canada for leaving off the following players to allow us a solid core of players to build Canada 2 around (including but not limited to:
PK Subban reportedly told Claude Giroux he should be on Team Canada. He should be on Team Canada. Why is this a thing?

— Conor McKenna (@mckennaconor) January 8, 2014
Brent Seabrook
Martin St. Louis
Logan Couture
Tyler Seguin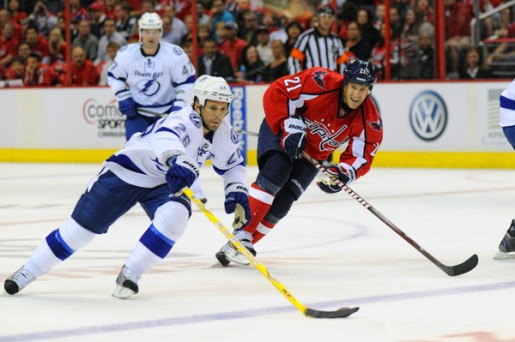 After painstakingly agonizing over the final cuts and some very difficult fake phone calls to the players who didn't quite make the cut a second time around, I present to you – Canada 2:
Team Canada Olympic Roster – Take 2
Forwards:
Taylor Hall – Claude Giroux – Tyler Seguin
James Neal – Joe Thornton – Martin St. Louis
Milan Lucic – Logan Couture – Nathan MacKinnon
Andrew Ladd – Jason Spezza – Jordan Eberle
Jeff Skinner, Eric Staal
Honourable Mentions: Jarome Iginla, Jaden Schwartz, Brent Burns, Kyle Turris, Shane Doan, Wayne Simmonds, Mike Richards, Evander Kane
Quick Take: It was Taylor versus Tyler in the race for number one in the 2010 NHL entry draft; they'd love to flank the dynamic Claude Giroux in Sochi. Yzerman's notifying Marty St. Louis that he didn't make Canada 1 had to be the toughest of calls; he's welcomed with open arms on Canada 2 – the long arms of Joe Thornton will deliver him plenty of deft passes. Jeff Skinner and Nathan MacKinnon are heating up at precisely the right time, coupled with their superior skating ability should excel on the larger international ice. Spezza's faceoff savviness helps him make the squad.
Defense:
Mark Giordano – Brent Seabrook
Francois Beauchemin – Kris Letang
Dion Phaneuf – Dan Boyle
Brian Campbell – Mike Green
Honourable Mentions: Marc Staal, Dennis Wideman, Barret Jackman, Dougie Hamilton
Quick Take: Giordano may not be Duncan Keith, but just Calgary Flames media and fans alike how valuable he has been this season. Many thought Giordano had levelled out in terms of tapping into his potential – he has gone to another level coinciding with being given the "C" this season. The consistent and veteran presence of Beauchemin and Boyle will help steady their pairings with Letang and Phaneuf, respectively.
Josh Harding (Minnesota Wild)
Brian Elliott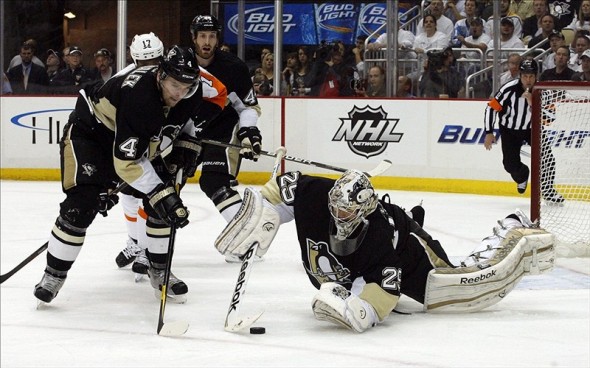 Honourable Mentions: Corey Crawford, Jonathan Bernier
Quick Take: Many would likely push for Crawford here. Josh Harding is without a doubt the feel good story in the NHL this year. Harding has posted a stellar 1.65 goals against average and brilliant .933 save percentage. Fleury will continue to have his doubters until he can once again effective when it matters most, but he has put together an extremely solid season to this point. Brian Elliott is back to one of his "on" seasons. The rationale for having him as the third goalie is that he proven this season to be the ultimate back up goaltender. He knows the role better than most. With 13 wins in 15 starts and 1.86 GAA, his hot play would be welcomed should any of the two aforementioned netminders run into health (Harding) or confidence (Fleury) issues.
***
Playing Armchair GM
Who would you have left off?
What would be your roster for Canada 2?
I'm happy to discuss further any roster selections if you post your comments below or let's take the discussion to Twitter.