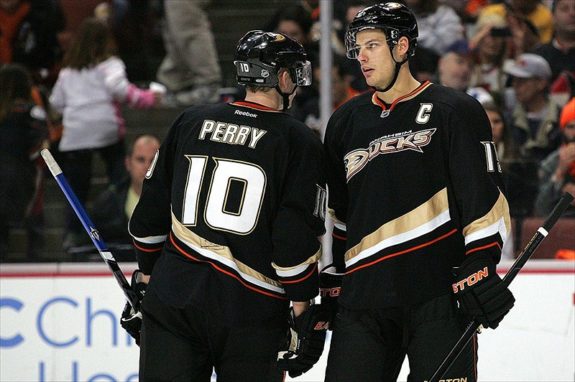 With the NHL season now officially on hiatus for the Winter Olympics, practice for both Team Canada and Team USA commenced Monday in Sochi.  Both teams will play their first preliminary games on Thursday, as Team Canada faces off against Norway, and Team USA battles Slovakia.  Monday's practice offered a glimpse at possible starting lines and blueline pairings for each team.  Of course, nothing is set in stone yet, and as in the NHL, lineups could change throughout the Olympic tournament if the coaches deem it necessary.  Nonetheless, the lines that skated together on Monday offered an insightful preview of what to expect, at least in the preliminary round.
Team Canada
TSN hockey insider Pierre LeBrun already furnished his Team Canada Olympic preview and was rink-side for the team's first practice.  He was quick to point out that while the lines skating together were probable for Thursday's opening game, it's by no means a sure thing as of yet.
CAN coaching staff quick to these point out these are NOT set in stone, but here's what they mainly were looking at today line-wise: (con't)

— Pierre LeBrun (@PierreVLeBrun) February 10, 2014
The lines skating together for Team Canada were as follows:
Chris Kunitz-Sidney Crosby-Jeff Carter
Patrick Sharp-Jonathan Toews-Rick Nash
Patrick Marleau-Ryan Getzlaf-Corey Perry
Jaime Benn- John Tavares- Patrice Bergeron;
(Martin St. Louis and Matt Duchene were the extra skaters)
LeBrun also observed blueline pairings of Duncan Keith-Shea Weber, Marc Édouard Vlasic-Drew Doughty, and Jay Bouwmeester-Alex Pietrangelo, meaning that Dan Hamhuis and P.K. Subban were extra skaters among Team Canada's defensemen.
No doubt some were taken by surprise, assuming Tavares would skate with Getzlaf and Perry.  However, even Ryan Getzlaf himself said this was not necessarily going to happen, although it still has by no means been ruled out.  The lines used at today's practice are not necessarily the ones that Coach Mike Babcock will start even in the preliminary round, although it would make sense to use Tavares to center a line of Olympic new comers and instead and place a top winger like Marleau with Anaheim's dynamic duo.
FWIW, Ryan Getzlaf said John Tavares isn't necessarily his linemate with Corey Perry. Patty Marleau, Matt Duchene also getting a look.

— Greg Beacham (@gregbeacham) February 10, 2014
Team USA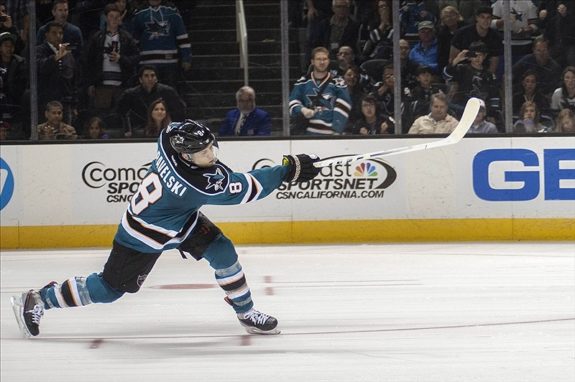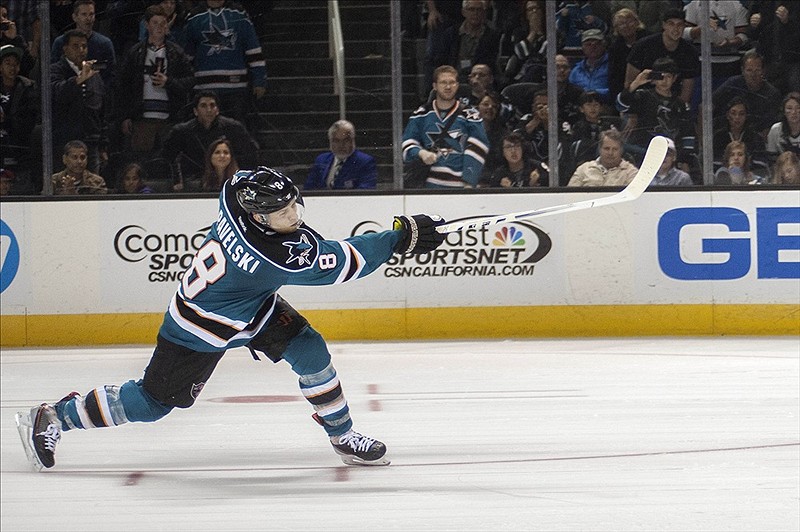 With GM David Poile unable to make the trip to Sochi after suffering a serious facial injury last week requiring multiple surgeries to correct, Team USA also began practicing on Monday.  Sports Illustrated's Sarah Kwak provided the first glimpse of probable lines that Coach Dan Bylsma will use for the American team:
Phil Kessel-Joe Pavekski-James van Riemsdyk
Zach Parise-David Backes-T.J. Oshie
Dustin Brown-Ryan Kesler-Patrick Kane
Ryan Callahan-Paul Stastny-Max Pacioretty
(Blake Wheeler and Derek Stepan were the extra skaters)
The Team USA blueline pairings observed at practice were Cam Fowler-Ryan Suter,  Ryan McDonagh-John Carlson, Kevin Shattenkirk-Paul Martin, meaning that Brooks Orpik and Justin Faulk were the extras.
Team USA's top line appears brutal, consisting of three of the NHL's top scoring forwards headed into Sochi.  From the start of 2014 until the NHL recessed for the Olympics this past weekend Kessel, Pavelski, and van Riemsdyk have collectively scored 63 points (34 goals & 29 assists) and all three have scored at least ten goals.  Both Pavelski and Kessel registered hat tricks in recent games, Pavelski on January 18 versus Tampa Bay and Kessel on February 1 versus Ottawa.
Furthermore, it was encouraging to see Pacioretty (who had a hat trick of his own only last week) on the ice for practice with no observable limitations.  The Montreal Canadiens' leading scorer made an early departure from Saturday's game at Carolina with a lower body injury.  Although definitely a scare at the time, it turned out that removing Pacioretty from the game was more of a precautionary move.
"Je suis correct. Je vais pouvoir aller à Sotchi"/"I'm ok. I'll be good to go to Sochi" – Pacioretty pic.twitter.com/dHhJ1zLa3o

— Canadiens Montréal (@CanadiensMTL) February 9, 2014
Max Pacioretty says he is 100 pct ready to go for US opener. Said he could have returned to the game but #Habs wanted to be cautious.

— Corey Masisak (@cmasisak22) February 10, 2014
Let The Competition Begin
After both Team Canada and Team USA commence play on Thursday, the Americans get a rest on Friday while Team Canada faces off against Austria.  The Canadian team enjoys a day off on Saturday when Team USA battles against an always powerful Russian team, who probably won't exactly be gracious hosts on their own ice.  Both teams play their third preliminary round game on Sunday, with Team USA facing off against Slovenia, Canada against Finland.
Follow Casey Gagnon on Twitter @CaseyPSH