Sweden has produced some very talented hockey players over the years. The country is stocked with world-class-skating forwards and talent-rich defensemen.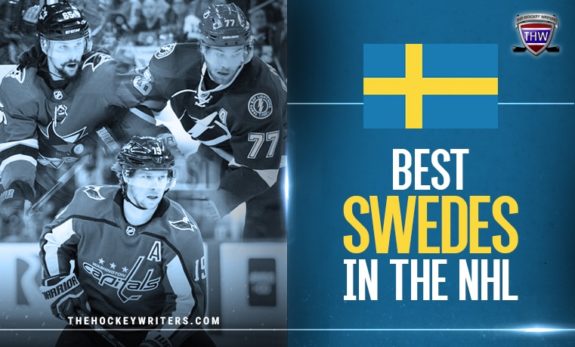 Arguably the most famous of them all include Mats Sundin, Niklas Lidstrom, the Sedin brothers–Henrik and Daniel, Henrik Zetterberg, Daniel Alfredsson and Peter Forsberg.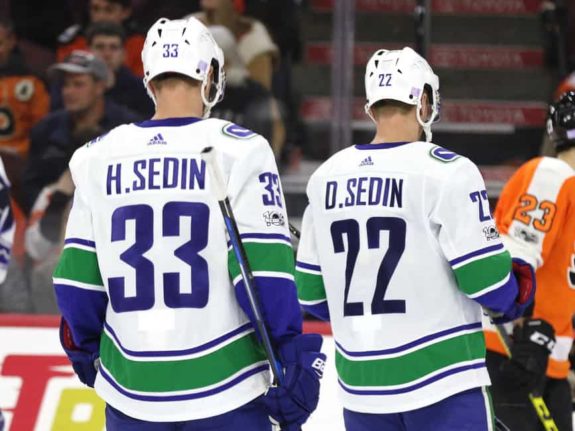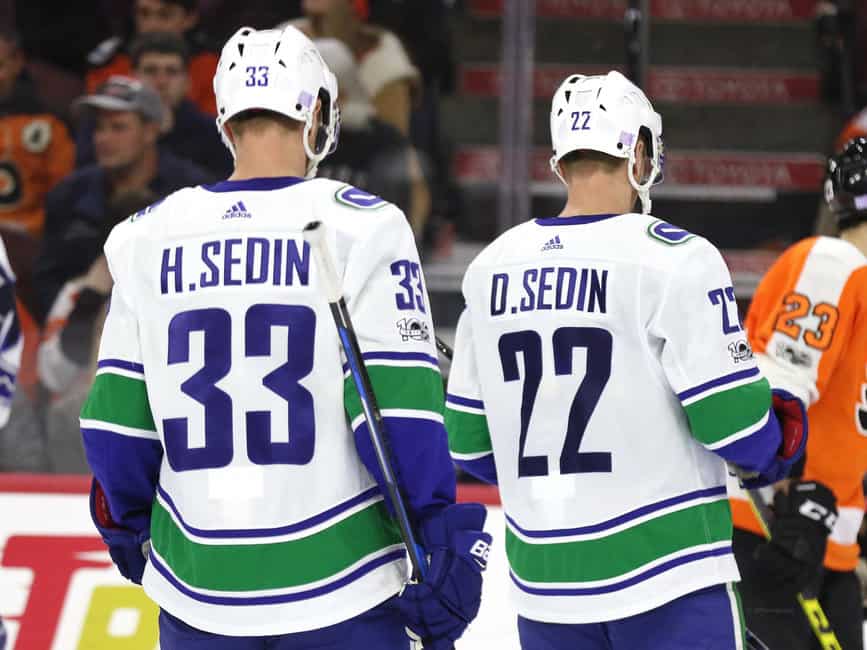 The Buffalo Sabres (6), Toronto Maple Leafs (6), Columbus Blue Jackets (6), Anaheim Ducks (5), Edmonton Oilers (5), San Jose Sharks (5) lead the NHL with the most Swedes on their rosters, while there isn't a Tre Kronor to be found on the New York Islanders.
Related: How Both Sedins Came to the Canucks
Today, the NHL is full of Swedish hockey stars. This list isn't just about the best Swedes playing in the League this season, it takes into account the last five seasons. Stats were weighted, from season to season, giving most weigth to the most recent play. Rankings took into account points, individual and team awards won, and leadership attributes. While longevity in the NHL speaks to a player's value, it did not outweigh more recent performance.
Honorable Mentions
These players all made the initial cut, but didn't crack the top 10. Rasmus Dahlin, D, Buffalo Sabres; Alex Steen, F, St. Louis Blues; Loui Eriksson, F, Vancouver Canucks; Patric Hornqvist, F, Pittsburgh Penguins; Gustav Nyquist, F, Detroit Red Wings; Filip Forsberg, F, Nashville Predators, John Klingberg, D, Dallas Stars; Carl Hagelin, F, Pittsburgh Penguins; Niklas Kronwall, D, Detroit Red Wings, Anton Stralman, D, Tampa Bay Lightning; and William Karlsson, C, Vegas Golden Knights.
11. Robin Lehner, G, Chicago Blackhawks
In this case, 10 means 11. Robin Lehner's off-ice contributions are as impressive as they are on the ice. After revealing his deeply personal story of battling alcohol and drug addiction and being diagnosed as bipolar with ADHD with PTSD, Lehner has been an unbelievable advocate for getting help for mental health.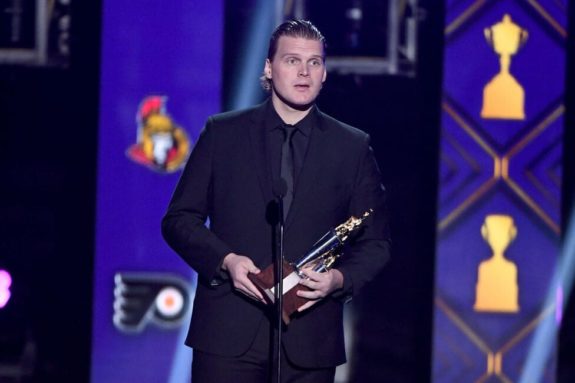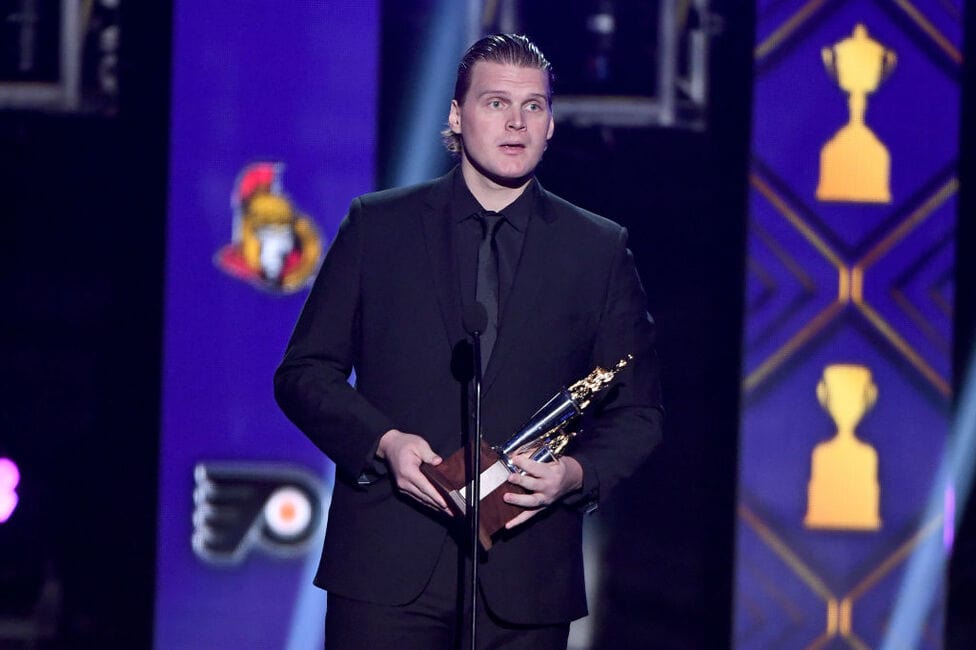 Lehner signed a one-year deal with the New York Islanders. He then backstopped them into the second round of the 2019 Playoffs. Along the way, he won the William Jennings Trophy (with teammate Thomas Greiss) for allowing the fewest goals, the Masterton Trophy for exemplifying the qualities of perservance, sportsmanship and dedication to ice hockey and earned a Vezina Trophy nomination. His .930 save percentage and 2.13 goals against average were among the league's top three (among goaltenders with at least 1,000 minutes played).
In Buffalo, Lehner turned in two fantastic campaigns before his so-so season in 2017-18. Considering the talent level of the team playing in front him, his stats were very respectable.
10. Elias Lindholm, C, Calgary Flames
Lindholm was a fifth round pick by the Carolina Hurricanes in the 2013 NHL Entry Draft. Born in Boden, the forward played five seasons with the Canes before being traded to the Calgary Flames in a multiplayer deal.
He signed a six-year, $29.1 million contract with the Flames on July 16, 2018. In his first season with his new team, Lindholm mostly played top-line minutes with Johnny Gaudreau and Sean Monahan. All three players scored career highs in points, with Lindholm scoring 27 goals and a total of 78 points.
9. Oliver Ekman-Larsson, D, Arizona Coyotes
The 28-year-old, sixth overall draft pick in 2009 has all the characteristics of a terrific defenseman. He has good size, great skating ability, and makes smart defensive plays.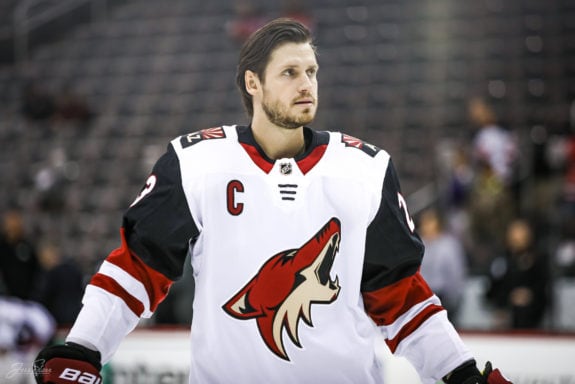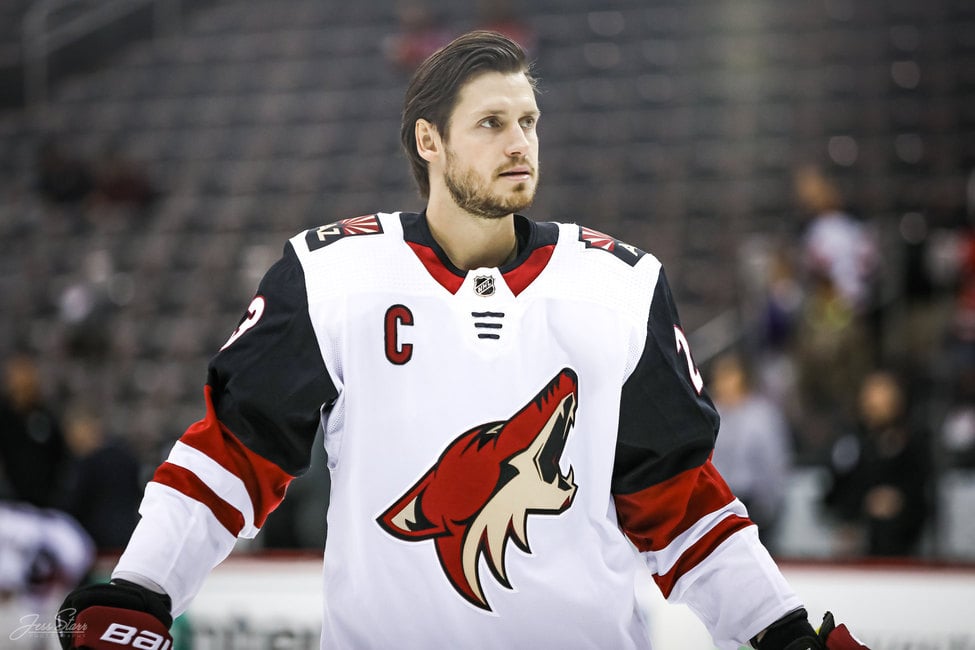 Ekman-Larsson, born in Karlskrona, is a two-time 20-goal scorer for the Coyotes. In his career, he's notched 122 goals and 234 helpers in 708 NHL games. He logs a lot of minutes (his career average is 23:38 per game) and is an excellent puck mover. While the 'Yotes feel like they're forever in a rebuild, Ekman-Larsson has consistently been one of their best players.
8. William Nylander, F, Toronto Maple Leafs
Nylander was born in Canada and but is a Swede. Drafted eighth overall in 2014 by the Maple Leafs, he made his NHL debut at the age of 19 in Feb. 2016. An interesting bit of trivia–his first NHL goal was assisted by Brooks Laich, who also assisted William's father, Michael, on his last NHL goal.
Nylander's 61 points in his first full season (2016-17) helped the Maple Leafs qualify for the playoffs, where they were eliminated in six games by the Washington Capitals.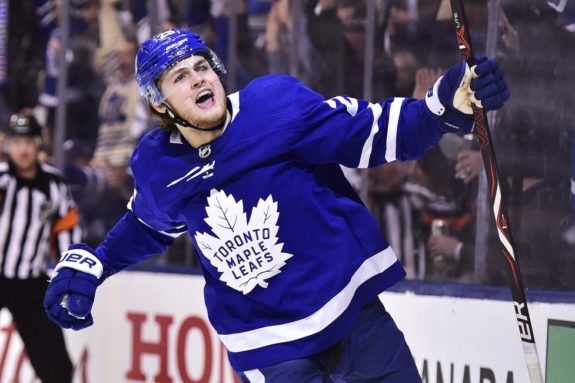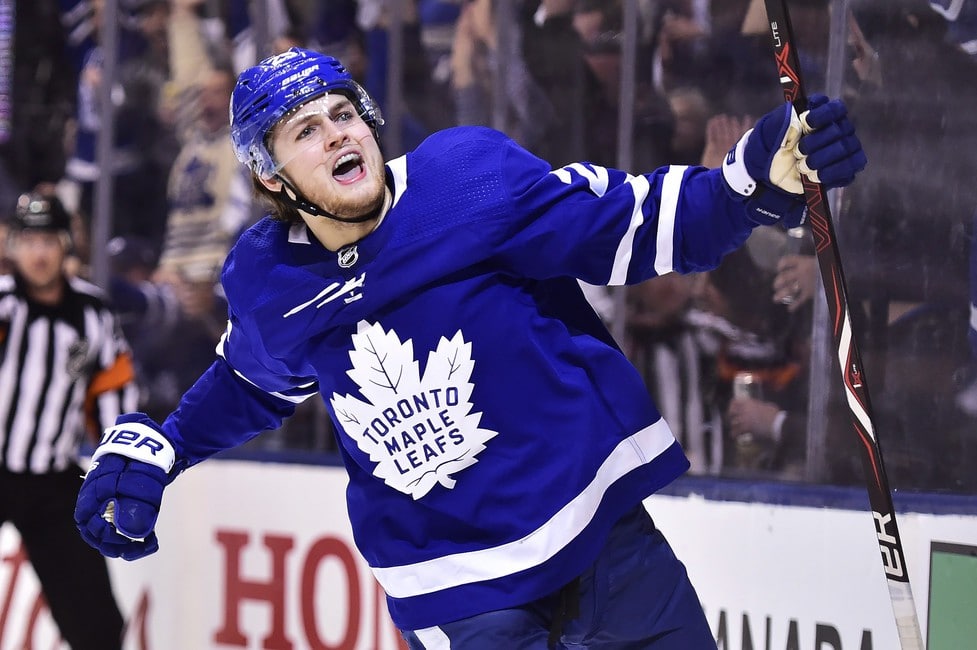 When Nylander became a restrictred free agent, he held out for a contract that was to his liking. He missed a big chunk of the 2018-19 season before coming to terms minutes before a deadline which would have prevented him from playing that season. He eventually signed a six-year, $41.77 million contract.
Nylander has great chemistry with Auston Matthews. Through 288 NHL games, he has 77 goals and 128 assists for 205 points.
7. Mika Zibanejad, F, New York Rangers
Drafted in sixth overall in 2011 by the Ottawa Senators, Zibanejad has quietly had himself a respected NHL career. The 6-foot-2, 26 year old born Stockholm played a handful of seasons with the Senators before signing with the Rangers.
Related: Rangers Future Resides With Mika Zibanejad
Since the 2016 season, Zibanejad has 89 goals and 108 assists for 197 points in 245 games. His breakout season was in 2018-19, when he set career highs with 30 goals and 44 assists, playing in all 82 regular season games.
6. Henrik Lundqvist, G, New York Rangers
"King Henrik" has been the heart and soul of the Blue Shirts for 15 seasons. He has nerves of steel and is at his best when the pressure is highest. He plays deep in his crease and is excellent at reading the play and knowing where to be positionally.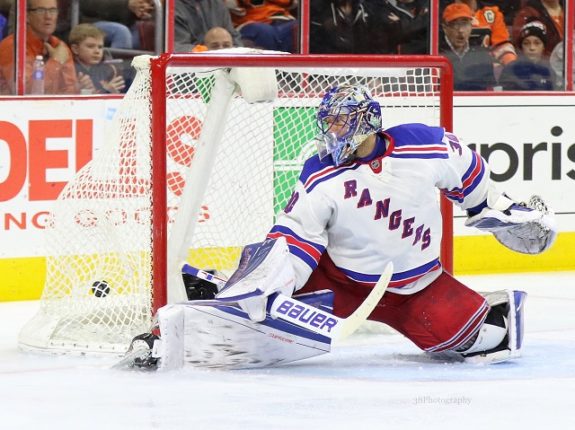 Though he's no longer in his prime, he's still one of the best goalies in the game today. For his career, Lundqvist is 458-30-96 with a 2.43 GAA and .918 save percentage. Lundqvist has ranked in the top-10 for wins nine times and has been in the top-10 for goals against average eight times. He's had three trips to the Eastern Conference Final and one to the Stanley Cup Final (in 2014). The 2012 Vezina Trophy Winner still has one more trophy to win.
The 37-year-old Swede has played the eighth most games of any netminder in NHL history and  will likely climb even higher on that list. All seven goalies ahead of him on the list are Canadian born. The nearest Swede in terms of games played is Tommy Salo who appeared in 526 games.
5. Gabriel Landeskog, F, Colorado Avalanche
Landeskog was selected by the Avalanche with the second overall pick in the 2011 NHL Entry Draft. Then, on Sept. 4, 2012 he was named their fourth captain in their history. At the time, he was the youngest captain in NHL history.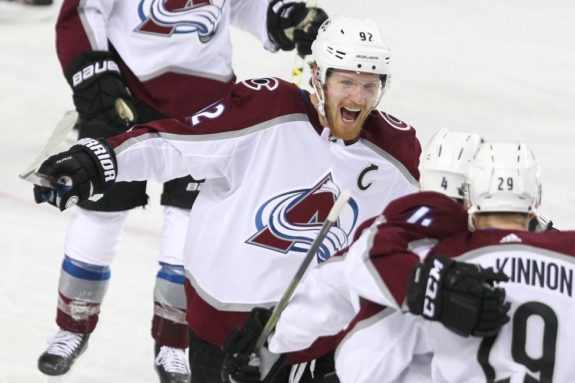 The Stockholm native won the Calder Trophy as the league's best rookie in 2012 and has settled into a 50-60 point power forward who can take over a game single-handedly, but can also disappear some nights. He has in 437 points in his first 612 games.
In the playoffs, he has 19 points in 25 games. He's a prototypical leader, always ready to stand up for his teammates.
4. Elias Pettersson, F, Vancouver Canucks
Pettersson was drafted fifth overall in 2017 by the Canucks. The 21-year-old versatile forward was born in Sundsvall but grew up in Ange. He's still playing out his three-year entry-level contract and will be in for a big pay day soon.
In 120 games, he's already potted 49 goals and 68 assists for 117 points. Pettersson began his career with a five-game point streak and went on to lead all rookies, and the Canucks team, in goals (28), assists (38) and points (66) in 71 appearances. He also doubled up as the NHL rookie and Vancouver leader in both power-play goals (10) and game-winning goals (7). Pettersson's 66 points established a Canucks rookie record, besting the previous mark set by Pavel Bure in 1991-92 (34-26-60).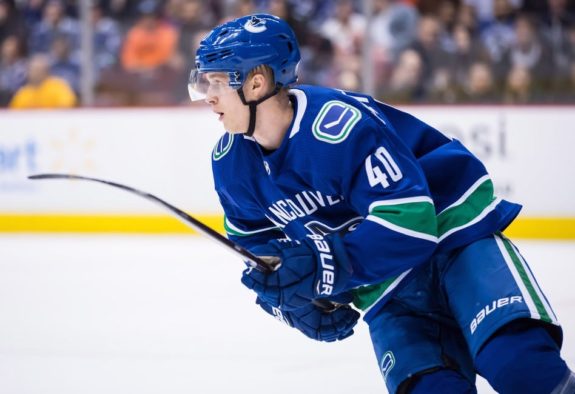 Pettersso won the NHL's Calder Memorial Trophy as the league's best rookie in 2019, becoming the second Canuck to do so after Pavel Bure did so in 1992. He also was named to the NHL's All-Rookie Team and is headed to his third straight All-Star Game.
An interesting tidbit on Pettersson… growing up, his father was the Zamboni driver at the local rink, and because of this, Pettersson received lots of extra practice time.
3. Erik Karlsson, D, San Jose Sharks
Karlsson is a two-time winner of the Norris Trophy (2012, 2015) as the NHL's top defenseman and is a four-time NHL All Star.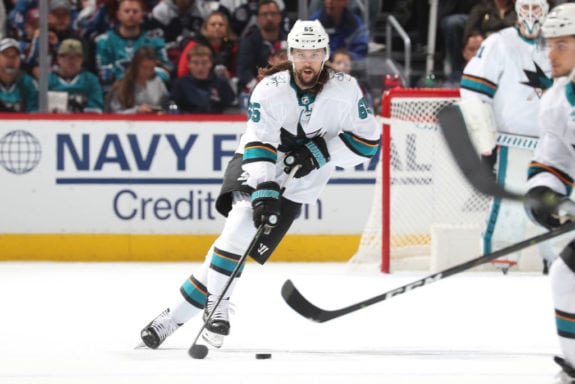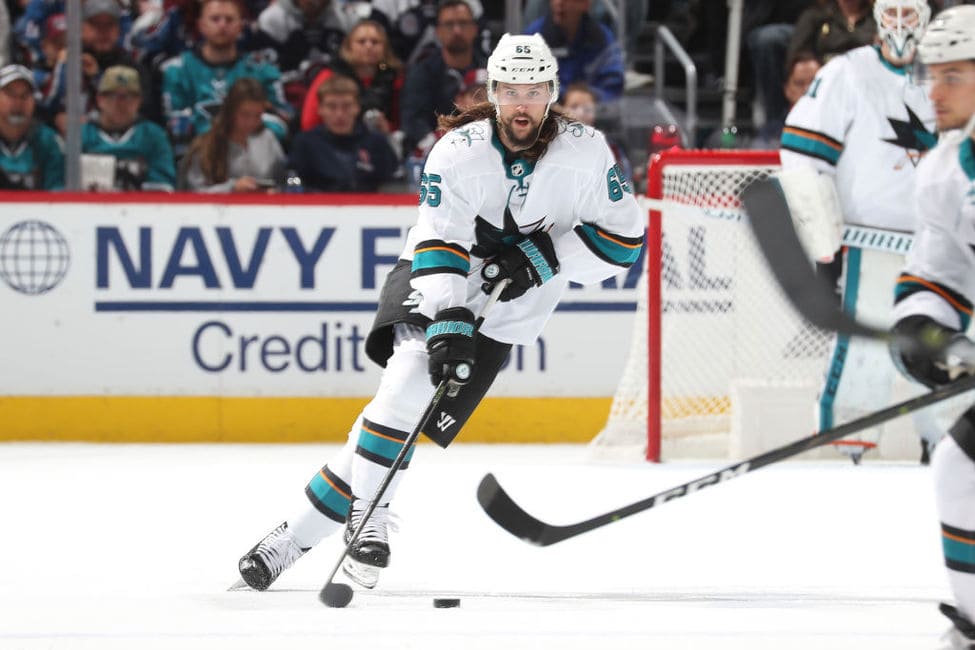 Born in Landsbro, Sweden, Karlsson is an extraordinary talent and one of the best passers in the game. He's been in the top 10 of the NHL's assist leaders four times. As a defenseman, that quality can never be overestimated–clean outlet passes out of the defensive zone have tremendous value.
The former captain of the Senators signed an eight-year, $92 million deal with the Sharks last June. The change of scenery hasn't slowed his game down. He has 81 points in 102 games played for the Sharks while skating a whopping 24:35 per game.
2. Victor Hedman, D, Tampa Bay Lightning
Hedman is a second overall pick from the 2009 NHL Entry Draft. He took a few years to develop, but since the 2013 48-game season, he's drastically improved his game. The 2012 Lockout did not benefit any player more than Hedman. That's when he joined the highly skilled KHL and was able to get a lot of ice time on the larger ice surface. It helped him develop his game and gain confidence while playing a top role for his team. Hedman is a workhorse, logging big minutes and playing on the power play.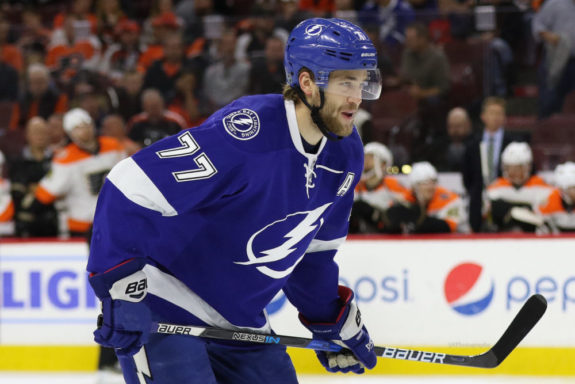 At 6-foot-6, he skates like the wind, rushes up in the offense at the right time and can shut down the best in the world. He has been a force for the Tampa Bay Lightning. Only three players have played more games in a Lightning sweater than his 742 games (Vincent Lecavalier 1037, Martin St. Louis 972, and Steven Stamkos 791). He's has the fourth most assists of an Lightning player and has a plus-100 rating over his career.
The Ornskoldsvik native is a two-time NHL All Star.
1. Nicklas Backstrom, F, Washington Capitals
The Washington Capitals highly-ranked power play ends with Ovechkin, but runs through Nicklas Backstrom on the opposite half boards. The 10-year alternate captain is one of the best passers in hockey. He's a point-a-game player, with 911 points (240 goals, 671 assists) in 936 career games played.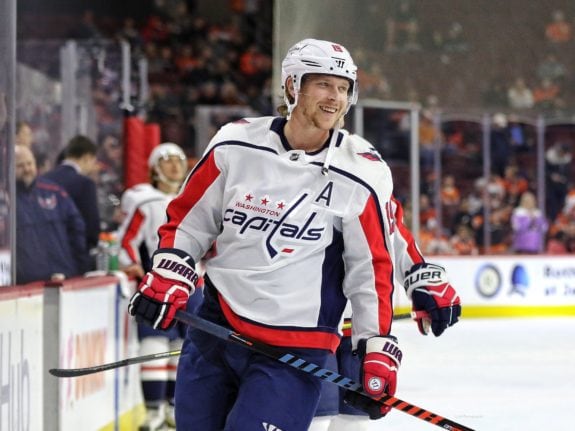 For his career, Backstrom ranks seventh in the NHL among active skaters, with a .973 points-per-game average. Though the Gavle-born center has never won a major individual award, he's one of the most underrated players of his generation, only voted to a single All-Star game. He always shows up when it counts, putting up 106 points in 123 playoff games, including 23 points in the Capitals Stanley Cup championship in 2018.
Jeff has been covering the NHL for over a decade for various sites. He's been with The Hockey Writers as a lead Sabres writer three years, while also writing a satire column called "Off the Crossbar."