The Alan Eagleson story is well-known. He began representing NHL players in contract negotiations in the 1960s, and wasn't making much of an impact until Bobby Orr came along. Eagleson made Orr the richest player in the history of the game to that point, and raised the salaries of every player as a consequence. He took over leadership of the newly formed Players Association and served in the role for well over 20 years. At the same time, he served as agent for hundreds of players while maintaining cozy relationships with league owners in a blatant conflict of interest.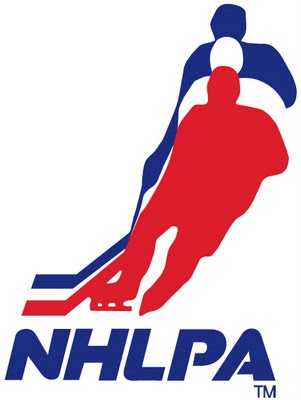 He was instrumental in bringing about the 1972 Summit Series between Canada and the Soviet Union as well as subsequent international competitions, but he readily colluded with NHL owners by barring from Team Canada any players who defied the NHL and chose to play in the WHA, including the likes of Bobby Hull and Derek Sanderson.
As one unnamed GM told Sports Illustrated,
"Alan delivers us the players, and we give him international hockey. It's that simple."
He eventually became far and away the most powerful man in hockey. Then American journalist Russ Conway, inspired by the initial work of agent Ritch Winter, published a series of articles exposing Eagleson's illegal activities, composed mainly of embezzling money from the players in a variety of ways. Most notably, he screwed Bobby Orr out of more money than any other individual, but he screwed many individuals out of a whole lot of money as well.
Eventually the FBI and the RCMP charged him with several dozen counts of racketeering and embezzling and he plead guilty to reduced charges in both the US and Canada.
He served six months of an 18 month sentence. Five years later, Canada's National Parole Board quietly issued Eagleson a full pardon. Pardons are protected in Canada by privacy legislation, so no public record exists, but the pardon has been confirmed by Eagleson himself.
Where? Why he confirmed it in the bio he provided to Classical Auctions, which he had consigned to auction off his collection of hockey memorabilia in 2007. And what a collection it is.
Ninety-eight lots. According to my crude calculations, the total amount paid for the lots equals $150,775.39. Classical Auctions obviously earned a percentage but it's a cut they negotiate individually. Media requests for information went unanswered. If we assume they took 15%, Eagleson earned $128,159.08. For so long, Eagleson claimed he never made a dime off international hockey. He can't say that anymore.
What follows is a subjective top ten of the most offensive items from that auction. Although Eagleson was asked to donate the money he made from the auction (considering the circumstances) there's no record he did any such thing, and again, requests to Classical Auctions went unanswered. I would have loved to include photos of the items but lacking consent to do so, I can only offer links. (The final selling prices were obtained by registering with the site.)
10. Lot 93
Bobby Orr Memorabilia Collection Including Watch, Signed Books & Photos
Includes "an original 11" by 14" framed color shot of Bobby at the Bruin bench is signed to Eagleson's wife 'Nancy, Thanks For Putting up With Al & Me, Bob.'" For the record, the color shot is awesome–too awesome to be part of this.
Final selling price: $605
9. Lot 77
Gold Keychain/Knife Presented to Odie Cleghorn after Lester Patrick Played Goal in the 1928 Stanley Cup Finals
Bizarre item. "…from one of the most historic moments in Ranger history was obtained by Alan Eagleson from a former Team Canada dentist whose son-in-law had originally purchased it in an antique auction sale."
And he just said "You go on and take it Alan. My way of saying thanks for letting me do Team Canada's dental work. Don't call it a kickback!"
Final selling price: $6,764.14
8. Lot 62
1991 Canada Cup Team USA MVP Trophy
"This Lucite award in the shape of the Canada Cup championship trophy is a most valuable player award. It may be a duplicate that was produced. It stands 11 1/2" high, has the Team USA logo embedded and "Coupe Canada Cup – USA M.V.P-M.J.E." etched into the side. In excellent condition, the scarce trophy represents a marvelous opportunity for American hockey enthusiasts and will come with Alan Eagleson's signed LOA."
The MVP of the 1991 Canada Cup was Wayne Gretzky. Of Team Canada. Why does this item even exist?
Final selling price: $1,089
7. Lot 79
Collection of Ten Autographed Biographies
Sheer vanity value. The lot included nine copies of Deidra Clayton's 1982 book "Eagle – The Life and Times of R. Alan Eagleson" that Eagleson has autographed, and one copy of "Power Play – The Memoirs of Hockey Czar Alan Eagleson."
Final selling price: $165.
6. Lot 84
Alan Eagleson's Canada Sports Hall of Fame Plaque & IIHF Certificate of Honour
Includes "a snazzy crest from a sports jacket" and "a framed Certificate of Honour stating that Eagleson 'is awarded the IIHF Gold Medal' and mentions his outstanding contribution to ice hockey and his excellent co-operation with the IIHF."
Final selling price: $242
5. Lot 73
NHLPA Gold Ring Presented to Alan Eagleson for 15 Years of Service
"Eagleson was summoned to settle a dispute [in 1966 between the Springfield Indians and Eddie Shore] and convinced Shore the players were serious, with Shore in the end begrudgingly resigning and giving Eagleson and players everywhere proof that if they stuck together, better working conditions were possible."
Sadly-written and false-bravado-filled copy.
Final selling price: $1,834.79
4. Lot 74
A Lucite Lester B. Pearson Award "Given to Alan Eagleson"
"Involved in deciding the design of the award, Eagleson received this copy of the original from the makers and relates that it is only one of two such examples, other than the awards produced and given to the recipient each year." 
Huh? Maybe that's one reason why the players voted to change the name of this award to the Ted Lindsay award, as Lindsay was one of the first players in NHL history to try and form a player's union in the 1950s and was its first president. For his efforts he was traded to Chicago, at the time the worst team in the league.
Final selling price: $990
3. Lots 17-19
Three Lots Featuring Two Hockey Hall of Fame Rings and one Hockey Hall of Fame Medal.
No snark needed.
Final selling prices
1989 Induction Ring: $2,640
1990's Updated Ring: $3,872
Medal & Ribbon: $483.15
2. Lots 94-97
Miniature Versions of Bobby Orr's 1967 Calder Memorial Trophy, his 1972 Norris Trophy, his 1972 Hart Trophy and his 1972 Conn Smythe Trophy.
Each item includes this dubious passage or some close variation on it: "Eagleson tells the story of how [George] Graham was the owner and president of Ostranders Jewelers and who Eagleson and Orr dealt with in Bobby's first big endorsement deal, the Bobby Orr watch. The relationship led to Graham … wanting to have trophies produced and given to Eagleson. Permission was needed and obtained from NHL President Clarence Campbell to produce the replicas, with the results superb. "
Final selling prices:
Calder: $1,948.72
Norris: $1,948.72
Hart: $2,853.11
Conn Smythe: $3,452.26
1. Lot 98
Bobby Orr's Gold Boston Bruins Puck Given to Alan Eagleson in the 1970s
I chose this lot to go at number one not because it was one of the most expensive items, but because of the wildly shady item description:
"Heavy puck contains just under 30 ounces of gold (29.8 to be exact) and was given by Bobby to his good friend Alan Eagleson. Mr. Eagleson relates how it was originally in a fancy presentation box and how, fearing that something might happen to the puck, he had a replica produced, with this one fortunately heading for a safety deposit box. A swift move since the replica and the box did go missing over the years. The gold alone at today's market prices is valued at over $13,000. One of the cornerstones of a Bobby Orr collection is what is offered here. Take your best shot in hopes of scoring this very special piece."
Really? He had the incredible foresight to have a replica made? That sounds totally reasonable. And then he lost it? So assuming that's true, how do we know this is the real deal and not the replica?
"Alan Eagleson's signed letter of authenticity will be included."
Ah, what a relief.
Final selling price: $16,000
Ross Bonander is a freelance health writer and book editor. He is the editor of 13 quotation collections– six of them hockey-related, including his most recent, Modern Hockey Quotations. His homepage is RossBonander.com.