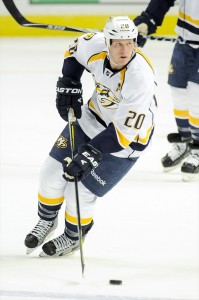 Free agency begins in the NHL on July 1st, and like each of the past several years the Islanders are in an interesting spot. They have enough young talent where they could be a couple of pieces away from being a playoff contender, they have tons of cap space, and they are the subject of crazy rumors . But on the other hand the team doesn't want to use their cap space, they play in a decrepit building and their uncertain future makes signing impact free agents difficult.
There will be free agent moves made by the Islanders, that much is certain, but what will they be? Will they try to get a young impact player to add to the promising young mix? Or will they get another body to fill out the roster as the team continues to try to run out the clock until their coliseum lease is up?
Where does the money need to be spent? That much is clear. The Islanders have issues on defense. You know it, they know it, and the whole NHL knows it. That much is pretty obvious when a team trades for Lubomir Visnovski, then uses all of their draft picks (seven to be exact) on defense and yet the blueline is still their biggest need. The Islanders are only bringing back three defensemen that played major minutes last year. Visnovski , a quality veteran defenseman, helps but it's going to take more than just him to solidify a team that ranked 27th in goals against. Plus Visnovsky will be 36 when the season starts and is only on a one year deal so he could just be holding a spot on the team before becoming trade-bait at the deadline.
The good news is that while it's a big problem the Islanders have gotten a pretty good start to fixing this area. The three defensemen that the team is bringing back (Mark Streit, Travis Hamonic, and Andrew MacDonald) were their most effective defensemen on the team. While It's is highly unlikely that any of this year's picks will make their way onto the 2012-13 team, they can take the place of some of the Isles defensive prospects that may be ready to make the jump to the NHL. We've seen Matt Donovan, Ty Wishart, Aaron Ness, and former 1st round pick Calvin De Haan all make appearances in the NHL last year. The dream scenario for the Islanders would be at least two of these guys stick at the NHL level this year.
In fact that is what needs to happen for this team, because If recent years have shown us anything , it's the unfortunate truth that Long Island is not an attractive place to NHL players. We had the Evgeni Nabokov debacle a few years ago and now we are even hearing rumblings about Visnovsky jumping to the KHL. So when free agency begins tomorrow the Islanders must use the one advantage they have, which is simply that they can, and in fact must overpay. The Islanders currently are almost ten million below the $54.2 million salary floor, so they need to spend in free agency.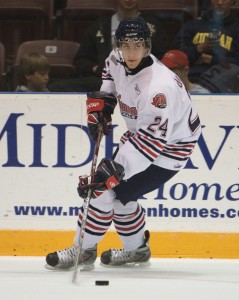 Instead of using the money to get a hit-or-miss forward like Alexander Semin, they would be better off promoting some of their young forwards and spending on veteran defenseman. They probably aren't going to land Ryan Suter or Matt Carle but if they are aggressive early maybe they can get someone like a Jason Garrison or Bryan Allen who is looking for a payday. Either one fills a need and both are young enough to be a part of the post 2015 landscape if they work out.
Isles GM Garth Snow has been telling us this team is ready to contend for the playoffs for the past few years, but the team has yet to live up to his words. The young forwards the Islanders have stockpiled through the draft are starting to look like a real force, but if they are going to contend they need to add some veterans to the defense. When free agency starts we will see whether the Islanders are playing for this year or if the rebuild will continue for another season.