The New York Islanders first round playoff exit is now a distant memory as the NHL gears up for third round of conference final match ups.  The team now looks ahead to the coming off season and the roster changes it will need to fill holes and make improvements.
With the dust settled, it's apparent the Islanders most important hole to fill is in net.  They need a goalie.   Not a journeyman veteran,  not a young back up from another team itching to be a starter, not even last years stalwart Evgeni Nabokov.  The Islanders need Roberto Luongo.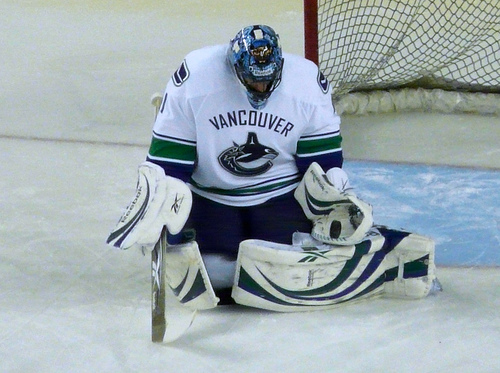 Why Luongo?
The Islanders have an exciting young team up front, with even more young prospects set to make the team in the coming seasons.  They're a fast team and have proven they can be a potent offensively.  They are approaching legit contender years and can't be waiting around for prospects Kevin Poulin or Anders Nilsson to blossom.  They need a goalie who can help them win now.  Nabokov did an admirable job helping this team make the playoffs, but as a free agent, the team has the chance to look for an upgrade.  Luongo is still an elite goalie in the NHL and he's been regulated to a tough position in Vancouver.  Vancouver decided to make Cory Schneider their starter and have been unable to deal Luongo and his monster contract (which has 9 years left on it).   Luongo is available and the Isles and Canucks would make great dance partners for this big time goalie trade.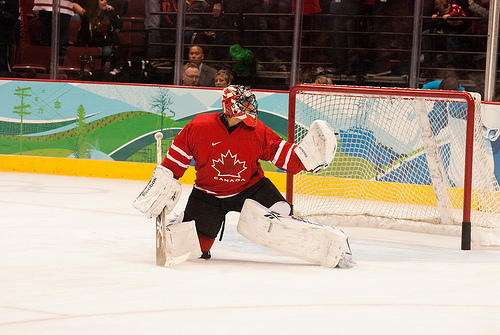 Luongo comes with a strong resume.   He's won a gold medal in the Olympics for Team Canada, he's taken the Canucks to game 7 of the Stanley Cup finals.  His ditractors say he's failed to be a winner, but if you can lead a team to back-to-back President Trophies and get to game 7 of the finals, it seems to suggest otherwise.  There are a lot of inheritent problems in the Canucks teams of the last few seasons that have kept them from winning the Cup, and placing the blame solely on Luongo doesn't make sense.  This guy is top level goalie and if you can add a player of his caliber to your team you do it.
Still In His Prime
Luongo is 34 years old, he should have at least 4 years left in him to be a true top starting goalie, which helps the Islanders in two ways.  It lets the team be a contender now as well as allow them the time to groom his successor.   Last season, the Islanders drafted all defensemen, could this year be the heavy goalie draft year?  It might make sense to stockpile potential future goalies if they are able to lock down Luongo as their goalie of today and the guide for prospects of tomorrow.
Why Pencils Have Erasers
Finally, acquiring Luongo would be the only way to right the dreadful wrongs of what may have been the worst trade in Islanders history.   Then Islanders GM Mike Milbury, drafted Luongo number four overall in the 1997 entry draft.   It was the highest goaltender pick ever… until three years later when Milbury picked Rick Dipietro number one overall.   The Dipietro pick meant Milbury was inexplicably done with his red-hot goalie prospect Luongo and traded him and "throw in" Oli Jokinen for Mark Parrish and Oleg Kvasha.  For Milbury, Kavasha was the key to the deal.  If you're asking yourself who was Oleg Kvasha, you know how the deal turned out.   Add on top of that, the terrible injury misfortunes that plagued Dipietro's career, the casting away of Luongo is easily one of the darkest marks of the Islanders last few decades.
Luongo's unofficial twitter feed proves to show his dark and sarcastic sense of humor.  Just see his tweet in response to rumors of the Islanders wanting to require him…
@tsnbobmckenzie only if I could bring my partner in crime! twitter.com/strombone1/sta…

—Strombone (@strombone1) May 30, 2013
Seems he feels the same way a lot of Islander fans do about "Mad Mike."
Roberto Luongo on the Islanders make perfect sense.  After all, he was once known as the Islanders goalie of the future,  who knew it would take 13 years for him to be the Islanders goalie of the present?  It would be a feel-good-tale if they could bring back Luongo and see if he is the goalie who can backstop this young, exciting team to Stanley Cup glory.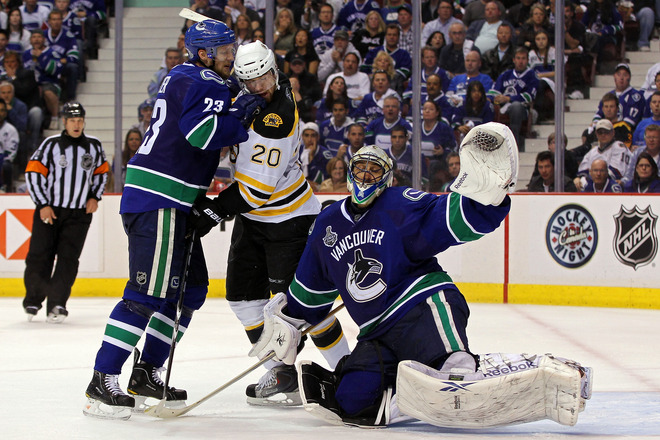 Jeff is a writer of short stories, screenplays, comics, and plays. He's also a filmmaker, and a mens division 4 ice hockey goalie in Los Angeles, California. Originally from New York, he is a life long Islanders fan and excited to see them move to Brooklyn in 2015!