His lightning-quick release and laser-like accuracy keeps goaltenders awake at night. He's the player they fear facing on a breakaway. He's the one who wires one into the top corner in the blink of an eye to win a game in overtime. He is the sniper, hockey's most dynamic goal scorer.
Crunching Numbers
This isn't a points contest. A sniper has one job: to shoot and score goals. His primary purpose is to light the lamp. This list not only considers goal totals, but shooting percentage and goals-per-game average. It has a heavily-weighted emphasis on the past three seasons. Here's a look at the NHL's top snipers in the game today. Note: All stats are accurate through March 12, 2018.
Goals
These are the top 10 goal scorers since the start of the 2015 season:
Alex Ovechkin (125)
Vladimir Tarasenko (106)
Patrik Kane (105)
Brad Marchand (105)
Nikita Kucherov (104)
Sidney Crosby (103)
Evgeni Malkin (99)
Tyler Seguin (95)
John Tavares (92)
Jamie Benn (90)
Goals-Per Game Average
There are five players averaging .5 goals per game or better since the start of the 2015 season:
Alex Ovechkin (.54)
Patrik Laine (.54)
Evgeni Malkin (.54)
Auston Matthews (.5)
Brad Marchand (.5)
There are six players averaging .5 goals per game or better since the start of the 2016 season:
Evgeni Malkin (.56)
Patrik Laine (.54)
Nikita Kucherov (.52)
Brad Marchand (.51)
Alex Ovechkin (.5)
Auston Matthews (.5)
Shooting Percentage
Here's what the statistics look like for shooting percentage.
The top six players (minimum 150 games, minimum 300 shots taken) since the start of the 2015 season:
Patrik Laine (18.7)
Artemi Anisimov (18.4)
Mark Schiefele (17.9)
Evgeni Malkin (17.7.)
Brad Marchand (17.0)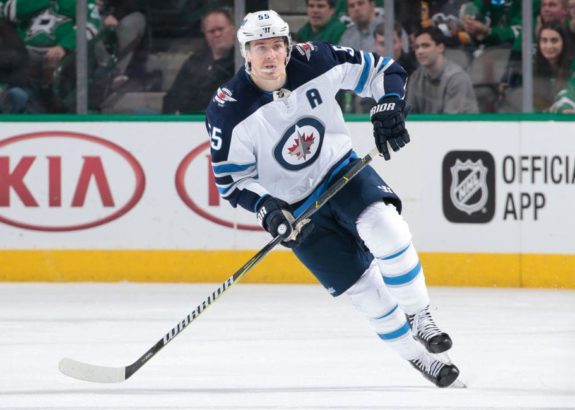 The top six players (minimum 100 games played, minimum 200 shots taken) since the start of the 2016 season:
Mark Schiefele (20.1)
Artem Anisimov (19.5)
Patrik Laine (18.7)
Brad Marchand (18.5)
Anders Lee (18.4)
Evgeni Malkin (18.1)
Honorable Mentions
There is no shortage of snipers in the NHL. The following players are putting the biscuit in the basket at an elite level, but did not crack the intensely competitive top ten list:
Connor McDavid, Rickard Rakell, Tyler Seguin, Joe Pavelski, John Tavares, Anders Lee, David Pastrnak, Mark Scheifele, Jamie Benn and Filip Forsberg.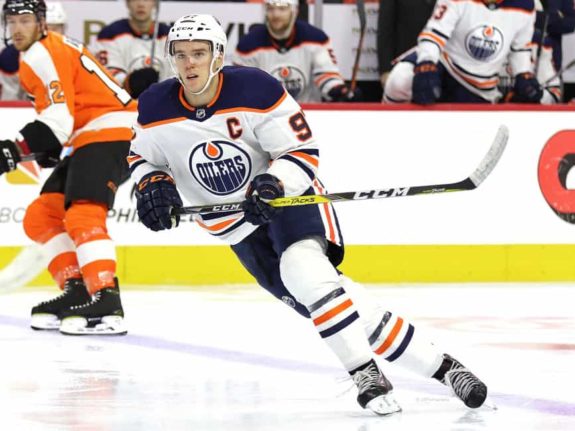 10. Steven Stamkos
Stamkos is one of the best natural goal scorers in the league. He has the uncanny ability, as many of the NHL's greatest goal scorers have, to be just as wise with the puck as without it. In the split second, he can find open ice and bury a puck wherever he chooses. His arsenal includes a potent wrist shot as well as his quintessential knee-drop one timer at the left half-boards.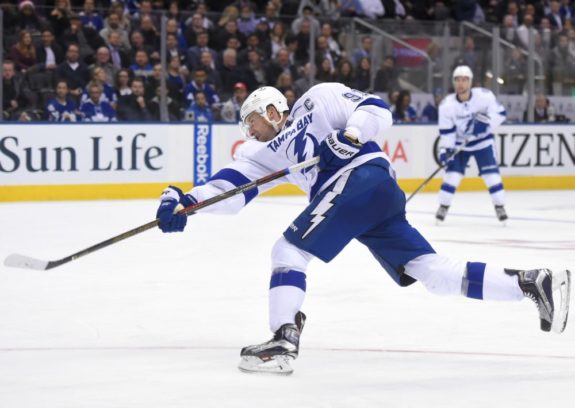 His statistics speak for themselves. Four seasons with 40-plus goals and counting, including 51 in 2009-10 and a spectacular 60 in 2011-12 (winning the Maurice 'Rocket' Richard Trophy those two years). His numbers would be even higher if not for significant time lost due to injuries.
While Stamkos brings fans to their feet, he strikes fear into opposing goaltenders. At 28-years old, the center still has a lot of hockey in front of him.
9. Patrick Kane
Kane's stickhandling and balance are so good that he kind of skates around opponents. His accuracy is precise and calculating, almost surgical. He has the fifth most goals in the last four years and the fourth most in the last three years.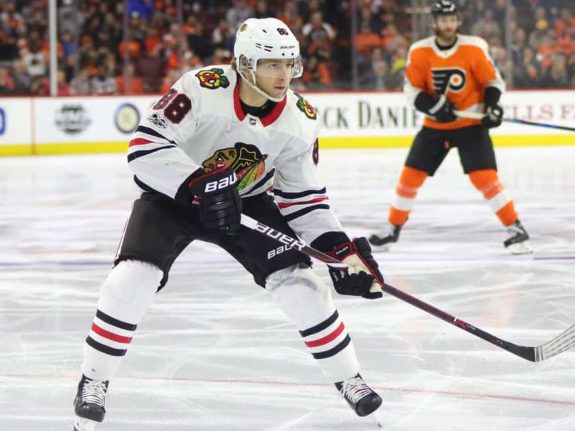 In 2016, Kane recorded a hat trick of sorts when it came to season-end awards. First, with 106 points (46 goals, 60 assists), he became the first United States-born player to win the Art Ross Trophy as NHL scoring leader. In games when he scored at least one point, the Blackhawks were a dazzling 45-12-7. He crafted a particularly remarkable binge by earning at least one point in 26 consecutive games, the longest streak in the NHL since Mats Sundin of the Quebec Nordiques had a point in 30 straight in 1992-93. Second, he won the Hart Trophy in a landslide vote. Third, he won the Ted Lindsay Award, given to the League's most outstanding player as determined by the NHL Players' Association.
8. Patrik Laine
It's hard to believe that Laine is only in his second year in the NHL. The 19-year-old winger was drafted second overall in 2016 by the Winnipeg Jets. He's been an electric goal scorer since entering the league. His shot is lethal, especially on the power play, where he has a little bit more time and space to set up.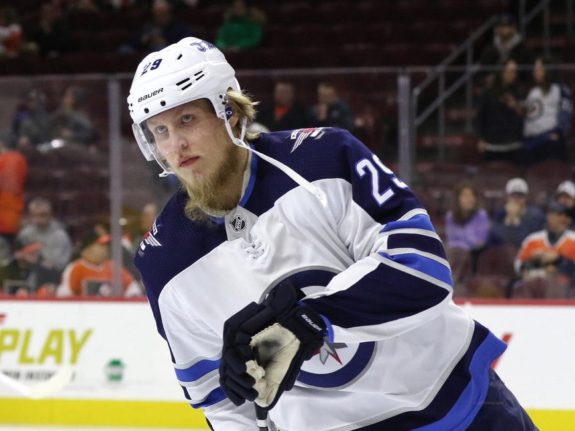 Laine, a right shot, can score from anywhere. That said, he loves to drift into the left circle of the ice, creating an angle for his teammates to set him up for his patented one-timer. The positioning is very similar to Alex Ovechkin and Steven Stamkos. Going into last night, he had netted 16 in the last 12 games.
7. Sidney Crosby
With shelves of hardware and his name engraved on the Stanley Cup three times, Crosby is arguably the best professional hockey player in modern history. He's a terrific passer with incredible puck control but also has a great shot.
Crosby was the league's top sniper in its accuracy shooting competition at this year's All-Star game. He nailed four targets in 10.730, beating Toronto Maple Leafs forward Auston Matthews who held the second-best time at 12.280.
Sidney Crosby coming in at an amazing 10.730 time in the Accuracy Shooting. #NHlAllStar pic.twitter.com/prgATFG8ew

— Sportsnet (@Sportsnet) January 29, 2017
The center from Cole Harbour, Nova Scotia, averages nearly a half a goal a game for his 13-year career. His highest total came in 2009-10 with 51 goals, followed by last season's 44-goal campaign. He hit the 30-goal mark in eight seasons and has averaged nearly six game-winning goals per season.
According to goaltender Jonathan Quick, Crosby has, "the best backhand shot in the league. I think it might've been my first or second year as a pro, and he scored on me from like the hash mark on the wall. Not with a forehand. With a backhand … that beat me far corner. That's pretty much unheard of. You should stop that 100 out of 100, but he got it off so quick and the puck came in so hot that I didn't even know it was in the net until his hands were in the air. It was ridiculous."
"Crosby just does everything so well. When you're in the locker room before a game, you look at the two or three stars on the other team and you try to figure out how to make them play to their weaknesses. You point to a name on the whiteboard and say, "Alright, he's not good at X, so let's force him to do it as much as possible," said Quick. "There's not a single part of Crosby's game that we can take advantage of. He's simply an all-around unbelievable hockey player."
6. Auston Matthews
Matthews' dominant 40-goal season last year set a Maple Leafs' rookie record. The kid is extremely talented. He'll notch a goal with a redirection in front of the net, a sleek drag and pull or by launching a laser from the faceoff circle.
His instincts are natural. His shot is both deceptive and accurate. And his skill level is apparent every time he takes the ice, allowing him to stickhandle and keep all 360 degrees around him in play. "He'll use the back of the wall, he'll use his feet, he'll put it in areas and block a guy's stick. He's very talented that way, and he's able to use his range all around him," said teammate Connor Carrick. "And then when you have his size, it's hard to reach around and try to poke that puck free."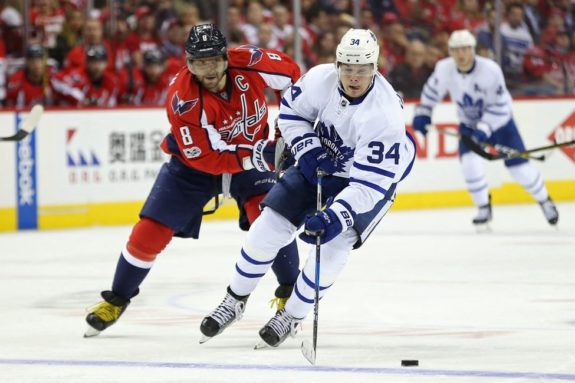 Matthews has worked extensively with skills coach Darryl Belfry the last few years, to re-tool his shot and add to his versatility. He's also worked on his ability to shoot off either foot or in stride. According to teammate Matt Martin, Matthews never shoots the same way twice.
"He can really shoot from any angle in any position. It's hard for goalies to know what he's going to do with the puck, because he's such a good playmaker too that you can't just play his shot. He never really commits to just shooting. He leaves himself options, and when he does shoot it, it's pretty accurate."
5. Vladimir Tarasenko
With 37, 40 and 39 goals the last three season, Tarasenko qualifies as an elite sniper. His 106 goals are second only to Alex Ovechkin (125) over that period.
At only 26-years old, the 2010 16th overall draft pick is now in the prime of his career. It's no wonder the St. Louis Blues inked him to an eight-year, $60 million contract. He has speed, incredible hands and is one of the league's great marksmen.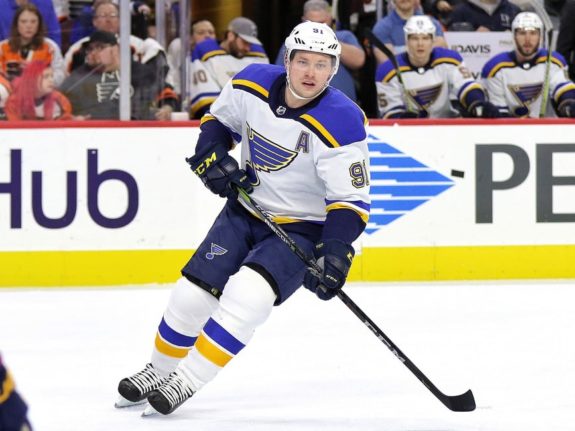 The Russian right winger has been incredibly consistent, putting up near-point-per-game totals since he joined the League. This season he's on course for his fourth-straight 35- to 40-goal total.
4.  Brad Marchand

The 5-foot-9 "L'il Ball o' Hate" has evolved into a marksman. The feisty forward often blurs the line of what's legal, but make no bones about it — he finds a way to be on the scoresheet almost every night. Marchand is tied with Patrick Kane for the most number of goals (105) scored since the start of the 2015 season.
A late third-round pick in 2006, Marchand has come a long way. He started as a fourth-liner and is now a first liner. His best assets are his speed and his shot. He has one of the fastest releases in the game.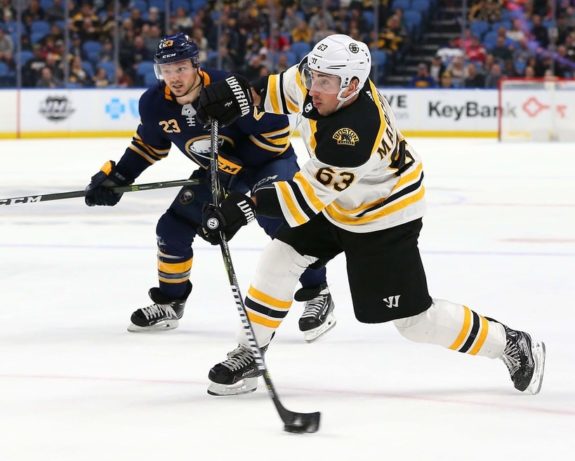 His will to win at any cost came from his father. "My dad would always push on me. He always had it and I think I got it from him," said Marchand. "I think that is just something that I knew, growing up, if I was going to be a smaller player then I had to be aggressive and I had to continue to go in the dirty areas and play against bigger guys and still play hard. It kind of carried on, and I crossed the line, sure, I did a lot when I was younger, too. But it was never addressed when I was younger and I got away with it and it slipped into my game more than it should. But I could never sit here and say that I would change, or go back, because it allowed to get me where I am — especially my first few years in the league, I had to do something to be on a team that was so deep."
Marchand's latest suspension is the fifth of his career and the eighth time he's received supplemental discipline for dangerous, needlessly dirty tactics. No other player in the NHL with his level of offensive talent has as many dings on his record. His consistently selfish, unsportsmanlike penalties prevent him from being mentioned in the company of truly respected elite players, except in lists like this.
Marchand is only the eighth Bruins player to post consecutive 30-goal seasons over the last 35 years. He joins some elite company in Adam Oates, Cam Neely, Rick Middleton, Glen Murray, Barry Pederson, Charlie Simmer and Keith Crowder.
3. Evgeni Malkin
Geno is a threat every time he takes the ice. He has superior stickhandling and puck control skills to go along with laser-like shooting accuracy. He effortlessly weaves around opponents, finding open ice and creating offense.
Malkin has been in the NHL top ten for shooting percentage each of the last three years (eighth in 2015-16, tenth in 2016-17 and ninth this year). He's a streaky sniper, often scoring in bunches at a red-hot pace. In a recent five-game stretch, he scored nine goals, shooting at 43 percent. When he's on, he's on.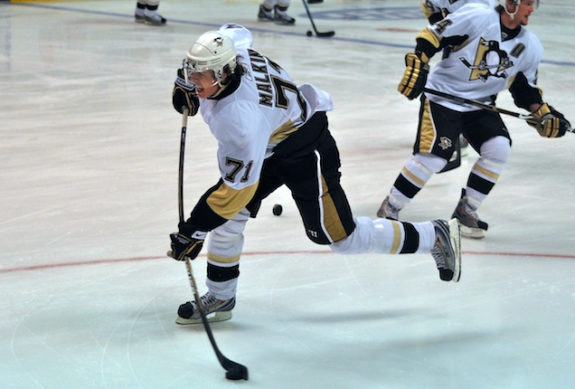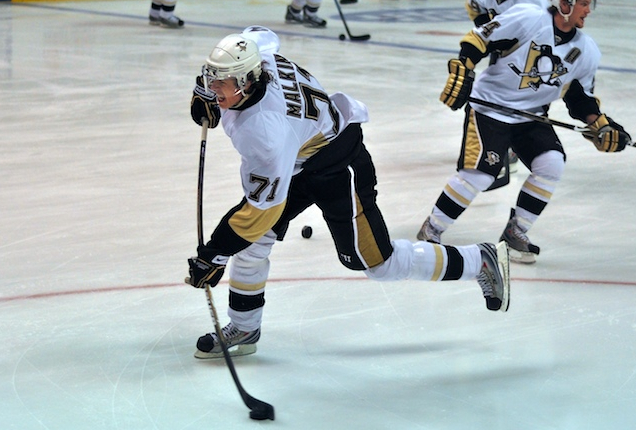 When Crosby has been out due to injury, Malkin consistently elevates his game to a level that makes up for Crosby's absence. In 117 career games without Crosby, Malkin has 66 goals and 88 assists. That's an average of 1.32 points per game, a tick up from his average of 1.15 per game with Crosby in the lineup.
He shoots the puck more (3.9 shots per game without Crosby compared to 3.4 per game with him) and, perhaps not coincidentally, the puck goes in the net more – his shooting percentage rises a full point, from 13.4 percent to 14.4 percent when Malkin plays without Crosby.
The charismatic Russian is a three-time Stanley Cups winner and a two-time Art Ross Trophy winner. He's also taken home a Calder Memorial, Conn Smythe and Hart Trophy as well as a Ted Lindsay Award. It's tough to rationalize how Malkin was left off the 100 Greatest Players in NHL history last season.
2. Nikita Kucherov
Kucherov is only just getting started. The 2011 second-round pick (58th overall) is just entering his prime years. At 24, the sniper from Moscow, Russia is one of the NHL's most dangerous offensive threats.
Kucherov's numbers have improved every year. When the Lightning missed the playoffs for the first time in his tenure with the team, his drive to make a difference multiplied exponentially. "I never want to miss the playoffs again for the rest of my life," he said. "I'd rather score 30 goals instead of 40 last year, if there was an opportunity for the team to be in the playoffs."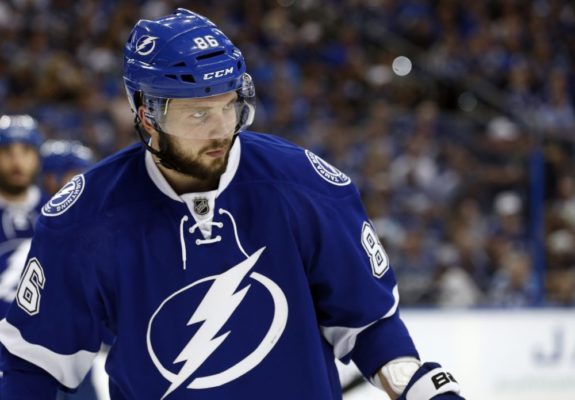 Dedicated to his craft, Kucherov had synthetic ice laid down in his two-car garage to help him build on his wicked shot and release in the summer. That's where he toils for hours in the heat refining his technique. He's a perfectionist, constantly tweaking his release and aiming to improve his accuracy.
"Not a lot of guys can shoot it like [he can]," said Steven Stamkos, Kucherov's linemate and a two-time Rocket Richard Trophy winner. "I don't even think I have that in the repertoire. He just gets it and uses the little toe-curve that he has and roofs it."
1. Alexander Ovechkin
Ovechkin has been one of the most dazzling players to watch since coming into the league in 2005. Since the 2005-06 season, no one has scored more than No. 8. The Russian superstar has a whopping seven seasons of 50 or more goals and is on pace this year for yet another. His 65 goals in 2007-08 were a record for a left wing. Today, he's still going strong, having just scored his 600th goal.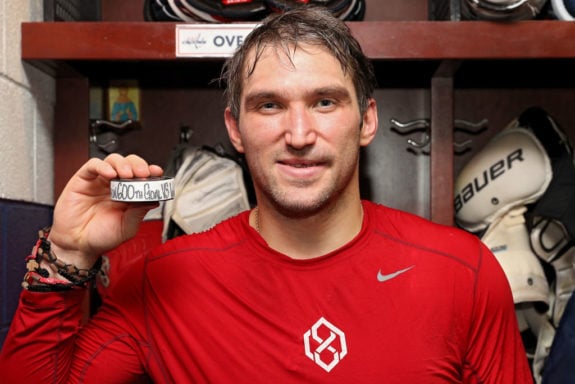 The left winger's skill set is world class and his shot is lethal. He uses a stick that has a lot of flex and a big toe curve on its blade. This combines for a high-velocity shot that goalies often refer to as 'heavy.' His quick, yet powerful and accurate release is truly a goalie's worst nightmare. It's like a cannonball.
Although the Great 8 has yet to hoist the Stanley Cup, he's a six-time winner of the Maurice 'Rocket' Richard Trophy and is without question one of the best players to ever lace up skates. He's won nearly every accolade and award-Hart Memorial, Ted Lindsay and Art Ross trophy. Ovi is the top sniper in the NHL today and one of the greatest goal scorers to every play the game. He is perhaps the only player with a realistic shot at catching Gretzky's record of 894 goals before he retires.
Jeff has been covering the NHL for over a decade for various sites. He's been with The Hockey Writers as a lead Sabres writer three years, while also writing a satire column called "Off the Crossbar."