At the beginning of the season, no one realistically thought Alexei Emelin was a top-pair defender when he was slotted alongside Shea Weber. Now, with the Montreal Canadiens struggling, the Weber-Emelin experiment as the No. 1 duo has finally run its course and it's time for new head coach Claude Julien to break them up.
Throughout their roster, the Canadiens have a severe lack of depth. It's understandable why the Habs feel the need to put Emelin with Weber; however, it can't go on any longer. It's clear that Weber is in dire need of a puck-moving partner to offset his skills.
The Habs are doing a disservice to Weber and the rest of the team by having him hampered by Emelin's poor play. Whether it's an internal or external replacement, he needs a new partner at the front of the Canadiens lineup. Let's take a look at what the Canadiens can do to solve that problem.
Internal Solutions
The Canadiens lack of depth isn't just clear with their forward group, it also applies to their group of defensemen. It starts at the top with a hole in the No. 2 slot that is being filled by Emelin. If the Canadiens truly want to compete, Emelin can't be the No. 2 guy heading into the playoffs.
At some point, preferably soon, the Habs have to find a new partner for Shea Weber. The Alexei Emelin thing has run its course.

— Аrpon Basu (@ArponBasu) February 19, 2017

When Julien arrived last week, he said he had his ears open and was relying on his assistants to give him information regarding line combinations and pairings. Well Claude, time to shut them out because the lines and pairings up to this point haven't worked and are weighing down star players like Weber.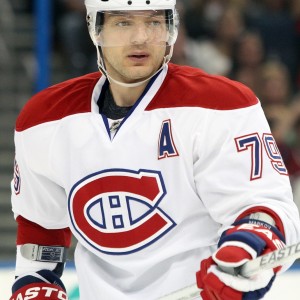 So I'm going to give Julien a few internal suggestions. The first partner on the list for Weber should be Andrei Markov. If the excuse not to have a Weber-Markov pairing is because the veteran will be tired come playoffs, then I need a better answer. He's had time off with an injury and played fewer minutes on average this year than he has in a long time. More importantly, Weber desperately needs a partner that can move the puck out of the zone.
The other potential solution on the roster is none other than Nathan Beaulieu. It's not the popular decision but he's a young player that's struggled and Weber could help turn his game around. He'd be facing stiffer competition than he is now but putting him with an experienced and stable partner could do him good for his development and would also do Weber good when it comes to defensive-zone breakouts.
Trade Possibilities
Helping out the defense core via trade is also something Marc Bergevin should consider. With the National Hockey League trade deadline coming up on Wednesday, March 1, he's entering crunch time if he chooses to go this route. There are only so many assets that the Canadiens have at their disposal to trade to fill their various roster holes and top-end defenseman comes after depth at both center and wing.
However, if the Canadiens do dip into the defenders market, there are a few players they should target. The obvious guy here is St. Louis Blues defenseman and pending UFA Kevin Shattenkirk. The Blues want an extraordinary return in a first-round pick, young defenseman and a top prospect. That's a ton considering with that kind of an investment, you would also have to sign him to a long-term, big-money deal after the season. For these reasons, unless the price goes down considerably, I don't think this is a realistic option for Bergevin and the Habs.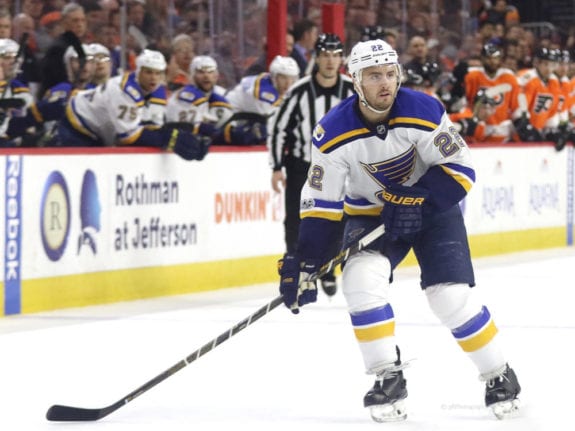 A more reasonable option for Bergevin could have been Michael Stone from the Arizona Coyotes until he was traded to the Calgary Flames. So in spite of this, a target the Canadiens could pursue is Dmitry Kulikov of the Buffalo Sabres. He provides a bit more offense than Stone and could go for even less than the third and conditional fifth round picks that he went for. Another bonus is that he's a pending UFA, so there isn't a long-term commitment.
While both players might be enticing to Bergevin, the Canadiens might be forced to use their trade assets on their forward group, which would leave them out of the defense market at the deadline.
My Prediction
Any Canadiens media member will tell you it's difficult to gauge what Bergevin is thinking of when it comes to trade, but I'm going to give my prediction anyways. I think the Canadiens will fix this problem internally.
The bigger need is at center and wing so I'm predicting they're going to make a splash there, which would leave out the acquisition of a high-value defenseman. I do think that Julien will end the relationship of Weber-Emelin within his first 10 games as the coach and will give Markov a shot on the top pair, but that's just a gut feeling.
Whatever happens between now and the NHL trade deadline, the Weber-Emelin trial should end, for both the good of Weber and the Canadiens.
Nick Guido is a Montreal Canadiens Contributor for The Hockey Writers. You can Follow him on Twitter @nickguidoTHW for his articles, opinions and general Habs talk.