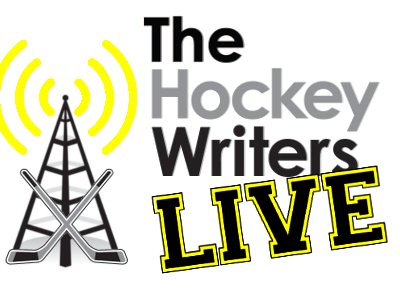 It really is the season for fantasy hockey playoffs. Most leagues start this week with the rest taking place next week. For the next three plus weeks (or less if you get eliminated), it will be a ride unlike any other. I highly recommend this fantasy hockey article for strategy. It perfectly describes what most are going through at this moment.
If you look on my Twitter page, there will be a lot more in the way of irritated and hectic fantasy hockey owners. This is just the time of year and for those who are interested in having their questions answered in a little more extended form, we have the new show "Fantasy Hockey X". It is simply a show that takes a conversational look at the fantasy hockey issues of the day. This really is a fun listen and yet you come out learning a little more than you thought.
Let's head into the nuts and bolts of the league really quickly. Shall we?
THW Live Fantasy Hockey League
This has been one of the strangest years in fantasy in a long time. That is not just because it is an Olympic year but because of injuries, unexpected booms and busts, etc. Our 16 team league has also been one of the most competitive leagues I have been in this year. The top six teams are truly the best six. There are no flukes and there are no lucky breaks. That being said, even the teams just below the playoff cut have fought until the bitter end.
Here are the records by seed currently. The top six themselves are pretty much in the playoffs with only the six slot having any kind of slight worry at all.
League Standings:
Reborn Sabres (120-63-27) — Brian Sanborn*
Polish Express (116-68-26) — Rachel Cena*
NHL On The Ice (112-68-30) — Bryan Yates*
Team Matiash (111-72-27) — Victoria Matiash*
Jersey Devils (119-71-20) — Chris Wassel
RW Pennucci (111-75-24) — Dan Pennucci
* = Division Leader
Matthew Speck's team is about the only one that could potentially make the playoffs and he is in the seven slot but 7.5 games out of sixth. The irony is that Dan Pennucci plays Mr. Speck this week. After that, everything else is a question of who wins by a little more.
It looks like Pennucci could slide into the fourth spot if they pick up two games in the standings. That is the only division really left for grabs as the Jersey Devils are 4.5 games out of first overall and in the division but that does not look likely based on the match-up.
Bracketology And Final Thoughts
WINNER'S BRACKET
ROUND 1 (MAR 24 – 30)
ROUND 2 (MAR 31 – APR 6)
ROUND 3 (APR 7 – 13)

TOT
TBD
–
TBD
–
Full Box Score

TOT
TBD
–
TBD
–
Full Box Score

TOT
TBD
–
TBD
–
Full Box Score
Again these projections are based on everything staying "status quo". I can tell you this. There are no clear cut favorites in this league as each team has its weaknesses and flaws. This will be one that could go right down to the last weekend to determine a champion. Who will it be? Find out my picks to advance in each round….starting next week.