The 2010 NHL Draft class is one of the better ones in recent memory. The class has yielded eight All-Stars and the most American-born players in NHL history with 11, breaking previous records set in 2006 and 2007. In a rare feat, every player from that first round can claim to have played in at least one NHL game during their career.
But if you could go back in time and re-draft the first round, several teams would want do-overs. So that got us to thinking; what if the staff at THW put on their GM caps and re-drafted the entire first round several years later?
We compiled a list of contributors across the league and assigned one writer to act as the general manager of an NHL franchise.
THW'S 2010 NHL RE-DRAFT – TOP 10

#
TEAM
ORIGINAL PICK
RE-DRAFTED PICK
1
Edmonton
L T. Hall

(▼ 3rd)

R V. Tarasenko 

(▲ 16th)

2
Boston (TOR)
C T. Seguin

(–)

C T. Seguin

(–)

3
Florida
D E. Gudbranson

(▼ 12th)

L T. Hall

(▼ 3rd)

4
Columbus
C R. Johansen

(▼ 6th)

C J. Skinner 

(▲ 4th)

5
NY Islanders
L N. Niederreiter 

(▼ 15th)

D J. Faulk 

(▲ 37th)

6
Tampa Bay
R B. Connolly 

(▼NA)

C R. Johansen

(▼ 4th)

7
Carolina
C J. Skinner 

(▲ 4th)

 C B. Nelson 

(▲ 30th)

8
Atlanta (WPG)
C A. Burmistrov 

(▼NA)

 D C. Fowler 

(▲ 12th)

9
Minnesota
C M. Granlund 

(–)

C M. Granlund

 (–)

10
NY Rangers
D D. McIlrath 

(▼NA)

C E. Kuznetsov 

(▲ 26th)
The surprises started early with Vladimir Tarasenko going first overall to the Edmonton Oilers. The original first pick, Taylor Hall, fell to the Florida Panthers who selected third. Following that the big risers were John Klingberg (131st to 11th), Mark Stone (178th to 13th), and Brendan Gallagher (147th to 17th) all showing how much of a crapshoot the draft is.
We also continued to see several players fall out of the first round completely. It started with Brett Connolly (6th) and continued with Alexander Burmistrov (8th), Jack Campbell (11th), Brandon Gormley (13th), Derek Forbort (15th) and Joey Hishon (17th) to name a few.
THW'S 2010 NHL RE-DRAFT: #11-20

#
TEAM
ORIGINAL PICK
RE-DRAFTED PICK

11

Dallas

G J. Campbell

(▼NA)

D J. Klingberg

(▲ 131st)

12

Anaheim

D C. Fowler

(▲ 8th)

D E. Gudbranson

(▼ 3rd)

13

Arizona (CGY)

D B. Gormley

(▼NA)

R M. Stone

(▲ 178th)

14

St. Louis

C J. Schwartz

(–)

C J. Schwartz

(–)

15

Los Angeles (BOS)

D D. Forbort

(▼NA)

L N. Niederreiter

(▼ 5th)

16

St. Louis (OTT)

R V. Tarasenko

(▲ 1st)

R C. Coyle

(▲ 28th)

17

Colorado

C J. Hishon

(▼NA)

R B. Gallagher

(▲ 147th)

18

Nashville

R A. Watson

(▼NA)

C K. Hayes

(▲ 24th)

19

Florida (LAK)

C N. Bjugstad

(▼23rd)

D R. Gudas

(▲ 66th)

20

Pittsburgh

R B. Bennett

(▼NA)

L Bryan Rust

(▲ 80th)
This is Part III of the re-draft series. You can find Part I with picks #1-10 here, and Part II (#11-20) of this re-draft series here.
Without adieu, here's how the staff at THW would draft if we could go back in time knowing what we know now:
21. Detroit Red Wings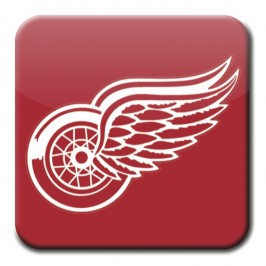 Re-Draft: G Frederik Andersen (▲ 187th)
Original: C Riley Sheahan (▼28th)
Analysis: At the time the Red Wings were looking for a young netminder to eventually compete with incumbent Jimmy Howard. The Wings had the right idea but took the wrong man. Andersen tops Mrazek (who was selected by the Red Wings 141st overall) in every statistical category.
As the Red Wings stare a rebuild in the face, ideally they'd have a goaltender they can rely on not just to make the occasional remarkable save, but also confidently stop routine shots, something Mrazek has struggled to do in each of the past two seasons, evidenced by his .901 save percentage in 2016-17.
In 144 career games played, Mrazek has a 64-51-17 record with 10 shutouts, a 2.56 GAA and a .913 save percentage. Andersen, in contrast, has an 110-42-26 record in 191 games played with 10 shutouts, a 2.46 GAA and a .918 save percentage.
Contributor: Rich McGowan
22. Montreal Canadiens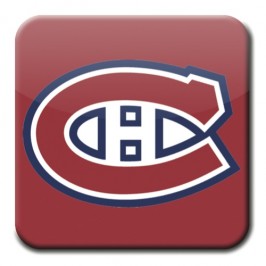 Re-Draft: C Tyler Toffoli (▲ 47th)
Original: D Jarred Tinordi (▼NA)
Analysis: At the 2010 Entry Draft, the Habs selected big defenseman Jarred Tinordi whom they thought would be a pillar of the future. Ultimately, the former London Knight fizzled out, was traded away and no longer plays in the National Hockey League.
Now with Toffoli in the fold, the Canadiens add a legitimate scoring forward, which is something they desperately need. They also need a scoring center, which Toffoli is.
Coming out of Junior, the Habs would have groomed him as their center of the future. He plays the wing now in Los Angeles because of their lineup structure, but there's no doubt in Montreal he would have been relied on in the middle. Imagine his 84 goals and 91 assists between Max Pacioretty and Alexander Radulov?
Contributor: Nick Guido
23. Buffalo Sabres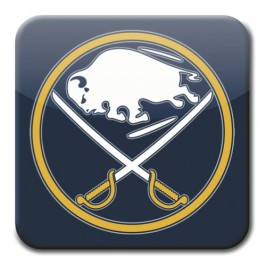 Re-Draft: C Nick Bjugstad  (▼19th)
Original: D Mark Pysyk  (▼NA)
Analysis: With the 23rd overall pick in the 2010 NHL Re-Draft, the Buffalo Sabres select forward Nick Bjugstad from Blaine High School in Minnesota.
He dropped a little in the re-draft and understandably so. His production really hasn't jumped off the map but his 30-40 points a season would help fill out the Buffalo Sabres' third line. Hard to think this pick wouldn't be a slam dunk for the Sabres.
In 280 games, Bjugstad has amassed 130 points (63 goals, 67 assists).
Contributor: Ryan Wolfe
24. Chicago Blackhawks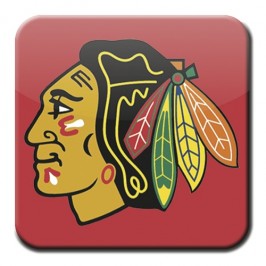 Re-Draft: LW Jason Zucker (▲ 59th)
Original: RW Kevin Hayes (▲ 18th)
Analysis: As a natural left winger, Zucker will be a nice addition to complement Jonathan Toews on the Blackhawks' top line. Though he's seen up-and-down play throughout his brief career, it's clear that Zucker possesses an immense talent that, if properly tapped into, can result in a very productive NHL career.
His straight-line speed is impossible to ignore and his ability to find the back of the net has been on full display in his three seasons in the league. In 248 games, Zucker has scored 64 goals and 108 points in 248 games, making him the 14th-highest goal scorer of his class.
Additional speed and goal scoring would have been helpful in the first round against the Nashville Predators, and if given the chance, the Blackhawks would take Zucker in a heartbeat given his skill set, position and the team's needs.
Contributor: Brandon Share-Cohen
25. Florida Panthers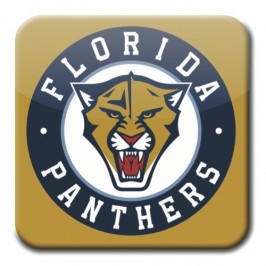 Re-Draft: C Ryan Spooner (▲ 45th)
Original: LW Quinton Howden (▼ NA)
Analysis: Spooner's career high is 49 points, a feat achieved playing so far down the Boston lineup that Pierre McGuire didn't even know where he played in Junior. Spooner is a silky-smooth, slippery center with the ability to run a team's offense, but he is also a threat to do it all himself.
He would slot nicely into Florida's platoon-like forward corps. The thought of Spooner's talent being used to set up emerging Panthers snipers like Jonathan Marchessault and Reilly Smith, rather than the Bruins' third-liners, is reason enough to warrant this selection.
Contributor: Peter Ferrell
26. Washington Capitals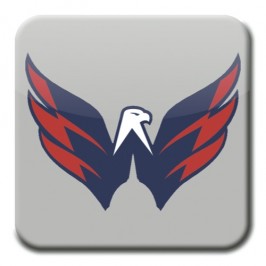 Re-Draft: C Calle Jarnkrok  (▲ 51st)
Original: C Evgeny Kuznetsov  (▲ 10th)
Analysis: Retrospect can be brutal. Originally, the Washington Capitals were able to select Evgeny Kuznetsov with the 26th pick in 2010 NHL Entry Draft.
The young Russian center has developed into a legitimate offensive threat and the ideal second line center behind Nicklas Backstrom. But with Kuznetsov going 10th overall in the THW Redraft, the next best player available for the Capitals is Calle Jarnkrok.
In Nashville, Jarnkrok has developed into a fantastic, two-way third line center for the Predators. Having him in the organization would have negated the need to acquire Lars Eller to fill a similar role. Instead, the Capitals could have completed a deal for a second line center to fill the role that Kuznetsov currently holds.
Contributor: Tony Wolak
27. Arizona Coyotes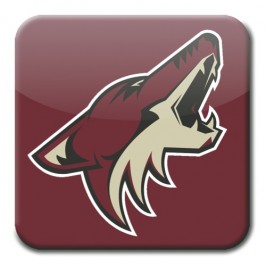 Re-Draft: G Phillip Grubauer (▼ 112th)
Original: G Mark Visentin (▼ NA)
Analysis: Mark Visentin struggled with injuries during his time in Arizona and started only one NHL game for the franchise before moving on. The Coyotes were able to find an NHL-caliber goaltender later in the 2010 draft in Louis Domingue, but he's been inconsistent during his brief NHL career.
In Grubauer, the Coyotes get one of the NHL's better goalie prospects; the young German has a career save percentage of .922 and has emerged as a solid backup option in Washington behind Braden Holtby.
In Arizona, Grubauer likely would still be in a backup role behind incumbent starter Mike Smith, but he'd give the team a bright future at the position.
Contributor: Louis Pannone
28. San Jose Sharks
Re-Draft: C Riley Sheahan (▼ 21st)
Original: RW Charlie Coyle (▲ 16th)
Analysis: With the 28th pick, the Sharks are happy to have, for one year, Riley Sheahan. Since the Minnesota Wild like big-bodied power forwards, a year from now, we're gonna package him (and not Charlie Coyle, who was the Sharks' original pick in this spot) with Devin Setoguchi and get Brent Burns in return. Sharks consider this a very successful draft.
Contributor: Zeke
29. Anaheim Ducks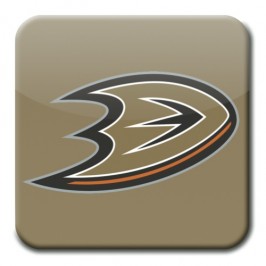 Re-Draft: RW Jesper Fast (▲ 157th)
Original: RW Emerson Etem (▼ NA)
Analysis: Originally the Ducks selected Emerson Etem, who has yet to emerge from the AHL. Fast meanwhile has played with the Rangers for the past three years, scoring 30 points during the 2015-16 season.
Though he fell to 21 points this season, due to missing a couple weeks with an upper-body injury, Fast has a lot of potential. When he was trying to make his way up to the Rangers' lineup, coach Alain Vigneault called him one of the most consistent players throughout training camp. He is a speedy, versatile player that would slot into Ducks line.
Contributor: Hannah Bonnie
30. New York Islanders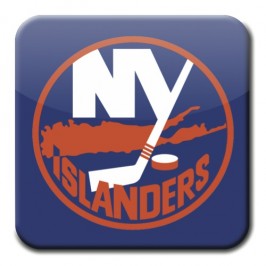 Re-Draft: G Petr Mrazek (▲ 141st)
Original: C Brock Nelson (▲ 7th)
Analysis: Back in 2010 the Islanders did not have a goalie of the future in the system and were trying to get by at the NHL level with an end-of-the-line Dwayne Roloson, worse-than-that Rick DiPietro, and journeyman Al Montoya.
The following season, the Isles brought in veteran Evgeni Nabokov who stabilized the position for three years and would have provided Mrazek time to grow, first in Junior, then in the AHL, and finally as a backup to Nabokov, before taking over as the club's No. 1 in 2014-15.
Cerny is a believer in Mrazek, who proved himself with the Red Wings in 2015-16 before stumbling this season. Also, there would have been no Halak/Greiss/Berube three-headed goalie for the Isles the past couple of years with Mrazek set as the young No. 1.
Contributor: Jim Cerny
THW'S 2010 NHL RE-DRAFT

#

TEAM

ORIGINAL PICK

RE-DRAFTED PICK

1
Edmonton
L T. Hall

(▼ 3rd)

R V. Tarasenko

 (▲ 16th)

2
Boston (TOR)
C T. Seguin

(–)

C T. Seguin

(–)

3
Florida
D E. Gudbranson

(▼ 12th)

L T. Hall

(▼ 3rd)

4
Columbus
C R. Johansen

(▼ 6th)

C J. Skinner 

(▲ 4th)

5
NY Islanders
L N. Niederreiter 

(▼ 15th)

D J. Faulk 

(▲ 37th)

6
Tampa Bay
R B. Connolly 

(▼NA)

C R. Johansen

(▼ 4th)

7
Carolina
C J. Skinner 

(▲ 4th)

 C B. Nelson 

(▲ 30th)

8
Atlanta (WPG)
C A. Burmistrov 

(▼NA)

 D C. Fowler 

(▲ 12th)

9
Minnesota
C M. Granlund 

(–)

C M. Granlund 

(–)

10
NY Rangers
D D. McIlrath 

(▼NA)

C E. Kuznetsov 

(▲ 26th)

11
Dallas
G J. Campbell 

(▼NA)

 D J. Klingberg 

(▲ 131st)

12
Anaheim
D C. Fowler

(▲ 8th)

 D E. Gudbranson

(▼ 3rd)

13
Arizona (CGY)
D B. Gormley 

(▼ NA)

 R M. Stone 

(▲ 178th)

14
St. Louis
C J. Schwartz 

(–)

 C J. Schwartz 

(–)

15
Los Angeles (BOS)
D D. Forbort

(▼ NA)

 L N. Niederreiter 

(▼ 5th)

16
St. Louis (OTT)
R V. Tarasenko

 (▲ 1st)

 R C. Coyle 

(▲ 28th)

17
Colorado
C J. Hishon 

(▼ NA)

 R B. Gallagher 

(▲ 147th)

18
Nashville
R A. Watson 

(▼ NA)

 C K. Hayes 

(▲ 24th)

19
Florida (LAK)
C N. Bjugstad 

(▼ 23rd)

 D R. Gudas 

(▲ 66th)

20
Pittsburgh
R B. Bennett

 (▼ NA)

 L B. Rust 

(▲ 80th)

21
Detroit
C R. Sheahan 

(▼28th)

 G F. Andersen 

(▲ 187th)

22
Montreal (ARZ)
D J. Tinordi 

(▼ NA)

 C T. Toffoli 

(▲ 47th)

23
Buffalo
D M. Pysyk 

(▼ NA)

 C N. Bjugstad 

(▼ 19th)

24
Chicago (NJD)
R K. Hayes

 (▲ 18th)

 L J. Zucker

 (▲ 59th)

25
Florida (VAN)
L Q. Howden

(▼ NA)

 C R. Spooner 

(▲ 45th)

26
Washington
C E. Kuznetsov 

(▲ 10th)

 C C. Jarnkrok 

(▲ 51st)

27
Arizona (MTL)
G M. Visentin 

(▼ NA)

 G P. Grubauer

(▲ 112th)

28
San Jose
R C. Coyle 

(▲ 16th)

 C R. Sheahan 

(▼21st)

29
Anaheim (PHI)
R E. Etem

(▼ NA)

 R J. Fast 

(▲ 157th)

30
NY Islanders (CHI)
C B. Nelson 

(▲ 7th)

 G P Mrazek 

(▲ 141st)