The 2010 NHL Draft class is one of the better draft classes in recent memory. Over the past several years, the class yielded eight All-Star's and the most American -born players in NHL history with 11, breaking previous records set in both 2006 and 2007. In a rare feat, every player from that first round can claim to have played in at least one NHL game during their career.
But if you could go back in time and re-draft the first round, several teams would want do-overs. So that got us to thinking; what if the staff at THW put on their GM caps and re-drafted the entire first round several years later?
We compiled a list of contributors across the league and assigned one writer to act as the general manager of an NHL franchise. Some THW contributors-turned-general managers, had a busy weekend making multiple picks. We're back with Part II of this re-draft series. You can find Part I with picks #1-10 here. Part III of this re-draft series will be posted tomorrow.
Without further adieu, here's how the staff at THW would do the draft if we could go back in time knowing what we know now:
THW'S 2010 NHL RE-DRAFT – TOP 10

#

TEAM

ORIGINAL PICK

RE-DRAFTED PICK

1
Edmonton
L T. Hall

(▼ 3rd)

R V. Tarasenko

 (▲ 16th)

2
Boston (TOR)
C T. Seguin

(–)

C T. Seguin

(–)

3
Florida
D E. Gudbranson

(▼ 12th)

L T. Hall

(▼ 3rd)

4
Columbus
C R. Johansen

(▼ 6th)

C J. Skinner 

(▲ 4th)

5
NY Islanders
L N. Niederreiter 

(▼ 15th)

D J. Faulk 

(▲ 37th)

6
Tampa Bay
R B. Connolly 

(▼NA)

C R. Johansen

(▼ 4th)

7
Carolina
C J. Skinner 

(▲ 4th)

 C B. Nelson 

(▲ 30th)

8
Atlanta (WPG)
C A. Burmistrov 

(▼NA)

 D C. Fowler 

(▲ 12th)

9
Minnesota
C M. Granlund 

(–)

C M. Granlund 

(–)

10
NY Rangers
D D. McIlrath 

(▼NA)

C E. Kuznetsov 

(▲ 26th)
11th – Dallas Stars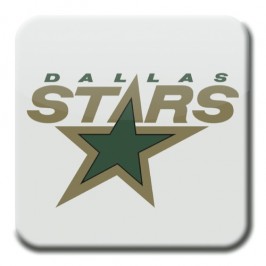 Re-Draft: D John Klingberg (▲ From 131st)
Original: G Jack Campbell (▼ NA)
Analysis: With the 11th pick of the 2010 NHL Redraft, the Dallas Stars select their original fifth-round pick, defenseman John Klingberg.
Though the smooth-skating Swede's occasional on-ice mistakes, miscues, and bad decisions drive us to distraction at times, he makes up for it with an offensive flair not seen in Dallas since the great Sergei Zubov.
Without veteran Alex Goligoski by his side, Klingberg took a step back in 2016-17, yet still finished with 13 goals and 36 assists. Now paired with the smart and sturdy Esa Lindell, Klingberg should benefit from new head coach Ken Hitchcock's defense-friendly system.
Within the next couple of years, we fully expect "Klinger" to earn a reputation as one of the most offensively gifted and dangerous defensemen in the NHL.
Contributor: Matt Pryor
12th – Anaheim Ducks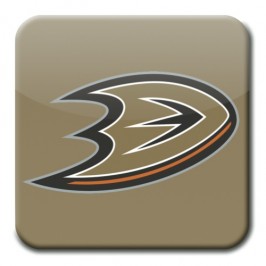 Re-Draft: D Erik Gudbranson (▼ From 3rd)
Original: D Cam Fowler (▲ To 8th)
Analysis: During the offseason, the Ducks traded Chris Pronger and lost Francois Beauchemin to free agency, leaving their defense weak and filled with unproven young defensemen.
He has been criticized for his lack of offensive prowess, a defensemen's primary job isn't scoring points. Gudbranson is a big, physical player, which would fit in nicely with the Ducks, and plays hard minutes.
In Florida, he was often paired with Willie Mitchell, and a majority of his zone starts were in the defensive zone, which may be the reason he has also been criticized for poor possession numbers and shot suppression
When looking solely at analytics, Gudbranson doesn't look great. But his toughness and developing leadership abilities would thrive in Anaheim. Pair him with an experienced, puck-moving defenceman, and that's where Gudbranson would find his footing.
Contributor: Hannah Bonnie
13th – Arizona Coyotes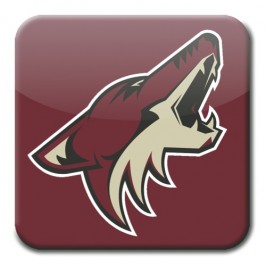 Re-Draft: RW Mark Stone (▲ From 178th)
Original: D Brandon Gormley (▼ NA)
Analysis: Although Stone wouldn't have helped to fill Arizona's team need on the blue line, he would have significantly improved a sputtering Coyotes offense that has averaged just 2.29 goals per game over the last three seasons combined.
Stone has scored 64, 61, and 54 points in Ottawa during his first three full NHL seasons and likely would have been able to put up similar numbers in Arizona alongside Oliver Ekman-Larsson, Shane Doan, and Max Domi.
Stone has also emerged as one of the league's best defensive forwards; he's led the league in takeaways in each of his three NHL seasons and likely would have been able to help shore up Arizona's porous defense had he been selected by the team in 2010.
Contributor: Louis Pannone
14th – St. Louis Blues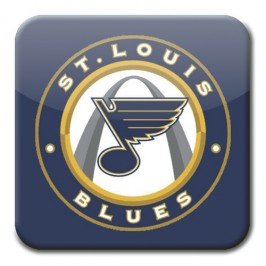 Re-Draft: C Jaden Schwartz (– Same)
Original: C Jaden Schwartz (– Same)
Analysis: With the 14th overall pick in the 2010 NHL Redraft the St. Louis Blues select: Jaden Schwartz of the Tri-City Storm (USHL).
While we currently have a young nucleus of forwards at the NHL level, we believe that Schwartz is too good of a talent to pass up. We hope that in a few short years Schwartz can join the likes of our other young, up and coming forwards.
With Alex Steen, David Backes, Patrik Berglund and T.J. Oshie we feel that Schwartz could be an added piece to make our team one of the deepest in the NHL.
The Blues did draft Schwartz at 14 in 2010 so nothing new here, but the right pick in my eyes.
Contributor: Nick Olson
15th – Los Angeles Kings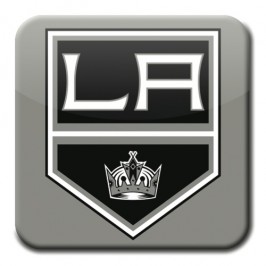 Re-Draft: RW Nino Niederreiter (▼ From 5th)
Original: D Derek Forbort (▼ NA)
Analysis: With the 15th overall pick of the 2010 NHL Re-draft, the Los Angeles Kings select Nino Niederreiter of the Portland Winterhawks (WHL).
Aside from having perhaps the best name in the NHL, Niederreiter showed this past season that he could be a legitimate top-six winger on a contending team. He moved up the depth chart after spending most of the 2015-16 season on the third line and took advantage of it. He'd score 25 goals and 32 assists this past season.
He also happens to embody the physical, defensively responsible game that the Kings play, and he would eventually be a great fit as a left wing on one of their top two lines.
Contributor: Chris Gere
THW'S 2010 NHL RE-DRAFT: #11-15

#

TEAM

ORIGINAL PICK

RE-DRAFTED PICK

11
Dallas
G J. Campbell 

(▼NA)

 D J. Klingberg 

(▲ 131st)

12
Anaheim
D C. Fowler

(▲ 8th)

 D E. Gudbranson

(▼ 3rd)

13
Arizona (CGY)
D B. Gormley

(▼NA)

 R M. Stone 

(▲ 178th)

14
St. Louis
C J. Schwartz 

(–)

 C J. Schwartz 

(–)

15
Los Angeles (BOS)
D D. Forbort 

(▼NA) 

 L N. Niederreiter 

(▼ 5th)
16- St. Louis Blues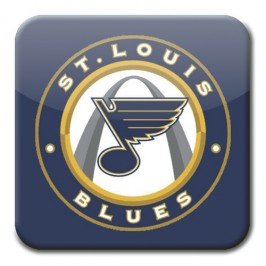 Re-Draft: RW Charlie Coyle (▲ 28th)
Original: RW Vladimir Tarasenko (▲ 1st)
Analysis: Once it was decided that we would be redrafting 2010, I knew that the Bluenotes would not be getting back their franchise scorer in Tarasenko.
At this point in the draft, the combination of size and skill with Coyle cannot be ignored. We have still not seen the full potential of Coyle in the NHL as he is continuing to develop into a good NHL player.
After scoring 30-plus points in his last four years with Minnesota and eclipsing 50 this season, going back in time and selecting Coyle seems like a good choice.
Contributor: Nick Olson
17. Colorado Avalanche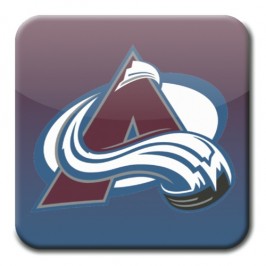 Re-Draft:  RW Brendan Gallagher (▲ 147th)
Original: C Joey Hishon (▼ NA)
Analysis: The original draft pick went towards Joey Hishon, which at the time, was an off-the-board pick and subsequently had Bob McKenzie scrambling for his notes! Hishon would prove to be an offensive wizard in
Hishon would prove to be an offensive wizard in junior and was looking like a solid gamble for the team. However, that quickly turned ugly as he was given a concussion from a dirty hit by Dylan McIlrath.
Hishon was never the same after that hit and is now playing overseas in the KHL hoping his fortunes turn around. Gallagher will provide amazing energy, grit, skill, and his much needed right-hand shot on the wing in Colorado, filling a very important spot for many years to come.
Contributor: Sebastian Hedley-Noble
18. Nashville Predators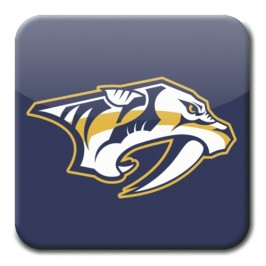 Re-Draft: C Kevin Hayes (▲ 24th)
Original: LW Austin Watson (▼ NA)
Analysis: Although Austin Watson, the Preds original first round draft pick in 2010, is now listed as left wing, he was drafted at the time as a right wing.
Nashville was hoping for a two-way player with the size and skill-set of the likes of Ryan Kesler. However, Watson is now only towing away in the 4th line.
While having a solid fourth line is key to any Cup run, we can't help but wonder what the even stronger and perhaps more skilled Kevin Hayes would look like playing with the likes of James Neal, Ryan Johannsen, or Filip Forsberg. Plus, maybe Hayes could've convinced his Boston buddy Jimmy Vesey to stay in Nashville.
Contributor: Jeff Yerger
19. Florida Panthers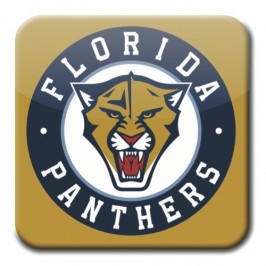 Re-Draft: D Radko Gudas (▲ 66th)
Original: C Nick Bjugstad (▼ 23rd)
Analysis: What everyone thought Erik Gudbranson was going to be, Radko Gudas is that – and more. Best known for terrorizing opposing players with his physical style of play, Gudas has developed into the solid, all-around, 2-4 defender that every team covets.
He's got a cannon of a shot that, while it doesn't often hit the net, does garner him a certain amount of respect and helps to open up ice for his teammates. Gudas is also monstrous on the possession side of the game, although that could just be because no sane individual wants to risk getting in his way.
If nothing else, opposing players will think twice before jumping on one of those pizzas Keith Yandle throws up the middle.
Contributor: Peter Ferrell
20th – Pittsburgh Penguins
Re-Draft: LW Bryan Rust (▲ 80th)
Original: RW Beau Bennett  (▼ NA)
Analysis: It's difficult to measure the ability to play in the clutch, but whatever mindset players need to succeed in Game 7, Rust has it. In two career Game 7's, he has three goals. Rust scored three of Pittsburgh's four goals in those two games, both of which were victories.
In 112 career regular season games, Rust has 20 goals and 41 points, but in 37 playoff games, he owns 11 goals and 14 points. His goals per game output nearly triple come playoff time.
His speed and work ethic at wing make him a perfect fit for Mike Sullivan's system. The Penguins are excited to see what Rust will do alongside the wing of Sidney Crosby and Evgeni Malkin for years to come.
Contributor: Dave Holcomb
THW'S 2010 NHL RE-DRAFT: #1-20

#

TEAM

ORIGINAL PICK

RE-DRAFTED PICK

1
Edmonton
L T. Hall

(▼ 3rd)

R V. Tarasenko 

(▲ 16th)

2
Boston (TOR)
C T. Seguin

(–)

C T. Seguin

(–)

3
Florida
D E. Gudbranson

(▼ 12th)

L T. Hall

(▼ 3rd)

4
Columbus
C R. Johansen

(▼ 6th)

C J. Skinner 

(▲ 4th)

5
NY Islanders
L N. Niederreiter 

(▼ 15th)

D J. Faulk 

(▲ 37th)

6
Tampa Bay
R B. Connolly 

(▼NA)

C R. Johansen

(▼ 4th)

7
Carolina
C J. Skinner 

(▲ 4th)

C B. Nelson 

(▲ 30th)

8
Atlanta (WPG)
C A. Burmistrov 

(▼NA)

D C. Fowler 

(▲ 12th)

9
Minnesota
C M. Granlund 

(–)

C M. Granlund 

(–)

10
NY Rangers
D D. McIlrath 

(▼NA)

C E. Kuznetsov 

(▲ 26th)

11
Dallas
G J. Campbell 

(▼NA)

D J. Klingberg 

(▲ 131st)

12
Anaheim
D C. Fowler

(▲ 8th)

D E. Gudbranson

(▼ 3rd)

13
Arizona (CGY)
D B. Gormley 

(▼NA)

R M. Stone 

(▲ 178th)

14
St. Louis
C J. Schwartz 

(–)

C J. Schwartz 

(–)

15
Los Angeles (BOS)
D D. Forbort 

(▼NA)

L N. Niederreiter

 (▼ 5th)

16
St. Louis (OTT)
R V. Tarasenko 

(▲ 1st)

R C. Coyle 

(▲ 28th)

17
Colorado
C J. Hishon 

(▼NA)

R B. Gallagher 

(▲ 147th)

18
Nashville
R A. Watson 

(▼NA)

C K. Hayes 

(▲ 24th)

19
Florida (LAK)
C N. Bjugstad 

(▼23rd)

D R. Gudas

 (▲ 66th)

20
Pittsburgh
R B. Bennett 

(▼NA)

L B. Rust 

(▲ 80th)