Watching Joshua Ho-Sang develop as player in 20 games with the New York Islanders this season was a blast. Dynamic, creative and energetic, Ho-Sang has the tools to be a 40-assist guy at the NHL-level one day. While Islanders head coach Doug Weight was one of the best playmakers in the NHL during his playing career, new assistant coach Scott Gomez will definitely share in the burden of mentoring Ho-Sang in 2017-18.
One of the problems Weight had in his first season with the Islanders was having enough time to talk to players and watch game tape. He preferred to do the first and the benefits were fantastic.
After Weight arrived, the Islanders had the second-best record in the NHL. As well, players like Ryan Strome and Brock Nelson, long in the Chateau de bow-wow of then coach Jack Capuano, blossomed thanks to more communication with their bench boss.
With Gomez working on the power play and young players, Weight can focus on molding the team into his identity. The end result could be a fantastic one, with hungry players being encouraged by recently retired stars.
If anything, this move was a long time coming as Weight always had his eye on Gomez.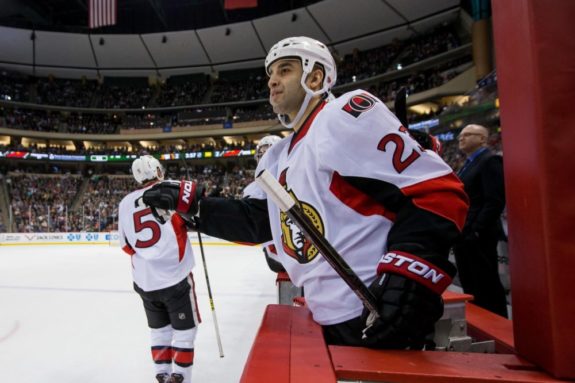 "When I retired I wasn't sure what I wanted to do," Gomez told Newsday. "I did some TV work and the people at NBC Sports and the NHL Network were great, but you're still pretty far from the game. I started studying more, learning more and I got lucky – word got to Dougie that I was looking for something, that led to an interview and here we are."
No Coaching Experience for Gomez? No Problem
Although he's a novice in terms of coaching, Gomez, like Weight,  is another former fantastic playmaker with a championship pedigree. With 575 career assists, Gomez knows all about being a top-notch pass-first offensive talent. Having to play in the defense-first New Jersey Devils organization and still registering nine 40-assist seasons, Gomez is the perfect role model for the still developing Ho-Sang.
The same can easily be said for Mathew Barza. Coming off another solid season in the OHL, Barzal is ready for NHL action — but just like Ho-Sang, Barzal needs some mentoring.
Similar to what Weight did for Islanders captain John Tavares, Gomez can be a teacher and a role model. While Brooklyn isn't nearly as daunting a market as Madison Square Garden, it could be a lot to take in for a young player, Gomez can ensure the enigmatic Barzal stays on task.
How Gomez Helps Ho-Sang
The puck seems to follow Ho-Sang — or is he such an energetic presence that he's the one doing the following? Gomez will find that out this season as he helps make Ho-Sang a well-rounded NHL performer. While he'll still have an opportunity to dangle and create, Gomez will help him develop his play away from the puck. While it's not going to necessarily be sexy changes for Ho-Sang, it'll help him adapt more to the NHL style.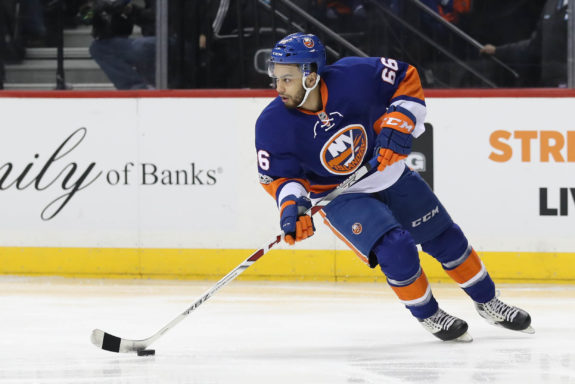 How Gomez Helps Barzal
While Ho-Sang has a base, Barzal is almost a blank slate. Gomez's job is to get Barzal to create. The Islanders have a handful of players that can score more goals, but need someone who can consistently get them the puck.
Off-season conditioning will absolutely play a part, but Gomez's job will be much different. Teaching Barzal Weight's system as he learns it himself, Gomez will have his hands full. However, players like Barzal are special. Gomez will have to preach defensive responsibility first, creativity second. That's right up his alley considering his time in NJ. As a result, expect Barzal to be ready to play a role as the Islanders second or third line center in 2017-18.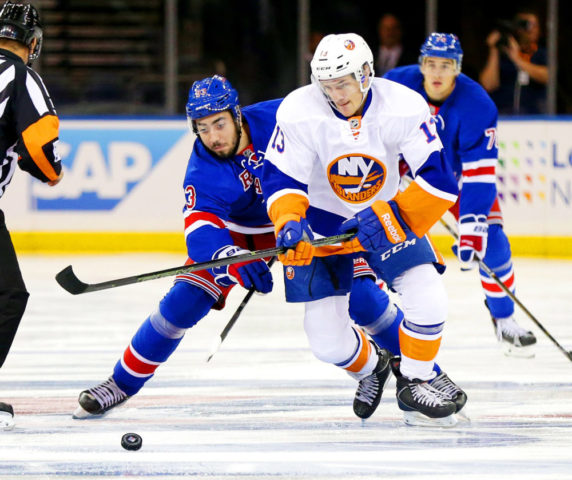 During his NHL career, Gomez was a special player. His work with Adam Oates this past season shows that he's capable of being a teacher and a student. Willing to do whatever it took while on the ice, Gomez adapted his game several times to stay in the NHL. That type of will and drive is exactly what he'll try to instill in Ho-Sang and Barzal this upcoming season.