The 2010 NHL Entry Draft class is one of the better draft classes in recent memory. Over the past several years, the class yielded eight All-Star's and the most American-born players in NHL history with 11, breaking previous records set in both 2006 and 2007. In a rare feat, every player from that first round can claim to have played in at least one NHL game during their career.
But if you could go back in time and re-draft the first round, several teams would want do-over's. So that got us to thinking; what if the staff at THW put on their GM caps and re-drafted the entire first round several years later?
We compiled a list of contributors across the league and assigned one writer to act as the general manager of an NHL franchise. Some THW contributors-turned-general managers had a busy weekend with Peter Ferrell (Florida), Nick Olson (St. Louis), Hannah Bonnie (Anaheim) and Jim Cerny (NY Islanders) making multiple picks for their respective teams.
Just like the draft in 2010, we also had just two defensemen go in the top ten picks. However neither of the picks were Erik Gudbranson (third), or Dylan McIlrath (10th). Justin Faulk and Cam Fowler would end up getting the honor this time around, which is ironic because Fowler's stock tumbled on draft day in June 2010. He still wound up being one of the better blueliners in his draft class regardless.
Without further adieu, here's how the staff at THW would do the draft if we could go back in time knowing what we know now:
1st – Edmonton Oilers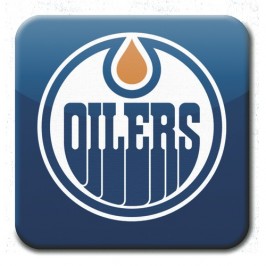 Re-Draft: RW Vladimir Tarasenko (▲ From 16th)
Original: LW Taylor Hall (▼ To 3rd)
Analysis: In 2009, Ales Hemsky and Dustin Penner were arguably Edmonton's best players, and both were right-wingers (RW). It made sense Edmonton did not choose another right winger at that time.
In hindsight, both Penner and Hemsky would leave in short order, and right wing would become a need for this team. It still is today.
While the idea of selecting Tyler Seguin was appealing, the Oilers choose Vladimir Tarasenko. Imagine, if the dominos still brought them Connor McDavid, and Edmonton had a McDavid and Tarasenko one-two punch?
Contributor: Jim Parsons 
2nd – Boston Bruins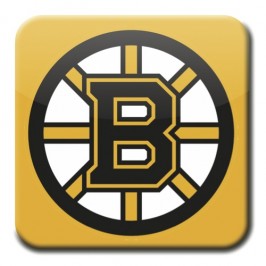 Re-Draft: C Tyler Seguin (– Same)
Original: C Tyler Seguin (– Same)
Analysis: There was thought about shaking it up and grabbing a new player, but Seguin is too good to pass up. In his rookie year, he only recorded 11 goals and 22 points but was vital in the playoffs and the Bruins capturing the Stanley Cup with three goals and seven points in 13 playoff games.
He provided a much-needed spark the team needed at times in their playoff run. The following season he led the team in goals (29), points (67) and helped bring the Bruins back to the Stanley Cup Final in 2013. Even knowing what we know about his future now, Boston would do it all over again for the sole reason of winning the Stanley Cup in 2011.
Contributor: Anthony Pagliarulo
3rd – Florida Panthers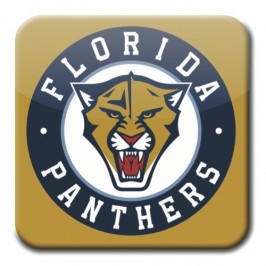 Re-Draft: LW Taylor Hall (▼ From 1st)
Original: D Erik Gudbranson (▼ To 12th)
Analysis: Hall has the second-most points – and third-most goals – from the 2010 draft. He can fly and, while doing so, can play the game any way you like. He is heavily involved in charity work and is very much a gate attraction (which Florida desperately needs).
Since the 2010 draft, the Panthers have finished in the top half of the league in goals for a total of once. Taylor Hall instantly fixes that problem. Don't get me wrong, Erik Gudbranson is a solid, bruising defenseman that any team would like to have, on their bottom pairing.
You can always teach an offensive player to play defense, but you can't teach scoring.
Contributor: Peter Ferrell
4th – Columbus Blue Jackets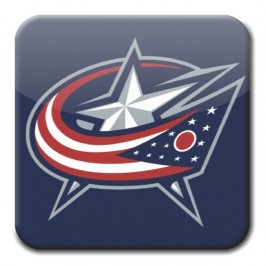 Re-Draft: C Jeff Skinner (▲ From 7th)
Original: C Ryan Johansen (▼ To 6th)
Analysis: Only Tyler Seguin has played more games and scored more goals from the 2010 draft than Skinner. He's the center the Blue Jackets have needed for several seasons.
He won the Calder in 2010-11, scoring 31 goals while playing all 82 games. He would have been the perfect fit playing next to Rick Nash.
Also considered Ryan Johansen again, but we saw how well that worked out the first time, didn't we?
Contributor: Mark Scheig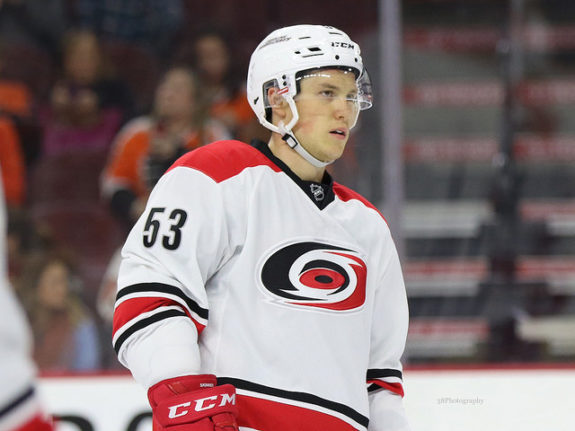 5th – New York Islanders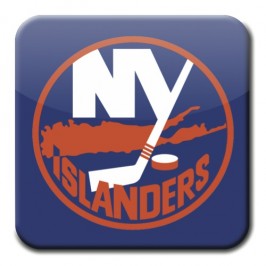 Re-Draft: D Justin Faulk (▲ From 16th)
Original: LW Nino Niederreiter (▼ NA)
Analysis: the Islanders desperately needed, and still need, a young offensive force from the blueline, especially one with a cannon from the point who could compliment the playmaking abilities of John Tavares, who was selected first overall the year before, in 2009.
Faulk scored 15, 16, and 17 goals the past three seasons, reached 49 points as a career-high, and played for the United States in the 2014 Olympics, for a team devoid of any offensive depth.
His numbers and overall impact would be greater with the Islanders nucleus, and his selection in 2010 would have created a solid young defensive core with Travis Hamonic (2008) and Calvin de Haan (2009).
Contributor: Jim Cerny
THW'S 2010 NHL RE-DRAFT – TOP 5

#

TEAM

ORIGINAL PICK

RE-DRAFTED PICK

1
Edmonton
L T. Hall

(▼ 3rd)

R V. Tarasenko

 (▲ 16th)

2
Boston (TOR)
C T. Seguin

(–)

C T. Seguin

(–)

3
Florida
D E. Gudbranson

(▼ 12th)

L T. Hall

(▼ 3rd)

4
Columbus
C R. Johansen

(▼ 6th)

C J. Skinner 

(▲ 4th)

5
NY Islanders
L N. Niederreiter 

(▼ 15th)

D J. Faulk 

(▲ 37th)
6th – Tampa Bay Lightning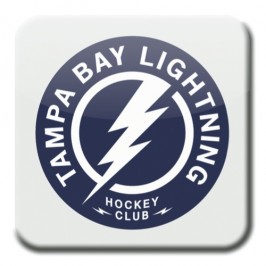 Re-Draft: C Ryan Johansen (▼ From 4th)
Original: RW Brett Connolly (▼ NA)
Analysis: After drafting Steven Stamkos and Victor Hedman in back-to-back years, the Lightning land another cornerstone piece. Johansen has lived up to his draft expectations, finishing fourth in points and third in assists among all players in this draft.
There was some debate here about taking Cam Fowler or Evgeny Kuznetsov, but Johansen's uncanny ability to make plays and elevate his wingers gets him the nod. He would look pretty good with Nikita Kucherov on his wing, but what becomes of Tyler Johnson if Johansen was the second-line pivot?
This selection would give the Lightning a solid 1-2 punch of Stamkos and Johansen down the middle for years to come. That is unless Johansen gets flipped for some help on defense.
Contributor: Trevor Beggs
7th – Carolina Hurricanes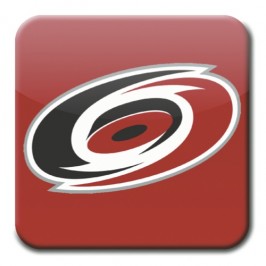 Re-Draft: C Brock Nelson (▲ From 30th)
Original: C Jeff Skinner (▲ To 4th)
Analysis: With Skinner off the board, the Hurricanes go with another center, Brock Nelson.
Though Skinner started out like a house on fire, Brock Nelson has been a consistent 20 goal, 40 point player, even though he didn't break through to the NHL until several years after Skinner.
It took him longer to develop, but he's a pleasant surprise for the Islanders over the past three years.
Contributor: Mark Shiver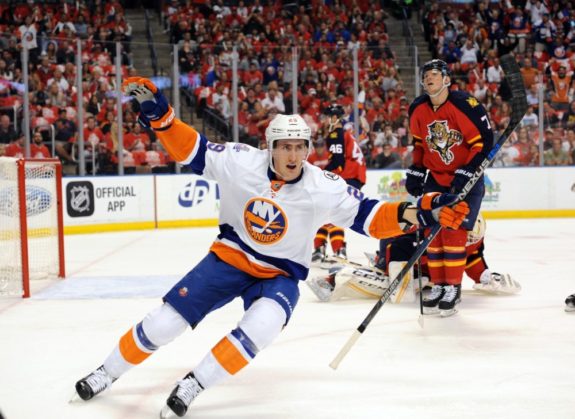 8th – Atlanta Thrashers (Winnipeg)
R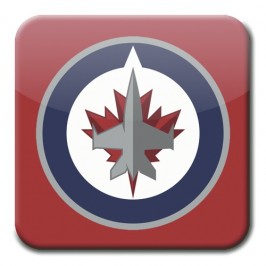 e-Draft: D Cam Fowler (▲ From 12th)
Original: C Alexander Burmistrov (▼ NA)
Analysis: Winnipeg will take Cam Fowler in a heart beat. Fowler's a left-hand shot, which Winnipeg desperately needs.
This pick wouldn't change the offense the team currently has but would create an incredible back end with Josh Morrissey, Jacob Trouba, Dustin Byfuglien and Fowler as the Jets top four.
Faulk is a right-hand shot which excludes him as a necessity, and the Jets have plenty of right-hand defenders. While players like Mikael Granlund, Jaden Schwartz, and Evgeny Kuznetsov are still available, the Jets pick a high-end talent that has been better.
Contributor: Judson Rempel
9th – Minnesota Wild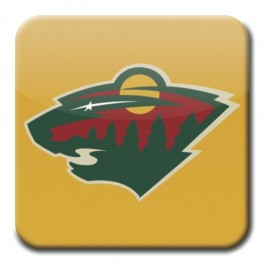 Re-Draft: C Mikael Granlund (– Same)
Original: C Mikael Granlund (– Same)
Analysis: Minnesota selects Mikael Granlund — again. Granlund's been a consistent performer and solid two-way player for the Wild.
Now 25-years-old, he's just starting to realize his offensive potential and came close to scoring 30 goals, 70 points this past season. This year Granlund finished 20th in league scoring and emerged as a legitimate first-line talent.
In his draft class, Granlund ranks eighth in points and 13th in games played during his five-year career. There's room to continue his growth and for the Wild, why ruin a good thing. The hand they picked in June 2010 was a pretty good one.
Contributor: Shane Sander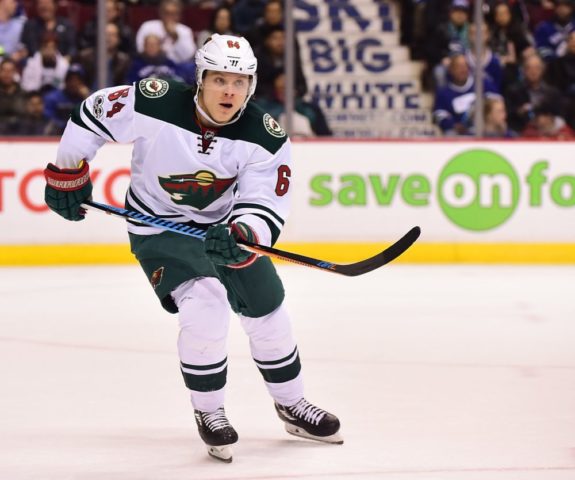 10th – New York Rangers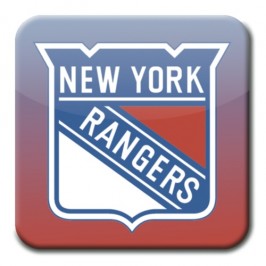 Re-Draft: C Evgeny Kuznetsov (▲ From 26th)
Original: D Dylan McIlrath (▼ NA)
Analysis: In 2010, the Rangers had trouble scoring to support their star goaltender, and in the season prior, they averaged an anemic 2.44 goals per game (28th overall). Kuznetsov, who will still just be 25 by the time next season starts, would have given the Rangers a top young center to build around for years.
The playmaking Kuznetsov showed promise in his first couple of NHL seasons with the Capitals, tallying 46 points in his first 97 games. The following season is when he would indeed break out, notching 20 goals and 77 points in 2015-16.
That point total tied him for ninth in the league with fellow Russian Artemi Panarin. His 57 assists were the fourth-most in the league, behind only Erik Karlsson, Joe Thornton, and Patrick Kane. His 136 combined points over the past two seasons rank 19th in the NHL over that span, with his 97 assists ranking eighth.
Contributor: Tom Dianora
THW'S 2010 NHL RE-DRAFT – TOP 10

#

TEAM

ORIGINAL PICK

RE-DRAFTED PICK

1
Edmonton
L T. Hall

(▼ 3rd)

R V. Tarasenko

 (▲ 16th)

2
Boston (TOR)
C T. Seguin

(–)

C T. Seguin

(–)

3
Florida
D E. Gudbranson

(▼ 12th)

L T. Hall

(▼ 3rd)

4
Columbus
C R. Johansen

(▼ 6th)

C J. Skinner 

(▲ 4th)

5
NY Islanders
L N. Niederreiter 

(▼ 15th)

D J. Faulk 

(▲ 37th)

6
Tampa Bay
R B. Connolly 

(▼NA)

C R. Johansen

(▼ 4th)

7
Carolina
C J. Skinner 

(▲ 4th)

 C B. Nelson 

(▲ 30th)

8
Atlanta (WPG)
C A. Burmistrov 

(▼NA)

 D C. Fowler 

(▲ 12th)

9
Minnesota
C M. Granlund 

(–)

C M. Granlund 

(–)

10
NY Rangers
D D. McIlrath 

(▼NA)

C E. Kuznetsov 

(▲ 26th)
Check back tomorrow for the 11-20 picks made by the THW contributors. The final installment will follow with picks 21-30 and conclude the first round picks.