Predicting the future is an inexact science. But it's sure fun to do.
Now that the 2016 trade deadline has come and gone, I thought we'd take a different look at things. Ever wonder what the NHL standings will look like in five years? Surely the same teams won't lead the league still, right? In a league where the salary cap is king, any team can quickly turn their fortunes in just a matter of a couple of years.
If you draft and develop your draft picks, if you sign the right free agents, and if you get some luck along the way, any team can compete for a league championship in due time. Some are ready now. Others need a year or two. Still others need several years. The fact is the opportunity is there for everyone to succeed, given several factors.
We know who's good now. The standings today tell us that. Does that mean these same teams stay on top in 2020? Maybe. It depends on what they do between now and then. The teams below them are chasing the top teams for success in future seasons.
The Washington Capitals are the best team by points in the league now. But in five years, Alex Ovechkin is 35. Will he continue piling on goals at the same pace as a 35-year old? What other pieces do the Capitals have in waiting? Can they sustain this type of success?
The Chicago Blackhawks are the closest thing to a dynasty the NHL has today. In 2020, both Jonathan Toews and Patrick Kane will have a bunch of miles on their legs. They'll each have had their 30th birthday by then. Can they keep up the pace they've played at the last five years?
The Edmonton Oilers have drafted in four of the last six drafts, yet they have been a permanent resident at the bottom of the NHL standings. But they now have "the Next One" in Connor McDavid. What will they look like in five years? What's the state of their defense? It's reasonable to expect the Oilers to address this glaring need in the next five years. Are they poised to lead the pack in 2020?
I will give you five teams that I expect to lead in the standings come 2020. A couple of things to consider before we begin here. First off, there are many variables in play that can change at any moment. For instance, whoever lands Auston Matthews gets a bump. We don't know who wins the upcoming lottery. This list is based on what we know now.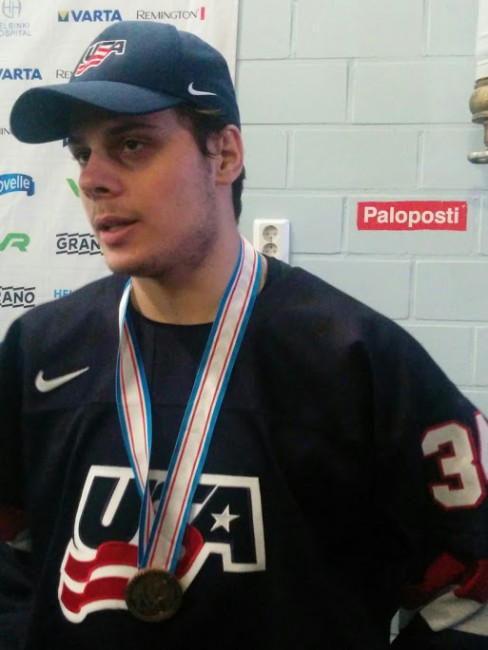 Next, this list reflects both the state of the NHL team and state of their upcoming prospects. This does not guarantee they will get to the top. But it will give you an idea of the kind of potential these teams have. ESPN's Craig Custance used a model which helped find contenders based on certain criteria. Custance looked to see if a team had an elite center, an elite defender, an elite goalie, and if good prospects were either contributing or on their way to contributing. His article used this criteria to predict 2016 Stanley Cup contenders.
Here are the five teams I expect at or near the top in 2020. Your list will likely look different from mine, and that's ok. The point of this is to generate discussion to see if you feel your team is ready to rise to the top. Just because your team doesn't show up on this list, doesn't mean they will struggle. My list of teams is in no particular order. Feel free to share your list or leave your comments below.
My Top 5 Teams of 2020
Buffalo Sabres
I love where this team is heading. They are primed to reach the top around 2020. The Sabres have a nice mix of youth (Jack Eichel, Sam Reinhart), experience (Evander Kane, Ryan O'Reilly), and an up and coming defense, led by Rasmus Ristolainen. Can Robin Lehner become a true number one goalie? As long as the youngsters develop, the Sabres are in great shape. They are also primed for another top pick this June. If they land Auston Matthews somehow, look out. They could become the next Blackhawks. The arrow is pointing up for the Sabres.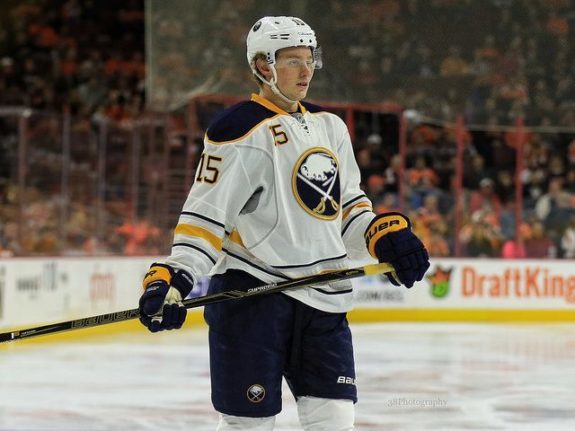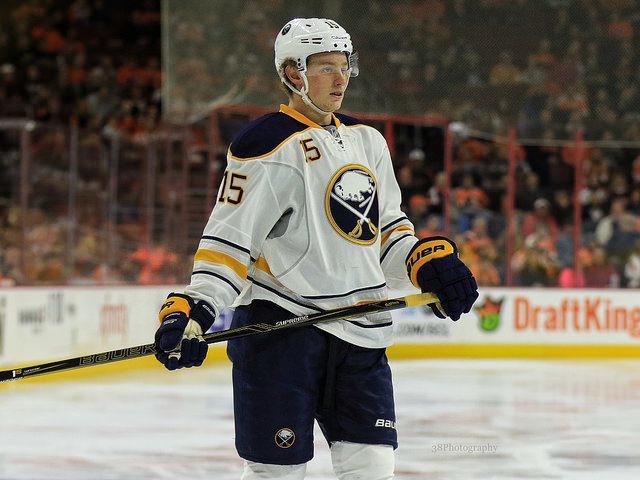 Edmonton Oilers
I know. Their current team is floundering in the basement, yet again. But I got two words for you. Connor McDavid. His presence alone boosts the Oilers into this territory. He will only get better. The team has plenty of opportunity to make the right moves to put themselves in position to consistently stay at the top. With another top pick coming their way, the Oilers are ready to rise. GM Peter Chiarelli has a history of making sound moves with the Bruins. He'll make necessary changes to position the Oilers for years of success. Time to get used to the fact that they'll reside at the top in future seasons.
Tampa Bay Lightning
The pieces are in place. Elite goalie, check. Ben Bishop is that. Elite defender, check. Victor Hedman qualifies. How about a center? Check. Steven Stamkos is that. Will he still dawn a Lightning jersey in 2020? That's anyone's guess. If so, the Lightning belong in this group. Even if he leaves, there is enough young talent to put the Lightning in this category. Even with the eventual loss of Jonathan Drouin, the Lightning will get something in return for him. The question with Tampa Bay is the number of their young players needing new contracts. They may lose a body or two, but have enough other pieces to stay good. They're here to stay.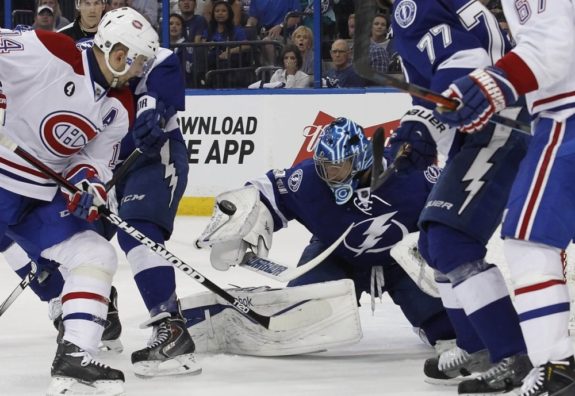 Washington Capitals
Ovechkin is still around, doing Ovechkin things. Young players Evgeny Kuznetsov and Andre Burakovsky look ready to break out even more than they already have. Braden Holtby is one of the best goaltenders in the league. Niklas Backstrom is one of the most under-appreciated players in the league. Ovechkin could start slowing down, but the Capitals will continue in dominating fashion, as long as the core remains in tact, which is a good possibility.
Arizona Coyotes
What's there not to like about this team? For the first half of this season, with zero expectations, the Coyotes shocked the league by staying in playoff contention. Although they've started to fall off of late, the pieces are in place for the Coyotes. Youngsters Anthony Duclair and Max Domi are fun to watch. Oliver Ekman-Larsson is among the best defensemen in the league that many fans don't see. Dylan Strome and Christian Dvorak will soon join the NHL ranks. GM Don Maloney has done a nice job of building from youth. By 2020, the Coyotes will make regular trips to the playoffs.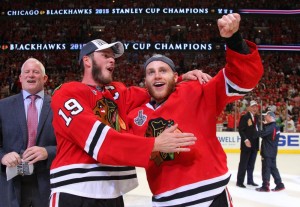 Others To Watch
As long as the Blackhawks have Toews and Kane, they are always in this mix. I just wonder about their defense by 2020 with all the mileage in their skates. The Maple Leafs will make a splash as their rebuild turns into a steady team. As long as the Leafs nail their draft picks, they're right there. If they sign Stamkos, they'll break into the top. The Islanders have a wonderful pool of young prospects that will make an impact. If they address their defense and goaltending, they'll get to the top. Calgary and Winnipeg have good, young talent in waiting. Same as the Islanders, can the Flames and Jets address their needs on the NHL roster? Columbus is young and has good talent, especially on their AHL roster. Can they eventually replace Ryan Johansen and find a number one center?
Again, anyone can get to the top in several seasons given luck and the right moves. The five teams mentioned above have the best situations going for success in 2020 and beyond. It's your turn. Which teams not mentioned do you feel belong in the top five? How do you feel about your team now and later. Leave your comments below.