For those of you near beautiful Kamloops, British Columbia, you have a chance to catch the most talented hockey game on earth. Well, at least among hockey games going on in late July. The World Junior Summer Showcase is set to begin on Monday, July 30, with Sweden, Finland, Canada and the U.S.A. participating. Canada and the U.S.A. are rostering two teams, bringing the tournament to six teams total.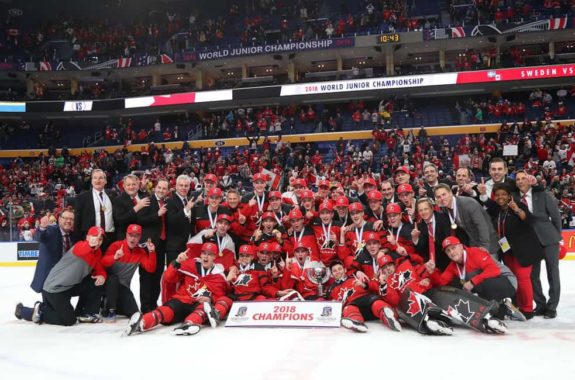 There is a bevy of talented players taking part in the tournament this weekend, making it difficult to pick the top six. I went with a 'starting line-up', selecting the most intriguing goaltender, two defencemen and three forwards to keep your eyes on. If this starting lineup tells us anything, it's that the U.S. has the strongest team on paper heading into the tournament, at least at the top of their lineup. Canada might still be the deepest but the U.S. prospects have a serious impact on this list.
Goalie: Michael DiPietro, Canada
2017 third-round, 63rd overall selection of the Vancouver Canucks
Both 2017 picks Keith Petruzzelli and Ukko-Pekka Lukkonen were options here, but both struggled against better competition last season. While DiPietro stuck around in the OHL, he was a rock on a Windsor Spitfires team with a weaker defence in 2017-18.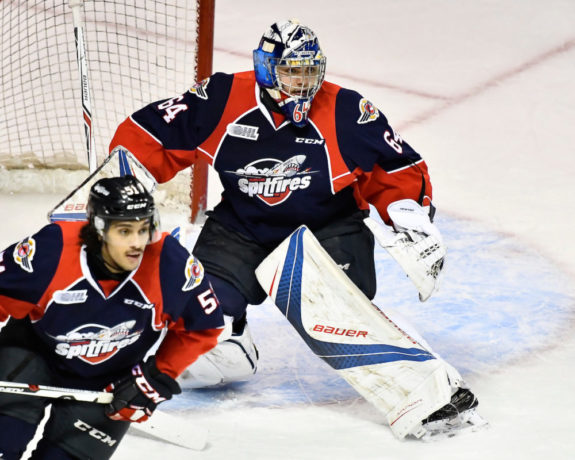 Even though the Spitfires bowed out in the first round of the playoffs, DiPietro posted a sparkling .934 save percentage. His magnificent season was noticed by Team Canada and DiPietro was selected to be the third-string goalie at the Worlds, a spot he was familiar with since he was the third-string goalie for the gold-medal winning Canadian team in 2018.
In 2019, he looks poised to become the starting goalie for Canada. Edmonton Oilers prospect Oliver Rodgrigue and Los Angeles Kings prospect Matt Villalta are the other competitors for the job.
Defence: Adam Boqvist, Sweden
2018 first-round, eighth overall selection of the Chicago Blackhawks
There was a ton of intrigue and varying opinions on Adam Boqvist heading into the NHL Draft. Being one of the youngest prospects eligible, a number of teams were tantalized by his skill set. However, some scouts had decent concerns about his ability to defend at the next level.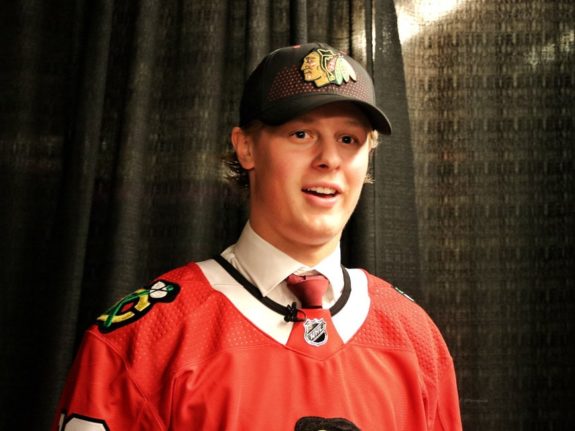 The Blackhawks liked him enough to take him at eighth overall, ahead of more 'complete' defencemen like Evan Bouchard and Noah Dobson. Regardless of where you stand on Boqvist, he is an exciting player to watch. He's got more talent than most players in this tournament and he will get a chance to show it against the world's best.
Defence: Quinn Hughes, U.S.A.
2018 first-round, seventh overall selection of the Vancouver Canucks
The first round of the 2018 NHL Draft might have been Jim Benning's happiest day as general manager of the Canucks. Nobody expected Quinn Hughes to fall to the Canucks at seventh overall. After Brady Tkachuk and Barett Haydon when fourth and fifth overall, respectively, the Canucks knew they were guaranteed one of Filip Zadina or Hughes.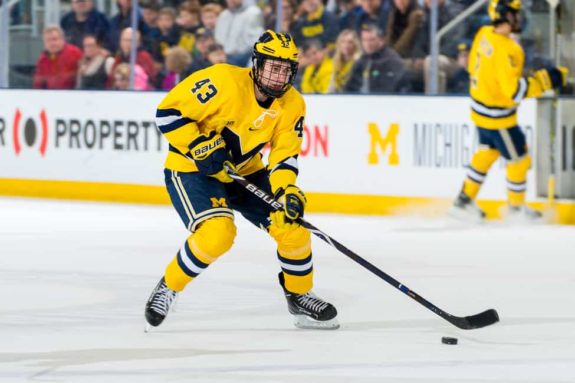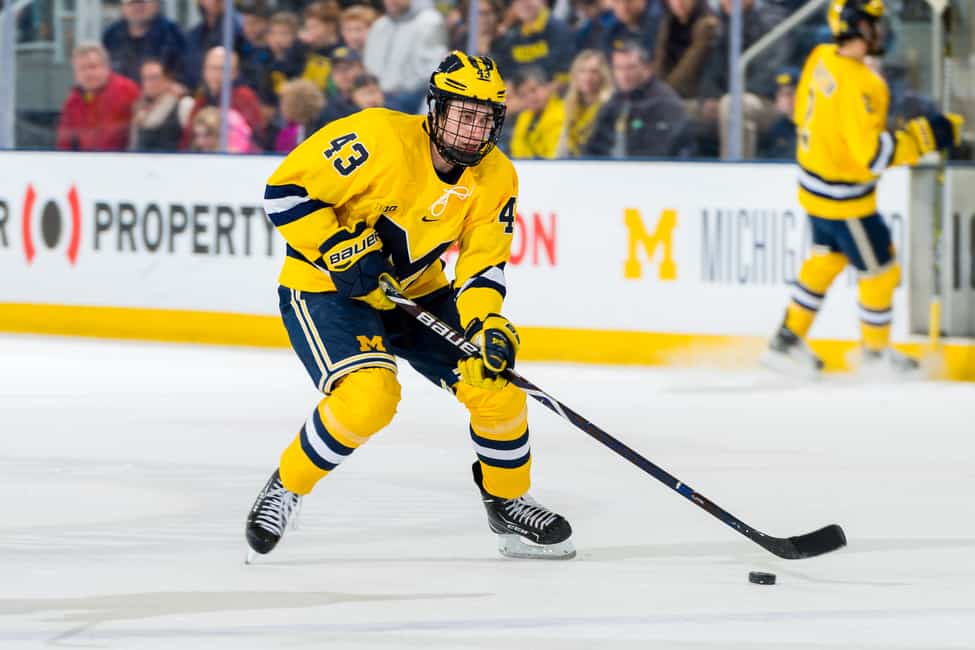 The Canucks ended up with Hughes and he fills a gaping need on the back end. Similar to Boqvist in style, Hughes is a treat to watch on the ice. He's one of the best skaters out there and his puck-handling somehow keeps up with his skating. He didn't look out of place at the World Championships, so he comes in as the most dangerous defenceman to hit the ice in Kamloops.
Forward: Brady Tkachuk, U.S.A.
2018 first-round, fourth overall selection of the Ottawa Senators
Spoiler alert but it's a sweep for the Americans at forward. While Canada boasts some high draft picks such as Hayton, Cody Glass, Gade Vilardi, Owen Tippett and others, arguably none project as high as these next three guys.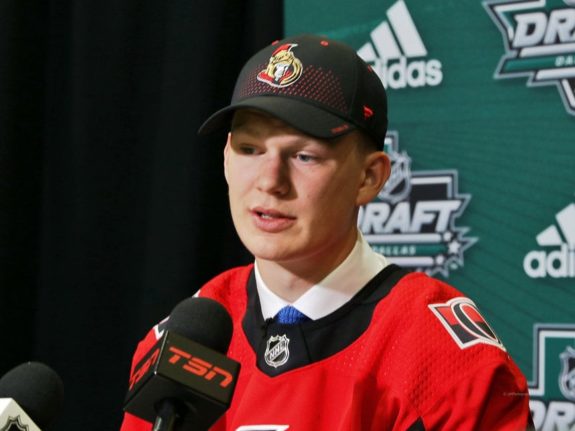 There are some who doubt Tkachuk but he was a beast at the World Juniors last year. Even though he didn't set the world on fire in college, he was one of the youngest players in that system. He already has NHL size and speed and should dominate in Kamloops.
Forward: Oliver Wahlstrom, U.S.A.
2018 first round, 10th overall selection of the New York Islanders
Oliver Wahlstrom was drafted after Tkachuk but he's arguably the purest goal scorer of his age group. He has been dangling and firing pucks into the back of the net with ease since before he turned 10. No one possesses as dangerous a shot.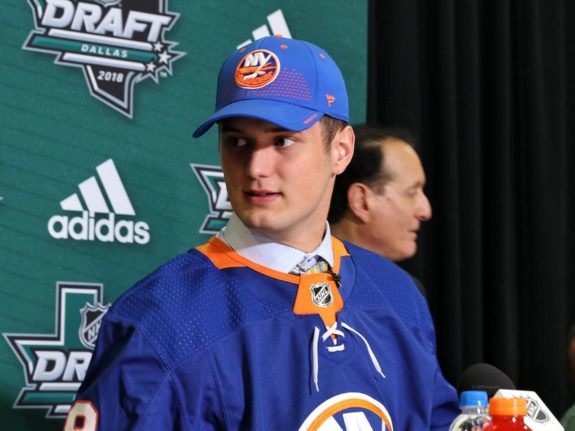 That's the area of Wahlstrom's game that gets the most credit but he does excel in other areas. He has decent speed, size, and a deceptive pass that helps round out his skill set. The Islanders arguably stole Wahlstrom at 10th overall, and he projects to bury pucks off Mat Barzal feeds for years to come.
Forward: Jack Hughes, U.S.A.
Eligible for the 2019 NHL Draft
With the Hughes brothers united once again in Kamloops, it's time for Canucks fans to dream about the possibility of Jack donning a Canucks jersey at the 2019 NHL Draft.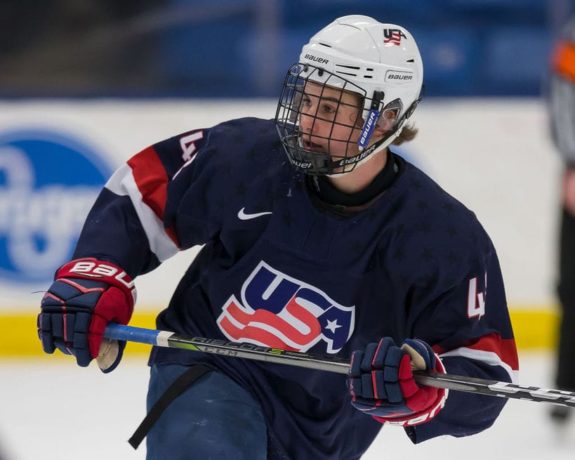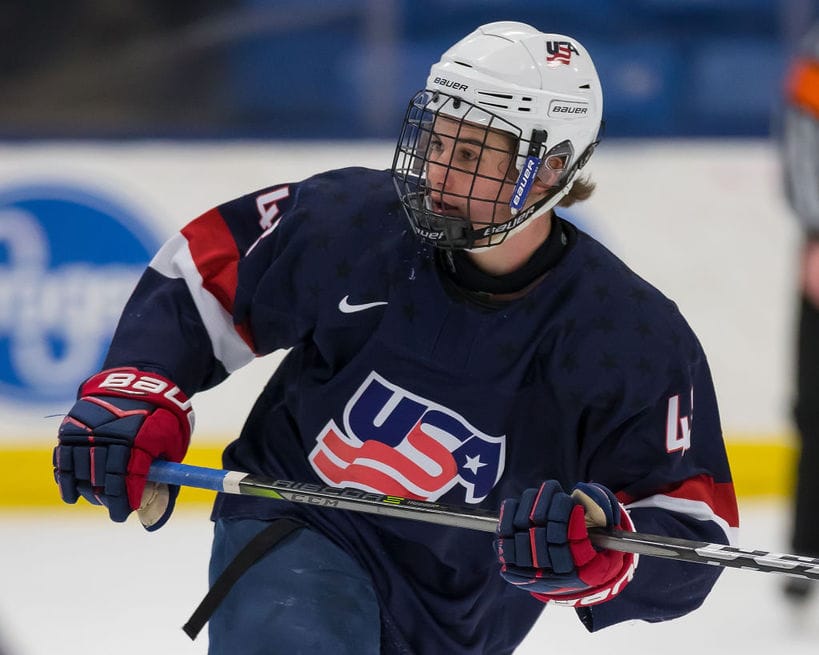 Even though he will play against guys who are two years older, Hughes is a force on the ice. Despite joining the U18 USDP team last season, he finished third overall in points and had the best points-per-game on the team. For comparison's sake, Wahlstrom averaged 1.51 points-per-game while Hughes averaged 1.88.
Hughes is as dynamic as Auston Matthews and Patrick Kane were at the same age. Even though we're 11 months out from the draft, he's virtually a lock to go first overall. Hughes was dominant at the under-18s, and now he gets a chance to show what he can do in the U20s, starting in Kamloops.