It's finally October and the 2017-18 NHL season is underway. One week into the 82-game-long gruel and the Toronto Maple Leafs remain undefeated, carrying a 3-0-0 record.
The Leafs are currently second in the league with 19 goals, but the greatest total through three games since the 1917-18 season. In fact, all but one skater has gotten on the scoreboard, with Eric Fehr as the only holdout. While their 10 goals against are also the seventh-most in the league, there have certainly been more positives than negatives to take away from the first week of action.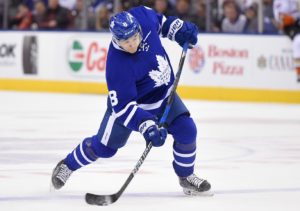 Many of the questions surrounding the team during training camp and preseason have been answered, including how the defence would hold up and whether the young guns would experience a sophomore slump.
Namely, the Leafs have elected to rotate between fourth-line centers Fehr and Dominic Moore, who have both played responsible and trustworthy games. As for the third pairing, Andreas Borgman got the early call alongside Connor Carrick, but Calle Rosen has also run with an opportunity since Carrick with down with an upper-body injury. All three have shown an ability to play at the NHL level.
All of which makes selecting the team's three stars difficult, as there are about a dozen players who deserve a spot on this list.
1st Star: Auston Matthews
The boy wonder and saviour of Leafs land, Auston Matthews has come back in his second season looking like a man on a mission. The 20-year-old is proving that his 40-goal rookie season was no fluke, leading his team to a perfect week on the back of two goals and five points, including an overtime-winning snipe versus the Blackhawks. This kid is the real deal.
Goal #2 (46) – Oct 9 2017
3:43/OT – Wrist Shot on A. Forsberg#leafs #tmltalk #mapleleafs #leafsnation pic.twitter.com/ZJvKihf5Gf

— Matthews etc. (@AM34feed) October 10, 2017
Matthews has been a dominating force up and down the ice with his incredibly strong skating ability and stickhandling skills. He seems to only be gaining more traction as well, as his shot totals increased from one, to three, and then to six. The Leafs' most heavily relied-upon forward, Matthews has averaged 17:35 per game thus far, including 4:02 on the power play. With an admirable amount of depth throughout four lines, Matthews doesn't get the same amount of ice time as some of hockey's other stars, but he is extremely efficient. Matthews is the backbone of this young squad and looks destined to bring success back to the hub of the hockey world.
Related: Maple Leafs News: Matthews, Brown and Kapanen
2nd Star: Nikita Zaitsev
Another of a list of sophomores on the Leafs' roster, Nikita Zaitsev is quickly developing into a top-pairing defenceman. After putting in a strong rookie campaign, earning the trust of Mike Babcock along the way, Zaitsev's game has continued along a positive development curve. The 25-year-old currently leads all Leafs defenders with four points, including two goals.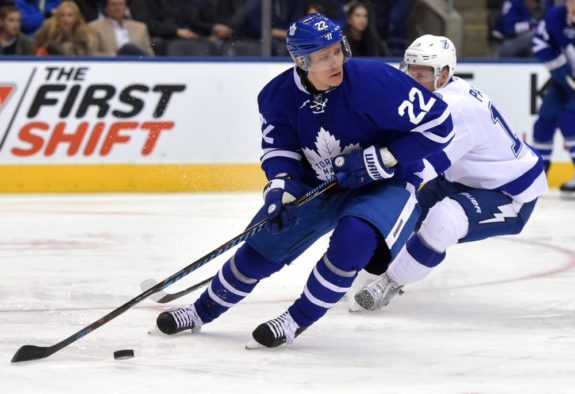 A testament to his offensive upside, all four of Zaitsev's points have come at even strength. Not only is he a key contributor in creating scoring chances for his linemates, but he can also play a shutdown role against the opposition's top lines. Zaitsev's 6:31 on the penalty kill each night ranks second on the team, as does his total 21:23 average per game. The native of Moscow, Russia skates well and uses good edgework to make himself stronger on the puck. He reads plays well too, taking away passing lanes and forcing opponents to the wall. If this past week was any indicator, the Leafs have built a strong, home-grown defensive core.
3rd Star: Connor Brown
Drawing the short straw after the Patrick Marleau signing, Connor Brown has shown Leafs fans and management that a spot on the fourth line wing will not hinder his level of play. Brown has led the way in terms of a compete level thus far, providing a gritty yet skilled twist to not only the fourth line but to the team's special teams. Brown has been the Leafs' top penalty-killing forward, seeing 4:45 a night with one man down. However, he's been just as effective on the second power-play unit as well.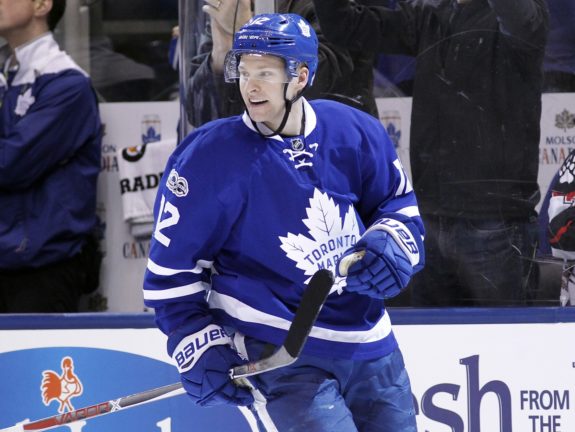 At 23 years of age, Brown is quickly turning into the Swiss Army knife type of player that coaches dream of. He can play in any situation and gives his all each shift. He's also managed to carry along some offence despite playing with linemates who give him no help in that category. While many fans would love to see him in a third-line role again in hopes of watching his production grow, Brown's first week has shown that he plays with a team-first mentality. In fact, it's easy to foresee a letter on the young man's sweater in the near future.
Contributor for the Toronto Maple Leafs and Prospects. Scout with the Oakville Blades of the OJHL. For questions, concerns, or comments, contact me at devinslawson123@hotmail.com or on twitter @SlawsonTHW.