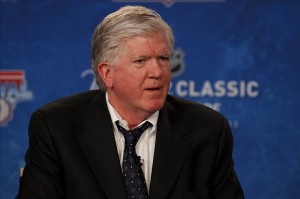 Social media has become the largest marketing tool available for anyone to use, including the NHL, its teams, players, management, public relations officials and others involved in hockey.
Twitter itself has become synonymous with the NHL. It's a way for players to reach out to the fans and relate to them as they make their way up the ranks or cement their position as the league's best. It has also become a source for breaking news and rumours spread by fans and media members alike.
Toronto Maple Leafs employees and followers are all over Twitter, giving the team one of the largest social media impacts among the entire league. For a full list of everyone in connection with the Maple Leafs, whether they play or played for the team, manage or managed it or cover it, look no further than the one below.
THW accounts
Official team accounts
Maple Leafs player accounts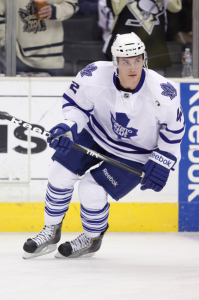 Marlies player accounts
Leo Komarov (currently overseas)
Prospects accounts
Tyler Biggs (Oshawa Generals)
Stuart Percy (Mississauga Steelheads)
David Broll (Sault. Ste. Marie Greyhounds)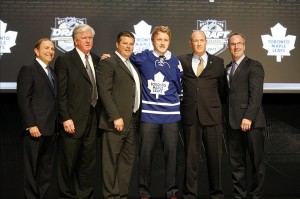 Dennis Robertson (Brown University)
Garret Sparks (Guelph Storm)
Morgan Rielly (Moose Jaw Warriors)
Matt Finn (Guelph Storm)
Ryan Rupert (London Knights)
Connor Brown (Erie Otters)
Eric Knodel (University of New Hampshire)
Dominic Toninato (Fargo Force)
Tony Cameranesi (University of Minnesota-Duluth)
Media member accounts
James Mirtle (The Globe & Mail)
Paul Hendrick (Leafs TV)
Jonas Siegel (TSN 1050)
David Alter (Sportsnet 590)
Mark Masters (TSN)
Terry Koshan (Toronto Sun)
Kevin McGran (Toronto Star)
Jon Abbott (Marlies play-by-play)
Michael Traikos (National Post)
Greg Millen (Leafs colour commentator)
Bob McGill (Leafs TV)
Kyle Cicerella (Canadian Press)
Lance Hornby (Toronto Sun)
Blog/blogger accounts
MLSE (Pension Plan Puppets)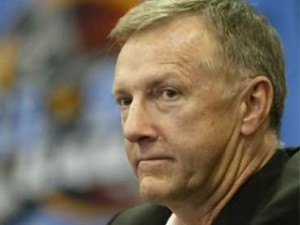 Alec Browscombe (Maple Leafs Hot Stove)
Former players and coaches
Other accounts
Brian Burke (Maple Leafs GM)
Dallas Eakins (Marlies head coach)
Pat Park (Leafs media relations)
If you stumble across an account that is missing from this list please inform us by sending an email to thwleafs@yahoo.ca.
Thanks to Kyle Cicerella, whose Toronto on Twitter list was a huge help in formulating the one above.
Twitter: @LukasHardonk | Email: lukas.hardonk@gmail.com | Lukas' archive
For every Leafs article on THW, follow @THW_MapleLeafs on Twitter.