The big free agent signings of Zach Parise and Ryan Suter caught all of the headlines, and will continue to do so, but the huge 13-year contracts handed out to the two premier free agents in this year's class were not the only important moves that Minnesota GM Chuck Fletcher made this season. He also made a trio of signings for his bottom six forward group bringing in Torrey Mitchell on a three-year deal, while signing Zenon Konopka and Jake Dowell to two-year deals.
Those moves may well seem somewhat inconsequential when compared to the massive contracts and the expected massive impacts that Suter and Parise will have, but it would be a big mistake to miss the point of what Fletcher was trying to do with his other signings. It is true that the Wild have missed top end talent in recent years; a deficit that will be cured by their free agent additions along with the development of younger players like Mikael Granlund. However, the bottom six additions, Torrey Mitchell and Konopka in particular, could be just as crucial.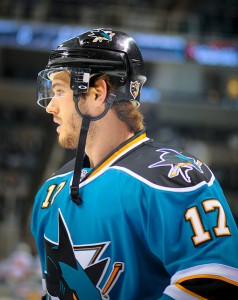 It is an all too common mistake to under-estimate the importance of the bottom six. It is not a mistake that successful GMs and coaches make, and pundits and fans of the game shouldn't make that mistake either. The 2011 Stanley Cup champion Boston Bruins have been keen to keep their fourth line featuring Gregory Campbell, Shawn Thornton and Daniel Paille together, while Lou Lamoriello, one of the best General Managers in the business, was very quick to re-sign Ryan Carter, Steve Bernier and Stephen Gionta to keep his Eastern conference champions fourth line together.
Other teams have made their bottom six the focus of their offseason. New Montreal Canadiens' GM Marc Bergevin has brought Colby Armstrong and Brandon Prust into the fold as he attempts to make his team grittier. Meanwhile, Darcy Regier has added Kevin Porter, John Scott, Steve Ott and Mark Mancari as he aims to steer the Buffalo Sabres back into the playoffs after a disappointing 2011-12 campaign. The additions of Torrey Mitchell, Konopka and Dowell are clearly a part of Fletcher's vision for this team.
Konopka's role is an obvious one. He will handle the fighting duties a little better than Brad Staubitz did and he is a player who can genuinely justify his place on a fourth line. He is tremendous in the face-off circle and brings a lot of character to the dressing room, something that has perhaps been missing from Minnesota in recent years. Ottawa's unwillingness to re-sign Konopka should not be misinterpreted as under-estimating his impact or importance in the success of a young team.
27-year old Torrey Mitchell is a player who can add some grit, tenacity and offensive touch to the lower lines. He plays bigger than his size and has scored nine goals in each of the past two seasons with the San Jose Sharks. Sharks' coach Todd McLellan rated Mitchell's offensive potential enough to give him some games on Joe Thornton's wing and don't rule out the possibility that he could spend some time on Minnesota's top six in 2012-13.
Suter and Parise will start the season as the focus, but Fletcher's less heralded additions Torrey Mitchell and Konopka will have big roles to play as the Wild try and turn themselves into genuine Stanley Cup contenders for the first time in franchise history.