Does anyone remember Robert Lang as a Red Wing?
His stint with the Red Wings was a little more than a stint, as he played 159 games with the Wings over two and a half seasons, but he is often forgotten as a Red Wings player.
As the 2004 playoffs were approaching, the Wings were in dire straits. They had players like Jason Wooley, Mark Mowers, and Daryl Bootland playing 20 plus games each and were fairly decimated with injuries. On paper, this team looked pretty strong with the likes of Steve Thomas, Derian Hatcher, Curtis Joseph, Chris Chelios, Brett Hull, The Grind Line and a 24-year-old Henrik Zetterberg holding the team down. That list of names on its own would be impressive but, of course, the Wings had Nick Lidstrom, Steve Yzerman, Brendan Shannahan and Dominik Hasek on top to add to their star power.
If Ken Holland went out and plucked the leading scorer in the NHL from the East, Red Wings fans would go crazy, right? Well, that's exactly what happened. Robert Lang had 74 points in 63 games with the Capitals, but had recently gone down with an injury. The Caps were nowhere close to playoff contention (they finished with 59 points) and were looking to build for the future. In a non-salary cap era, the Wings were able to pull off a trade that would see them add a top 6 forward without giving up even a roster player.
The Deal
Detroit receives
Robert Lang
Washington receives
Tomas Fleischmann
1st round pick in 2004 (Mike Green)
4th round pick in 2006 (Luke Lynes)
Lang only played six games, but he netted five points (he ended tied for 9th in the league for points with 79) and the Red Wings went on to win the President's Trophy with 109 points. The Wings cruised past the Nashville Predators in the first round 4-2, and looked to easily take down the Calgary Flames in round two. That's where the Red Wings hit a snag.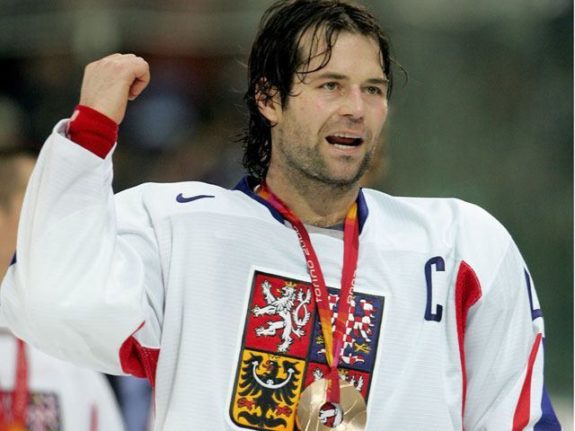 Lang put up a respectable nine points in 12 playoff games, but the team couldn't deal with the upstart Flames. Martin Gelinas scored the only goal of the game with 47 seconds left in the 1st OT (a game that I actually attended; shout-out to the only other guy wearing a Wings jersey in the Saddledome) and the Wings were bounced out of the playoffs in only the second round.
Robert Lang may not have added much to the team that season, but we also have to look at what the Wings gave up. That 1st round pick the Wings sent to Washington ended up being future all-star Mike Green. Would the Wings have drafted Green had they kept that pick? Doubtful, so it's hard to say that they would add a player like that to their future. Tomas Fleischmann never got it together for the Capitals and has a career high point total of 61, so the Wings gave up a little bit in that respect. The 4th round pick that the Capitals got became Luke Lynes who never played an NHL game.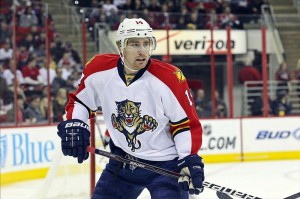 Even though the Wings seemingly gave up a lot to get Robert Lang, Fleischman and Lynes never really panned out, and Mike Green's defensive issues were something that the Wings would have seen a mile away. Out of all the players available after Mike Green's selection, only 2 would play over 500 career NHL games. Mark Streit, and Detroit's own Johan Franzen. In a draft that petered off after round one the Wings were happy to give up a 1st (a trend that would continue for years to come) for a solid, proven NHL scorer.
Lang played two more seasons with the Wings before his contract ran out and put up 72 and 66 points in those two seasons. In the end, I think it's safe to say that the Wings won this trade considering their relative success immediately afterwards, and the small amount they gave up to get that success.