We're breaking down the new faces coming into each division following the trade deadline. These posts will be updated with new information throughout the day.
Boston Bruins
He stays in-division, but the Bolts have sent Brett Connolly to the Bruins in exchange for a 2015 2nd round pick and a 2016 2nd round pick. Connolly is a 22-year-old winger who has posted a career-best 12 goals and 15 points through 50 games this season.
The Bruins also attempt to solve some of their depth problems at forward, partly due to the David Krejci injury, in a multi-player trade with the Colorado Avalanche. Coming to Beantown is veteran forward Max Talbot and Paul Carey. They'll send out Jordan Caron and a 2016 6th round pick.
Buffalo Sabres
The Sabres started the day off pretty slow, moving Brian Flynn to the Canadiens for a 5th round pick. But they made a big move later in the day, sending goaltender Michal Neuvirth to the New York Islanders in exchange for Chad Johnson and a third round draft pick.
Neuvirth has been playing lights out since the team traded Jhonas Enroth to the Stars. The organization probably saw that as a threat to their two-year tank job for this year and needed to get rid of him. This team is actively sending away anyone who threatens their odds at getting a first round pick. It's a little sad to watch. If I was a Buffalo fan, I'd have a tough time buying a ticket to a game for the rest of the year. (Emotionally, obviously you can buy get them quite easily right now if you want one.)
Buffalo traded a goalie with a .918 save percentage for one with a .889 save percentage to get a third-round pick. #greatesttankbattles

— James Mirtle (@mirtle) March 2, 2015
The team also managed to send Chris Stewart and Torrey Mitchell out of town. In exchange for Mitchell the team grabbed the Montreal Canadiens' 7th round pick in 2016 and prospect Jack Nevins who has yet to make his NHL debut. He's in his first full professional season after posting solid numbers in the QMJHL last season. Through 32 games for the Hamilton Bulldogs of the AHL he has yet to post a point.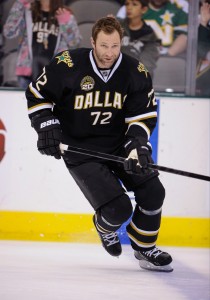 Detroit Red Wings
The Red Wings made a move to bring in veteran scorer Erik Cole from the Dallas Stars. Cole is in the 13th year of his NHL career and has 18 goals and 15 assists on the season. He's hit the 30-goal threshold twice in his career. I wrote about Cole leading up to the deadline, saying that he has the ability to make a team better going down the stretch — particularly a defensively sound team like Detroit — but that fans should be concerned about any intentions to sign him to an extension.
The Red Wings were rumored to be deep in talks with the Toronto Maple Leafs about acquiring Dion Phaneuf, but TSN reported that the price was simply too high for them to make a move on it. Shortly after that, it was announced that the Red Wings had acquired defenseman Marek Zidlicky, who is a bit of a divisive figure. He can seem lackidasical at times and takes a lot of penalties. However, he can also be a stalwart presence on the blue line, especially for a team like Detroit who is looking to shore up some depth issues.
Oh, and the last time Zidlicky was traded at the deadline, that team went to the Eastern Conference Finals. It's a sample size of 1, but if your a Wings fan and looking for a reason to believe…
Looks like that will be the only moves we're going to get from Detroit today.
Red Wings confirm they are done for the day. No more trades from the Motor City. #NHLTrade

— John Shannon (@JSportsnet) March 2, 2015
Florida Panthers
The Panthers made a number of moves at and just before the deadline, making them both buyers and sellers. In newcomers, the Panthers paid a price to bring in Father Time, Jaromir Jagr from the New Jersey Devils, where he was unhappy with his playing time. Jagr scored his first goal in a Panthers uniform on Sunday night when he tied Phil Esposito for fifth in all-time scoring.
In the process of sending Tomas Fleischmann away, the Panthers also acquired former 50-goal scorer Dany Heatley from the Anaheim Ducks. Odds are that Heatley will just be playing for the San Antonio Rampage in the AHL for the rest of the season though. Prior to this season, he'd never played in an AHL game, but after being waived by the Ducks he's played 25 games in the AHL this season and has just two goals and five assists.
I think Tallon both did well to make the most of his roster in terms of solidifying the future, while bolstering the team a bit for a push down the stretch. Unfortunately, with the prices being what they were this year, he maybe paid too much for Jagr and didn't get enough in return for Sean Bergenheim, who he traded to the Minnesota Wild for a third round pick.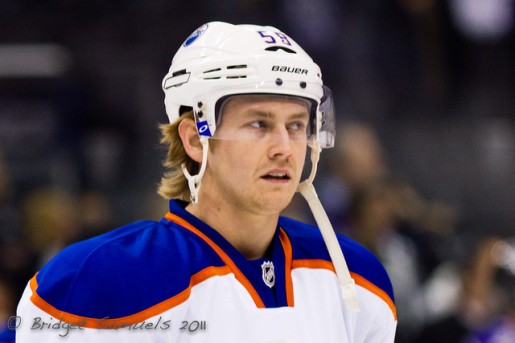 Montreal Canadiens
In a classic example of the hard-to-execute "hockey move," the Canadiens got a jump on today's action by acquiring Devante Smith-Pelley from the Anaheim Ducks last week in exchange for rookie center Jiri Sekac.
Smith-Pelley has been up and down for the Ducks, but he's a big forward at 6 foot, 225 pounds and made a big impact in the playoffs for the Ducks last year, scoring five goals in 12 games. The Habs add some size and a player who can hopefully find the next level in the second season with this move.
Montreal made their big move on deadline day, grabbing defenseman Jeff Petry from the Edmonton Oilers. Petry's a UFA at the end of the season, but a great addition for Montreal. He will help with their stretch run and could make a difference in the playoffs. The best part about this trade for the Canadiens? He wasn't one of the many players who carried a hefty price tag for teams looking to improve now. Montreal sent a 2015 2nd round pick and a 2015 conditional 5th round pick in exchange. A modest price tag this year.
Here are the conditions on that 5th round pick:
If Habs win one round, 5th becomes a 4th; if Habs win 2 rounds, pick becomes a third

— Pierre LeBrun (@Real_ESPNLeBrun) March 2, 2015
Just before noon the Canadiens bolstered their depth a little more by acquiring Brian Flynn from the Buffalo Sabres for a 2016 5th round pick. Flynn can provide a little depth scoring and helps the Canadiens' NHL roster get a little deeper, which isn't a bad thing here. Habs Eyes on the Prize did a nice write up about what Flynn brings to the organization and why this was a good move for the team.
That wasn't the end for Montreal though, they also added bottom six center (and Montreal native) Torrey Mitchell. Mitchell is a high-energy player with a physical streak, penalty killing skills, and the ability to add some secondary scoring. Mitchell isn't a world beater, but he will help with depth issues for Montreal.
Tampa Bay Lightning
Tampa Bay Lightning GM Steve Yzerman did well for himself on Monday morning, making a big move to improve the Lightning blue line, while also turning over players to keep draft picks rolling in for the future. He started the morning grabbing a pair of draft picks for forward Brett Connolly, but the big move came just shortly after.
The Lightning have added 30-year-old defenseman Braydon Coburn to the blue line. Coburn isn't a huge point scorer, but he provides a reliable, defensive mentality on the blue line that will make the team better right now. To get him Yzerman had to send the currently-injured Radko Gudas, a 2015 1st round pick, and a 2015 3rd round pick to Philadelphia. The price was a little steeper than your standard rental because Coburn has another year left on his contract after this season.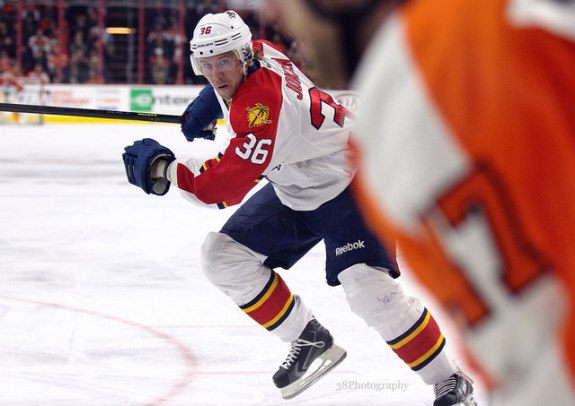 Toronto Maple Leafs
The Leafs are definitively sellers. But in the process of selling of a large chunk of their team, they've also acquired veteran centerman Olli Jokinen. Poor Jokinen was on the Nashville Predators, who are well on their way to winning the President's Trophy for best regular season record and now he's polishing his golf clubs. He's a 17-year veteran of the NHL and has amassed only six playoff games in his career. Six! He won't be adding to that total this season.
Well, nevermind. The Leafs managed to move Jokinen after acquiring him. They've sent him to the St. Louis Blues in exchange for Joakim Lindstrom and a conditional 6th round pick. Lindstrom doesn't look like he's going to add a whole lot to the organization, but it's a good move for the team as they look to add draft picks and rebuild.
In that same deal that initially brought Jokinen to Toronto, the Leafs also grabbed forward prospect Brendan Leipsic from Nashville, as well as Nashville's 2015 1st round pick, which should be a low pick. Leipsic has a lot of potential and is in his first professional season, playing in the AHL. Through 51 AHL games this season he has eight goals and 31 assists. He's a nice piece for Toronto to add during their rebuild. He's only 20-years old.
One of the deadline's stranger deals saw the Maple Leafs finding a creative way to unload what was thought to be an untradable contract. They moved David Clarkson to the Columbus Blue Jackets in exchange for Nathan Horton. Horton is unlikely to be able to continue his NHL career due to ongoing back problems that will likely require career-ending surgery. This works out for the Leafs because they can afford to pay Horton while he's on LTIR, but manage to get that salary (which was Clarkson's, more or less) off their cap for the rebuild.
In a trade that had the Maple Leafs sending Daniel Winnik to the Penguins in exchange for a 2016 2nd round draft pick and a 2015 4th round draft pick, the Leafs also acquired fringe NHLer Zach Sill, which may have been more about helping the Pens make cap space for Winnik than anything. Sill is a UFA at the end of the season and it'd be surprising if the team re-signed him. It'd be less surprising if Randy Carlyle was still coach of the team.
In a deal sending prospects in two directions, the Leafs acquired defenseman T.J. Brennan from the Chicago Blackhawks in exchange for Spencer Abbott. Brennan has bounced around between a lot of teams, spending time with the Sabres, Panthers, Blackhawks, and with the Maple Leafs last season when he posted 25 goals and 47 assists for the team's AHL affiliate. He hasn't had that same level of success this year, but there was something there that the team liked enough to move Abbott in order to bring him back into the fold. He will be a restricted free agent at the end of the season.
Dustin Nelson writes about news and the Minnesota Wild for The Hockey Writers.