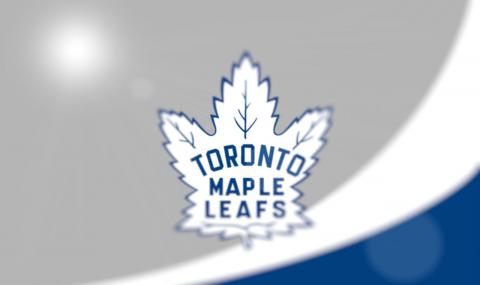 Brian Burke has been the Toronto Maple Leafs' general manager for exactly two years. Are you happy with the job he's done? Has he done enough to even assess his work? Has he lived up to your expectations when he took over the job from Cliff Fletcher on Nov. 29, 2008? There's really only one way to judge an NHL GM's work. Look at the roster he's assembled and decide if the club is going in the right direction.
The visiting Maple Leafs lost 2-1 to the Ottawa Senators in a shootout on Thursday, Nov. 27, 2008. It was the club's final game before Burke began orchestrating his concert of roster moves in Toronto. We'll compare that team with the one Burke iced Tuesday night against Tampa Bay.
In goal, in Ottawa, the Leafs started 31-year-old Vesa Toskala, with 41-year-old Curtis Joseph on the bench. This season, the Leafs' goaltending has been absolutely stellar with 26-year-old Jonas Gustavsson and 33-year-old Jean-Sébastien Giguère. Now, I could go into voluminous detail about how much better Burke's tandem is but, since you are reading this, I will assume you know just how great Jiggy and The Monster have been this season. Without them, I have no idea where the Leafs would be. Burke has upgraded the Toronto goaltending immeasurably.
On the blueline, that night in Ottawa, D Jeff Finger led the Leafs with 27:49 of ice. Pavel Kubina, Ian White, Tomas Kaberle and rookie Luke Schenn all logged over 20 minutes. Anton Stralman saw nine minutes. Kaberle and Schenn still see major time on the Leafs' blueline. Kubina, White, Finger and Stralman are out. When he's healthy, Dion Phaneuf replaces Finger as the go-to D-Man. Add François Beauchemin, Mike Komisarek and Carl Gunnarsson to this year's equation. I'll take this group any day. Oh, Komisarek has his troublesome moments. And I'm still not convinced that Gunnarsson is an NHL-caliber defenseman, but it's impossible to argue with the fact that the Leafs have given up the fourth-fewest goals in the Eastern Conference. Like the goaltending, the D is significantly better under Burke.
Up front is where the "What-exactly-has-Brian-Burke-done?" questions start. Against Ottawa, Matt Stajan, Dominic Moore and Mikhail Grabovski centred the Leafs' top-three lines. Burke has swapped Stajan and Moore for Tyler Bozak, Nazem Kadri and Tim Brent. Stajan was a wonderful player with the Belleville Bulls in major junior. Not so in the NHL. Bozak has a tremendous upside, although Leafs fans are waiting for that to emerge – even just a little would be nice, Tyler. I'll take today's group. Much more potential, especially if Kadri ends up being half the player everyone thinks he will be.
In Ottawa, the forwards no longer with the team were Niklas Hagman, Lee Stempniak, Alexei Ponikarovsky, Nik Antropov, Jamal Mayers, Ryan Hollweg and Andre Deveaux. Only Nik Kulemin remains. Replace those guys with Phil Kessel, Kris Versteeg, Clarke MacArthur, Fredrik Sjostrom, Mike Brown, Colton Orr, Joey Crabb and Colby Armstrong (when he's not hurt). The old group was plagued with Ponikarovsky and Antropov – two of the most overrated Leafs players of all time! I prefer this group, although Kessel and Versteeg aren't doing nearly what's expected of them. 2010's forwards are better. Marginally.
Keep your patience, Toronto fans. From where I sit, Burke has improved the team in every area – maybe just not as much as you'd like – or expect – from someone so vocal about his intent.