Hockey card fans will be thrilled to know that Upper Deck is going to release another of their great promotional sets, this time, produced to celebrate the upcoming World Cup of Hockey. The World Cup promotional set will be available from Sept. 15, according to the official Upper Deck blog post from Aug. 15.
The promotional set, other than "regular" cards, will also feature autographed cards and one-of-one printing plate cards, randomly inserted into packs. The California-based company currently has 185 items under the "hockey" category, but this number includes the impressive $15,000 2016 All-Time Greats master collection (which, by the way, is limited to 200 exemplars.)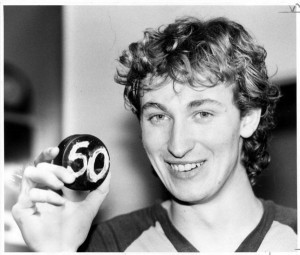 Maybe this won't be the case for the World Cup set, but it's well known that hockey cards can sell for record amounts, as the Gretzky 1979-80 O-Pee-Chee rookie card sold for $465,000 during a live auction at the National Sports Collectors Convention in Atlantic City, NJ. But, of course, if you are simply a hobby collector, you will certainly enjoy browsing the set in a few years, just to see what kind of emotions and memories some names will evoke. Journeys in the past through hockey cards are always a great and unique way to spend some hockey time away from the rink.
Refer to the original blog post by UD for all the details and information on how to secure yourself the World Cup promotional set.
A professional hockey writer and translator. Loves Russian culture, language, and hockey. Reachable on twitter @AlexSerenRosso