The Vancouver Canucks signed Swedish goalie Anders Nilsson to a two-year, five million deal. The Lulea, Sweden, native spent the 2016-17 campaign with the Buffalo Sabres, Pierre LeBrun confirmed Saturday.
Anders Nilsson with Canucks, two years, $2.5 M aav

— Pierre LeBrun (@PierreVLeBrun) July 1, 2017
A new Challenge for Nilsson
The 27-year-old was originally drafted in the NHL by the New York Islanders back in 2009, with the 62nd overall pick. In New York, Nilsson never managed to live up to his potential and wasn't resigned after the 2013-14 season. After his first NHL stint, he decided to move overseas and had an excellent season in the KHL with one of the league's top teams, Ak Bars Kazan. In the KHL he made the All-Star First Team, posting excellent numbers, including a goals-against average of 1.71 and a saves percentage of .936. Nilsson backstopped the Kazan team to the conference finals, where they lost to future champions Metallurg Magnitogorsk. Later that season, Nilsson represented Sweden at the IIHF World Championship for the second time. Previously, Nilsson won a bronze medal at the 2014 Worlds with Sweden.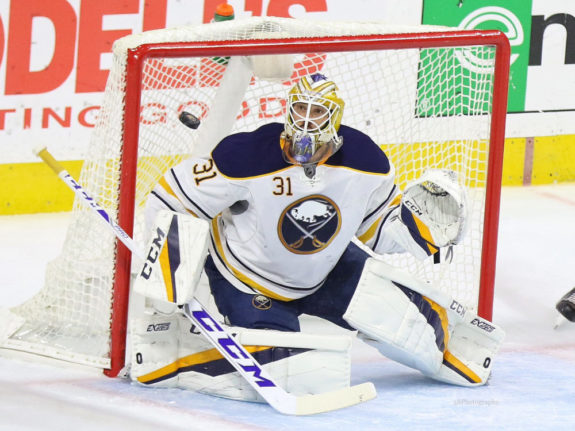 After his KHL season, he decided to get back to the NHL, signing with the Edmonton Oilers. In the same season, he was then traded to the St. Louis Blues. In the 2015-16 campaign, Nilsson played a total of 29 games. One year ago he then moved to the Buffalo Sabres, where he had probably his best season in the NHL so far, posting a GAA of 2.67 and a saves percentage of .923 in 26 games. He acted as the Sabres backup goalie and he was pretty reliable in that. The Canucks will expect the same reliability from the Swedish goalie and the competition between him and Markstrom can be a very interesting one as the Canucks will try to rebound.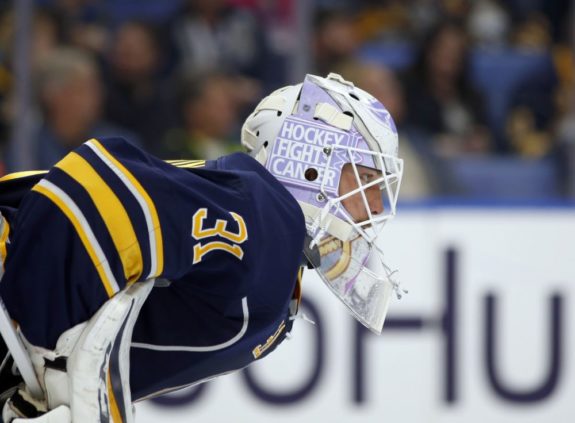 The move to the Vancouver Canucks is a good step in Nilsson career. The Vancouver-based franchise decided to give him a two-year contract, and having some stability may be very good for his game. Nilsson always had a big potential, but so far has struggled to live up to it. After veteran Ryan Miller left the team, the Canucks have so far in goal only Nilsson's countrymate Jacob Markstrom, signed through the 19-20 season with a cap hit of only $1,550,000. Nilsson's signing gives the Canadian franchise another good option in goal leaving more money on the table for defensemen and forwards, and also not having another big-name goalie covering too much space for hot prospect Thatcher Demko.
Today, the Canucks also announced the signing of other players, like defenseman Michael Del Zotto and forward Sam Gagner and may not be finished as free agency continues to roll on all day and throughout the entirety of the 2017 NHL offseason.
A professional hockey writer and translator. Loves Russian culture, language, and hockey. Reachable on twitter @AlexSerenRosso