As owner Bill Foley's hockey empire in southern Nevada begins to take shape, this week his Senior Vice President, Murray Craven, gave us a tour of the future practice home of the Vegas Golden Knights, another critical piece is soon to be revealed. The AHL affiliate of the NHL's 31st franchise. Foley and company have declined to comment on any discussions that have taken place between Vegas and specific AHL teams, though have commented on what they're looking for in a minor league franchise.
McPhee Hopeful for Deal Soon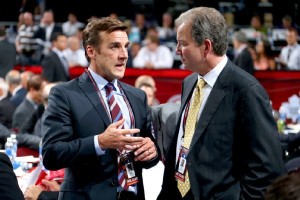 Last month Vegas Golden Knights general manager George McPhee stated that he hoped to have an agreement with an AHL franchise fully executed in January. 
"We are negotiating with a couple of groups, with respect to the American League," McPhee said at the time. "We'll see where that goes, especially in the next few weeks."
Foley has stated that he'd like a deal to be finalized by the end of the month, without identifying a particular club.
"I can't comment on it right now. We're working on the letters of intent but nothing is finalized."
That process should accelerate now that McPhee and his team have returned from their scouting trip to the World Junior Championships. The general manager and seven members of his team traveled to Toronto and Montreal before returning to Las Vegas on January 5th. Along with conducting interviews for medical staff positions, McPhee has placed completing the AHL agreement among his top priorities.
Chicago Wolves May Fit Needs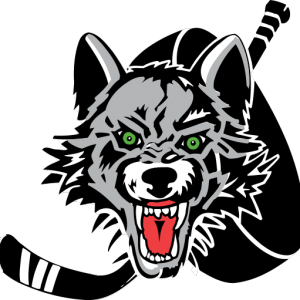 Vegas has not yet publicly referenced any AHL teams that they have begun negotiations with. Foley has stated that he would like to enter into an agreement with an AHL team not currently owned by an NHL franchise, and while that would be ideal for the Golden Knights, only one exists. The San Antonio Rampage, the top affiliate of the Colorado Avalanche, is owned by the NBA's San Antonio Spurs. One team that could perhaps fit the temporary needs of the Vegas team is the Chicago Wolves. 
A relationship with the Wolves may serve a greater benefit to Vegas when the Golden Knights are playing on the road. Given the distance and circumstance, routine trips from Chicago to Vegas may prove difficult, though other parent clubs are similarly distanced from their minor league teams. That said, an agreement between the two teams could be brief, as Vegas would likely have enough players to fill its own rosters within a couple of seasons.
Today the Wolves are in the final year of a three-year affiliation with the St. Louis Blues. They've had relationships with several NHL clubs since joining the AHL in 2001. Chicago was linked to the Atlanta Thrashers for 10 years, through the 2010-11 season. A two-year deal with the Vancouver Canucks followed. Regardless of what transpires with Vegas, it looks as if the Wolves three-year deal with St. Louis will be coming to an end. In November of last year it was reported that the Blues would not be continuing their relationship with Chicago, instead opting to do business with a new expansion franchise located in Missouri. Such a development, should it come to fruition, would of course make things easier for Vegas to finalize and agreement with the Wolves to be its top minor league club.
For their part, the Chicago Wolves responded to rumors of working with the Golden Knights fairly predictably.
"We have no comment on that rumor. We are affiliated with St. Louis and happy," Wolves spokesperson Lindsey Wilhite said in a statement.
Las Vegas local covering Golden Knights hockey since 2016.
Ball State University '05
Other work:
Credentialed NBA writer covering the Phoenix Suns,
Credentialed NCAA football writer covering the UNLV Rebels