Coming in as defending champs, the United States will have a clear target on their backs in the Under 20 World Junior Classic this December. Washington Capitals forward prospect Riley Barber knows that and believes that the United States under 20 roster has the talent and will to repeat as champions.
Barber took some time to speak with The Hockey Writers before the WJC, prior to leaving Miami University of Ohio to join his USA teammates.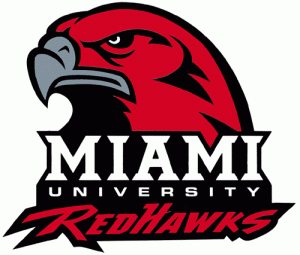 "I think you should always have high expectations and I believe that we have a great chance to medal and I could see us playing for gold," Barber told The Hockey Writers. "I think the strengths of the team is our versatility. I think there are great players that can play a lot of roles, which is always a great thing."
Barber played a big role in helping USA achieve gold in Russia last winter, totaling three goals and three assists in seven games, along with a plus one rating during even strength play. His leadership and experience will be essential in giving his team a great chance to go deep in the tournament.
"I think that going through the tournament like we did last year prepared me to take it one game at a time and to not think far ahead," explained the 19 year old, six foot Capitals prospect. "It's a long tournament and you really have to take it game by game and try to get better every day."
Barber could see substantial minutes on USA's power play and penalty kill, in his second year on the team. He will likely be relied upon to play against the opponents' top players during five on five play. He'll likely make the United States final roster with fellow Capitals prospects Connor Carrick of the AHL's Hershey Bears and Thomas DiPauli from Notre Dame University.
"I think the world juniors is a more skill type of game because of the bigger ice sheets and the talented players," said Barber. "Although both types of hockey put a great deal of emphasis on the special teams and it's going to be huge again at this world juniors."
The United States began the tournament December 26th with an 11:30 AM matchup against the Czech Republic. The Red, White and Blue also challenge Slovakia, Germany and Canada in group play before the quarterfinals take place.
In his second year with Miami University of Ohio, the 19 year old has grown on his amazing freshman year, totaling 28 points in 18 games. He's played with forward Austin Czarnik and developed great chemistry on Miami University's top line. He recorded 39 points in 40 games in his freshman season, earning him the CCHA Rookie of the Year award.
"It has been an awesome time playing with a great player like Austin and I think the key is our chemistry," Barber said. "We know what each other likes in certain situations and always try to put each other in the best spot for success. Another key element is unselfishness and I think selfishness between us is non-existent."
A big factor in his development and decision to attend Miami University of Ohio was his comfort with the coaching staff, along with his trust in head coach Enrico Blasi. The Redhawks' bench boss recently signed a long term extension with the school ton continue coaching.
"He has had a great impact on my development on and off the ice," Barber spoke of Blasi. "He's a great coach that truly cares about his players and that's a relationship that I will always have with Rico."
Miami University currently is ranked 12th in the country this season, but haven't played as well as they've wanted with a 9-7-2 record thus far. Barber hopes that his team plays deep into the spring, with a trip to the Frozen Four in Philadelphia in April.
"I think I have had a pretty good start but obviously I want to be better as a team and accomplish the end goal of a national championship."
In his second season in the NCAA Barber isn't currently thinking about jumping to the pro game, but the sixth round pick is catching a lot of attention. Washington could have one of the best bargain picks of the 2012 NHL entry draft when he potentially reaches the National Hockey League.
You can follow Matthew on twitter @m_speck and email him at mspeck21@yahoo.com with any questions or comments.
Matthew Speck covers the Washington Capitals organization for The Hockey Writers. He provides coverage of both Washington at the NHL level and prospect related content. Matthew also covers local sports for the Lebanon Daily News in Central Pennsylvania. You can email him at mspeck21@yahoo.com with any questions or comments.