As Evgeny Kuznetsov scored the Game 6 overtime winner against Pittsburgh Monday, Alex Ovechkin looked to the rafters and let out a sigh of relief. The Capitals finally did it, exorcising the demons of the past and finally advancing to the Conference Final for the first time in 20 years.
"It feels good," captain Alex Ovechkin said. "We're ready for next round… it's something new for us."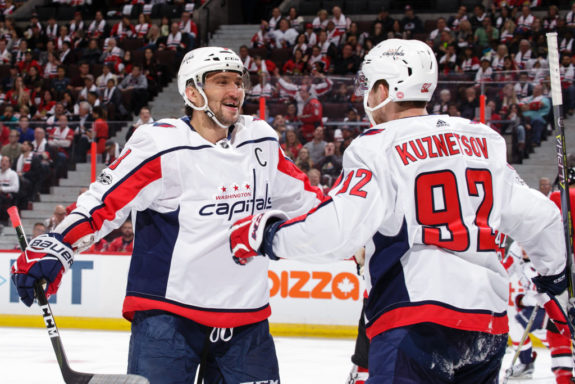 It was soon after, they remembered they were only halfway to their goal of hoisting their first Stanley Cup in franchise history, and that they had to come down from the excitement of finally defeating the Penguins and making it to the third round.
"We're going to celebrate when it's over," Ovechkin said. "Hopefully we win the Cup and when it's over, we're going to be celebrating. When it over, finally, we move forward. We going to play against a very good team and solid players."
Capitals Shifting Their Focus
When it comes to moving on to the third round, Washington quickly had to come down from the excitement of finally defeating Pittsburgh. Goaltender Braden Holtby said that the first practice after the victory back wasn't necessarily as intense as it was in the past, but that level of effort and intensity will return as they move closer to their meeting with Tampa Bay.
"[It's] human nature, you come down a little bit," Holtby said. "We're going to skate, we're going to get back to work. I think that's the benefit of having a couple days."
As they head into Game 1 Friday, the focus will shift to learning to shut down a team equipped with a lethal offensive arsenal that features the likes of Steven Stamkos, Nikita Kucherov and Brayden Point.
"Our group knows we can play against those types of players," goaltender Braden Holtby said. "Every team, especially at this point, has those types of players. I think we have especially a couple defensemen that can literally play against anyone in this league and succeed."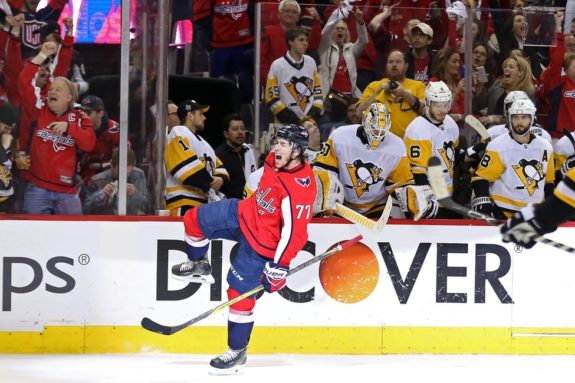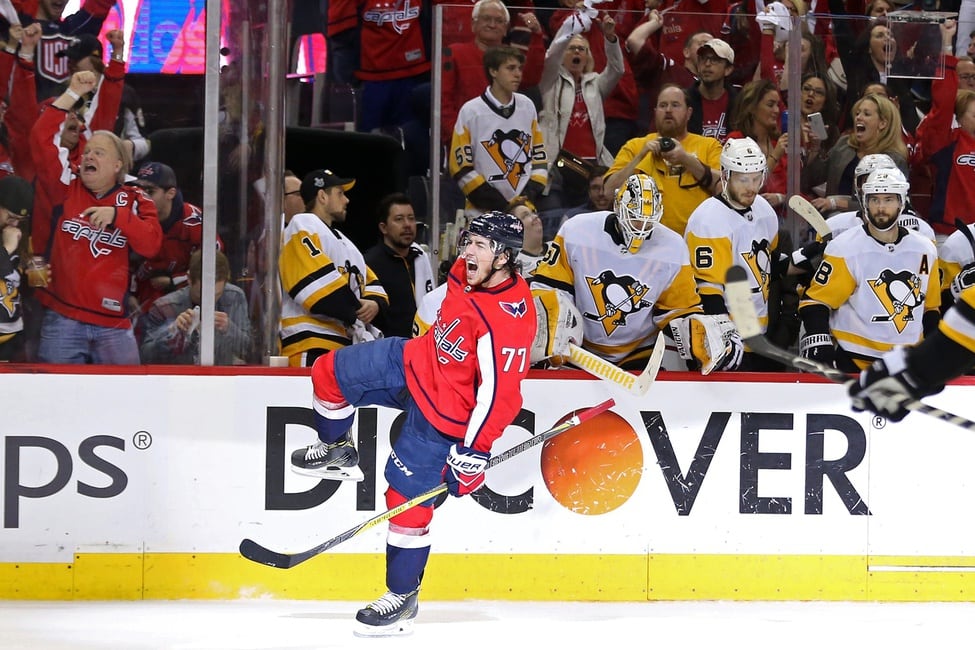 Tampa Bay had the upper hand in their regular season meetings against Washington, winning two of their three meetings. However, Holtby said the no one will even consider that statistic heading into Game 1.
"It doesn't mean anything once you hit the ice," Holtby said. "I think we're confident in playing them and I think that should lead to more preparation, so we can focus on what we have to do to get success. We won't focus on any past circumstances."
Is Capitals' Resilience the Key?
In light of injuries to players like Nicklas Backstrom and Andre Burakovsky, as well as a three-game suspension for Tom Wilson, the Capitals have had to rely on younger players like Travis Boyd and Nathan Walker to fill the holes in the lineup, and they've done just that. Walker had a crucial, excellent performance in Game 6, having the primary assist on Washington's lone goal in regulation time and being the first Australian to play in the NHL playoffs.
"We got a lot of demons out of the way, the way we did it with the types of people we have out showed a lot of resiliency," Trotz said. "We're going to play a good opponent in Tampa, so just keep a level head and get the work boots on and let's get ready to strap the helmet on and go to Tampa and go head to head with them."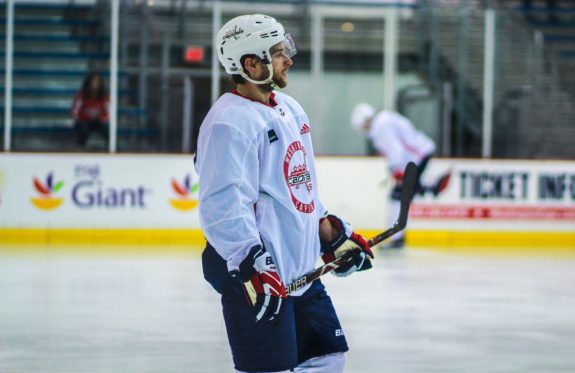 Though Wilson, Backstrom and Burakovsky are expected to return for the Conference Final, it is this resiliency and mentality from this group, which is clearly following a more relaxed game plan, that could be the key for them against the Lightning.
Still, despite some critics seeing the Lightning dominate over Washington, Ovechkin said he and his team are ready to do "whatever it takes" to prove those critics wrong and move forward.
"If you have to block the shot, you block the shot. If you have to make pass, make pass. If you have to score a goal, you score a goal," Ovechkin said. "Whatever it takes to win the game, that's the most important for us."