They've built a roster to rival any in the Metropolitan division. They've targeted, and landed prized free agents. They've spent money on home grown talent. They've got a Vezina caliber goaltenter.
They've even fired a coach, and hired disciplinarian, but the fact remains that that Columbus Blue Jackets still aren't winning, let along living up to lofty preseason expectations that they could return to the Stanley Cup Playoffs and compete for a Metropolitan Division title.
Why can't the Blue Jackets win?
It's a question that Blue Jackets fans have been asking themselves not just frequently this season, but often over the franchise's 15 year existence.
Those frustrations are beginning to boil, throughout a 6-12 start to the 2015-16 campaign. No more evidence needed than a cascade of boos during a 3-2 loss to the Winnipeg Jets in John Tortorella's first game behind the bench at Nationwide Arena.
There's multiple ways an organization can be evaluated: ownership, front office, coaching staff, the draft, etc.
They've proven they can bring players together. They've never failed to spend money, but something has been missing to pull everything together.
From a front office standpoint, the Blue Jackets appear as stable as ever.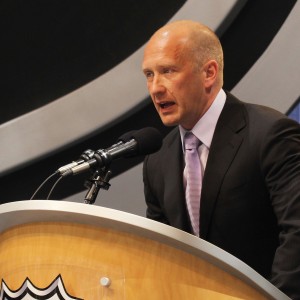 Jarmo Kekalainen is as quality of a general manager you can ask for, with a proven track record that spans to his days in St. Louis where he scouted the likes of David Backes, David Perron, T.J. Oshie and Alex Pietrangelo.
A brief look at his draft history in Columbus, and Kekalainen has left his stamp throughout the organization.
He's also shown his ability to make a splashy deal, acquiring and signing Brandon Saad to a six-year contract extension. While the Saad signing grabs headlines, he's also acquired and shipped out Marian Gaborik, landed Scott Hartnell and grabbed David Clarkson for Nathan Horton, who still has no signs of returning to the ice anytime soon.
After the cupboard was left bare by Doug MacLean and Scott Howson, Kekalainen has assembled a collection of talent that would make many in his position green with envy: Depth? Any club would be happy at the thought of Hartnell on their third line.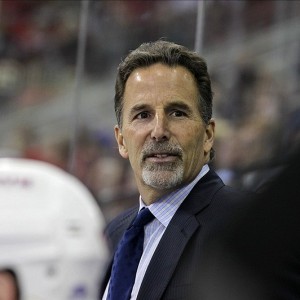 One of Kekalainen's answers to any problem is simply to work harder: a conviction that he hopes permeates through to his players by way his new bench boss, Tortorela. One thing that John Tortorela is going to do is get a team working hard.
But this all brings us back to the the primary question:Why can't the Blue Jackets put it together? Their blueprint has been erased like a blackboard, rewritten and erased again.
From now until thanksgiving may the most crucial two weeks in club history. Will they be able to rebound from a morbid start to return to the Stanley Cup Playoffs? Or will they fade back into obscurity after yet another season ripe with promise dissipates?
Their work is cut out for them: seven points separate the Blue Jackets from a playoff spot. It's only November, but the points still count the same.