With three losses in a row and a 15-16-8 record that has them back in last place in the Metropolitan Division, how much longer does the  Jack Capuano/Garth Snow regime with the New York Islanders last?
Lack of Offense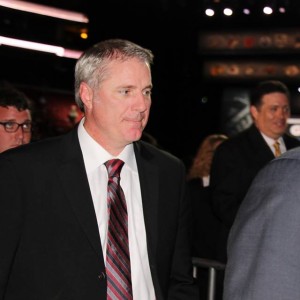 Scoring just three goals over the last three games as well, the Islanders have failed to put up much of a fight against the Arizona Coyotes, Colorado Avalanche and Florida Panthers. The first two teams they would have easily defeated last year, while the Panthers fell to the Islanders in the playoffs last season to end the team's 23-year playoff series win drought.
Following the losses of Kyle Okposo, Frans Nielsen, Matt Martin and putting PA Parenteau on waivers before the start of the season, the Islanders are not the same team. While the defense hasn't been terrible and they've received excellent goaltending from Thomas Greiss, their possession game is the worst it's been in years. An ineffective power play and spotty third-period play have put the nail in the coffin on their playoff chances. With about half a season left to go, the Islanders are dead in the water.
[irp]
Why so Positive?
Despite their current place in standings and woes on special teams, the Islanders management and coaching staff continue to be positive in a way that you'd think they were in the middle of a playoff race. Usually vague and cliche in his post-game comments, Capuano, as well as Snow, have continually stuck by their players and said they believe. With even their star player, John Tavares, playing mediocre hockey this season, who does Capuano believe in? With plenty of prospects on offense and defense, Capuano and Snow have been reluctant to go to the AHL for improvements and haven't made a trade either. It's gotten to the point where something has to be done and all signs point to Capuano and Snow not doing what needs to be done.
However, following the team's 2-1 loss to the Florida Panthers, Capuano was as close to irate as he has been during his run with the team.
"There are some other guys, too. You can say the veteran guys, but there are a few of the young guys. You watch the game tonight, they were nonfactors," Capuano said. "What you need to do right now, in the time that you're in this game right now, you have to come to the rink and you have to be a difference-maker. If you don't have that mindset to be a difference-maker, knowing it's a crucial time with games in hand, to play like you played tonight, then you're in the wrong profession as an athlete."
Changes to Come?
Jaroslav Halak was put on waivers the last time Capuano was this direct. Could this mean that changes are on the way? And if there are players that get brought in to spark the offense, who sits? With his enormous and lengthy contract, Andrew Ladd has to be on the ice. With his affordable contract and playoff experience, Jason Chimera has to be on the ice as well. He's one of the few players the Islanders could get something decent for in a trade.
Ryan Strome, however, with just six goals and 14 points in 36 games, may ride the pine. The same thing goes for the inconsistent Shane Prince, Alan Quine and high-priced Nikolay Kulemin. First round pick Anthony Beauvillier should be on the ice. The rookie is one of the few players with a positive plus/minus rating. He also has the highest shooting percentage on the team, behind Anders Lee. Beauvillier, unlike several players on the Isles this season, deserves to play.
Capuano and Snow may have to make some difficult decisions over the next few weeks. Especially if they want to keep their jobs.
Ho-Sang Wants a Shot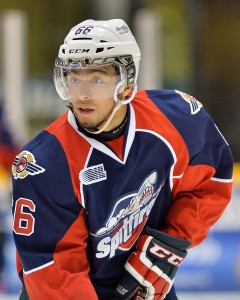 Away from Beauvillier, Joshua Ho-Sang, another former Islanders first rounder, appears hungry for a shot in the NHL. If the Islanders keep tanking, does he or Michael Dal Colle, another first rounder currently in Bridgeport, get an opportunity? Could that force a familiar face to the press box or to another team? If changes on the roster aren't made, then what does that mean for Snow and Capuano? Regardless of what changes, in order for the Islanders to get into the playoff picture this season, something has to.
"I know that they're in last place right now," Ho-Sang told WFAN.com this week. "I just want to play better and force their hand. They obviously need to figure out some stuff up there. I can just control what I can and play as well as I can down here. Ultimately, they make the call whenever they feel like it. My phone is always on. Personally, I haven't been talking to management that much, so I don't know what's going on with them. Whatever they want to do with me, they're more than welcomed to."
[irp]
Where is the end of the Line for Snow and Capuano?
If the decision-making skills exhibited by Snow and Capuano all season are any indication, this season is over for the Islanders. It appears little can be done to change the Islanders' fortunes anyway. If they do make the playoffs, it'll be because of what they have on the ice right now.
Ho-Sang and any other prospect with potential will most likely have to wait until next season to get a shot. Boxed in by their misuse of the salary cap and contracts given to players who haven't performed this season, Snow has put the Islanders in a corner they can't escape from. Capuano's inability to light a fire under his under-performing team has only made things worse. How long this goes on can and will affect the Islanders this season and in years to come.
Over the past ten years as a working journalist, Patrick Hickey Jr. has covered the New York Islanders, New York Rangers and New Jersey Devils, as well as the Brooklyn Aces of the former EPHL, contributing pieces and/or holding Editorial positions at NBC, New York Sports Day, NY Sportscene Magazine and the New York Times. During that time, he has interviewed NHL stars the likes of Brendan Shanahan, Bernie Nicholls, Bob Probert, Martin Brodeur and Zach Parise. He is also the first winner of the New York Islanders Blog of the Year Award, for his work on TheDriveForFive.com in 2008.