Devan Dubnyk plays a key role in the Wild's success. Over the course of two and a half seasons, Dubnyk has solidified the goalie position. A position that was in so much doubt for several years in the State of Hockey. He has put together back-to-back seasons of starting 60 plus games, won 30 or more, and had a .915 save percentage or better.
Despite his success with the Wild, Dubnyk has shown a weakness and that's fatigue. After Darcey Kuemper failed to perform as a reliable backup, head coach Bruce Boudreau was forced to play Dubnyk much more frequently. This lead to a substantial drop in performance at the end of February and through the month of March. Dubnyk was overplayed last season as well when he gave up 20 goals in six games on route to a first round playoff exit.
Every goalie can get fatigued throughout the season. Some goalies handle it better than others. Dubnyk is one who struggles when going long stretches without rest. There are guys out there like Pekka Rinne and Henrik Lundqvist who can easily start 65+ games a season and show very few signs of wear and tear. Dubnyk isn't one of those guys. Chuck Fletcher should be aware of this and should pursue a quality backup to help carry the load.
Wild Goalie Tandem Possibilities
Even if Dubnyk is this team's starter going forward, it would be foolish for the Wild not to look into adding a solid backup who can perform well, and start 30-35 games a season. Teams have found recent success carrying two quality goalies. The Penguins have Marc-Andre Fleury and Matt Murray. The Lightning had Ben Bishop and Andrei Vasilevskiy, and after a trade this season the Kings had Jonathan Quick and Ben Bishop.
Bruce Boudreau has said in the past that he doesn't like his starter to go long stretches without rest. Without a dependable backup, Boudreau was forced to go with Dubnyk more times than not. If the Wild could bring in a quality netminder, it could pay huge dividends.
Thin Goalie Market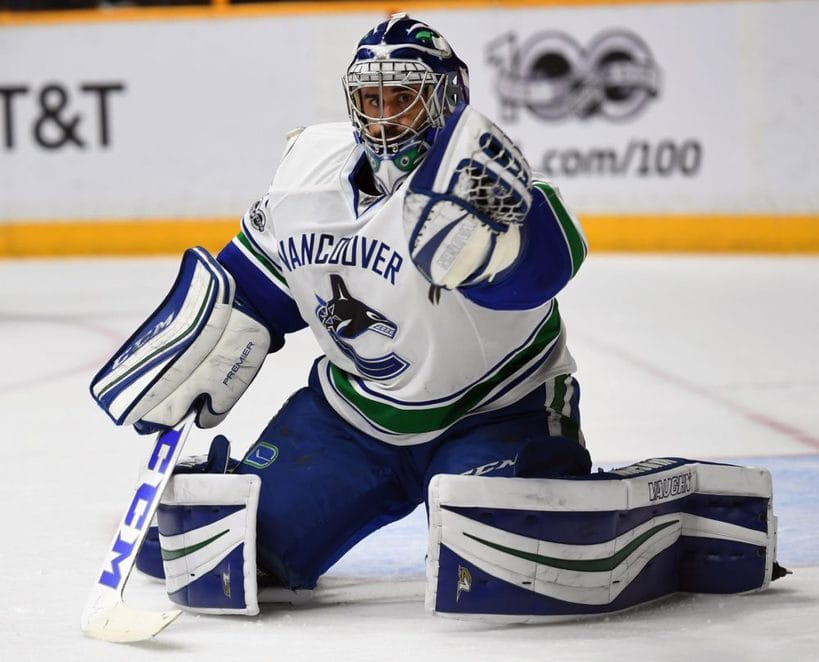 With the Wild under a tight budget, it may be tough to acquire a quality backup. Carolina recently traded for Blackhawks' goalie Scott Darling. They then proceeded to sign him to a contract extension as a pending free agent. This is one route the Wild could take if they want to acquire a high caliber backup. However, the more likely route is the free agent market.
There isn't much to choose from in this summer's free agent pool. The best goalie set to hit free agency is Bishop [at the time of writing Bishop was picked up by the Dallas Stars]. However, there will be teams who are in desperate need of a number one goaltender that would be willing to pay way more than the Wild can afford.
Brian Elliott could be an intriguing option and likely won't demand much money. Ryan Miller is an option that the Wild should consider. He's 36 years old and doesn't have the leverage to demand a big contract. His appeal as a starting goaltender has gone down drastically since joining Vancouver, but he still has the talent to be a quality backup.
No matter what the Wild end up doing, you can almost guarantee that there will be a new face on the bench next season to back up Dubnyk. The Wild are a dangerous team that are not far off from being true Cup contenders. Landing a reliable backup to give Dubnyk rest when needed could pay off big time once April rolls around in 2018.