Welcome to this latest installment of Wild News & Rumors, where we keep you up to date on the latest news and rumors about the team. The last edition featured the records broken, the possibility of an Ian Cole extension, and an injury update.
This installment covers Dumba's return, the Wild's plan at the Trade Deadline, and Suter's milestone.
Item #1: Dumba Returns
After suffering an injury from a scary play when he slid into the boards, Matt Dumba will return to tonight's game against the St. Louis Blues after missing the past three games. This is really good news for the Wild as this originally looked like a very bad injury that would sideline him significant time as he needed help off the ice.
For precautionary reasons, they kept him out of yesterday's game against the Anaheim Ducks, despite him wanting to play, which was probably the right decision as there's no reason to rush him back and risk any further injury. It isn't a surprise that the 26-year-old defenseman wants to play, and fortunately, the Wild's polarizing defenseman is returning after how bad that play looked.
Dumba has had a really strong season so far. The sharp-shooting defenseman has five goals, six assists, and 11 points in 26 games. His underlying numbers have been really strong, and he looks more like the player he was before his season-ending injury that occurred during the 2018-19 campaign.
Item #2: Suter's Milestone
Veteran defenseman Ryan Suter hit another milestone as he hit 600 career points in Wednesday night's game against the Ducks. He tallied two assists both coming from a pair of goals from his defensive partner Jared Spurgeon in Wednesday night's game.
The 36-year-old defenseman has 91 goals, 509 assists, and 600 career points in 1173 games. He and Parise alike still have four years remaining on their contract after this season.
Item #3: Kaprizov Contract Talks
Kirill Kaprizov's agent Paul Theofanous met with Wild general manager Bill Guerin on Wednesday ('Minnesota Wild trade deadline news: Kirill Kaprizov's agent in Minnesota to start contract talks', the Athletic, 03/24/2021). They met down for the first time to begin initial contract discussions. The Wild's budding star burned the first year of his contract and will need a contract this offseason. This is just an initial talk, and it is highly unlikely anything gets done anytime soon.
This will be a lengthy and complicated process for the Wild to sign their star to a long-term extension. There is plenty of time, and there's no need to worry. In the end, this will be an unprecedented situation if both parties agree to a long-term contract.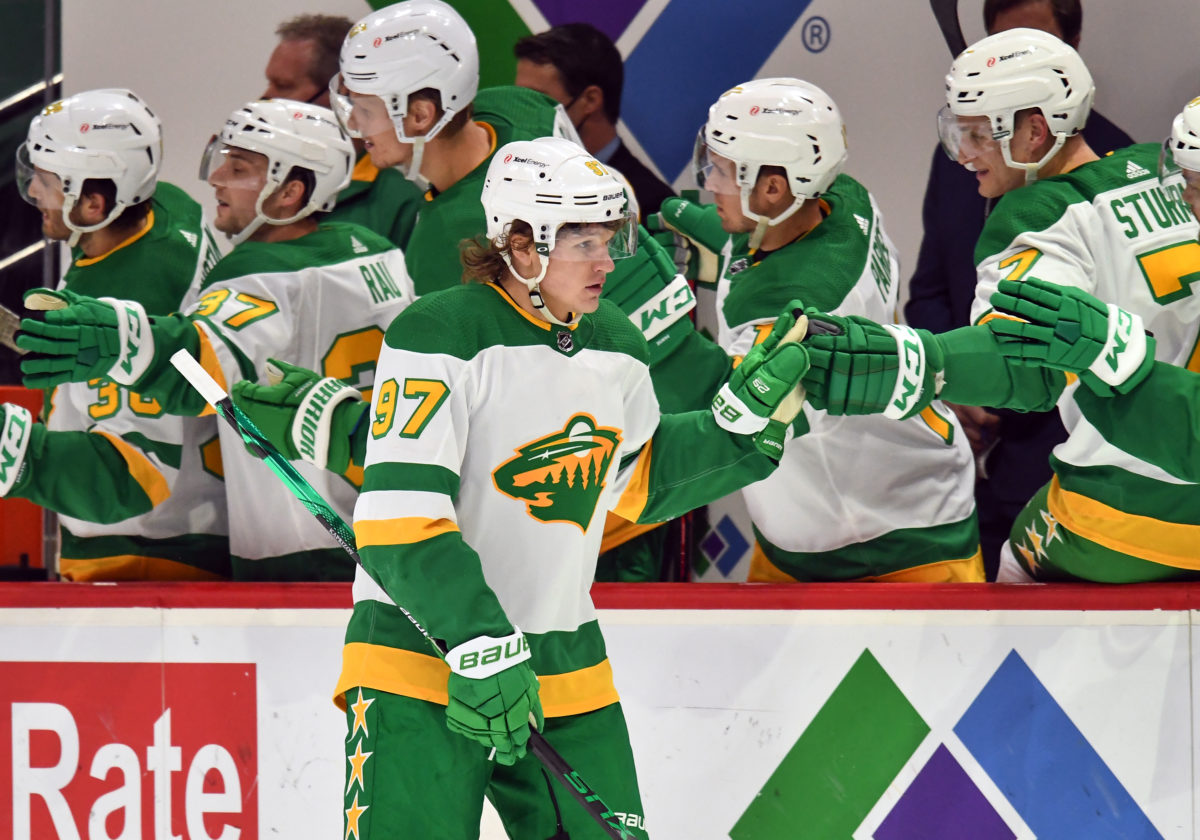 It will be very interesting to see what ends up happening as a bridge deal would further complicate the situation. The only way the organization can be sure they can keep Kaprizov in Minnesota long-term is to sign him to a long-term contract. The Wild will likely have to overpay to keep their star here for the max eight-year contract.
Final Thoughts
It is very good news for the Wild that they are getting back Dumba as he is integral to their defensive core. He is definitely a name to keep an eye on as the rumors surrounding him continue and likely will up to the deadline. Another element of good news is that the Suter and Spurgeon pair continue to heat up in the past few games and the team needs that.
The contract discussions between Guerin and Kaprizov's agent will likely be lengthy and slow. It wouldn't be a surprise if the deal doesn't get done until the offseason, as both parties will likely want to see how the rest of the season and playoffs alike go. Plus, the Wild have several other restricted free agents to sign, which makes this even more difficult.
---
---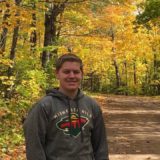 Aaron Heckmann is a journalism & broadcasting student. He covers the Wild for The Hockey Writers & Zone Coverage's 10krinks. His data-driven articles are focused on solving problems, telling stories, and discovering unique storylines. Find him on Twitter @aaron_heckmann.