For the second straight game, the Minnesota Wild got things going with an early goal, this time against the Dallas Stars. Their one-goal lead lasted for the first period but in the second, the Stars got one to tie it up. The tie didn't last long as the Wild responded quickly to retake the lead and end the second up by one. However, the Stars took a page out of the Wild's notebook and tied the game up with an early goal to start the third.
Neither team scored before the end of regulation and the Wild were headed to overtime for the second time this month. The Wild remain one of the few teams who haven't lost a game in regulation after going into the third with the lead. They went on to win the game in overtime after some very close calls to keep that streak alive.
The Wild's injury front was still not great, as they continued to be without Matt Dumba, Jon Merrill, and added Jordan Greenway to the list from their last game against the Edmonton Oilers. It was hard to tell because he was rather reserved throughout the game, but they did have Nicolas Deslauriers back from his recent injury.
Wild's Second-Line Heroes Strike Again
Kevin Fiala followed up his strong performance against the Oilers with an even better one against the Stars. He scored the opening two goals with one of them being shorthanded. It was easily one of his best games this season, as he had five shots on goal and two takeaways. He also helped set another franchise record and that was the most goals for a single season by the entire team, as his two goals put them at 265 total goals for the season – breaking the previous record of 263.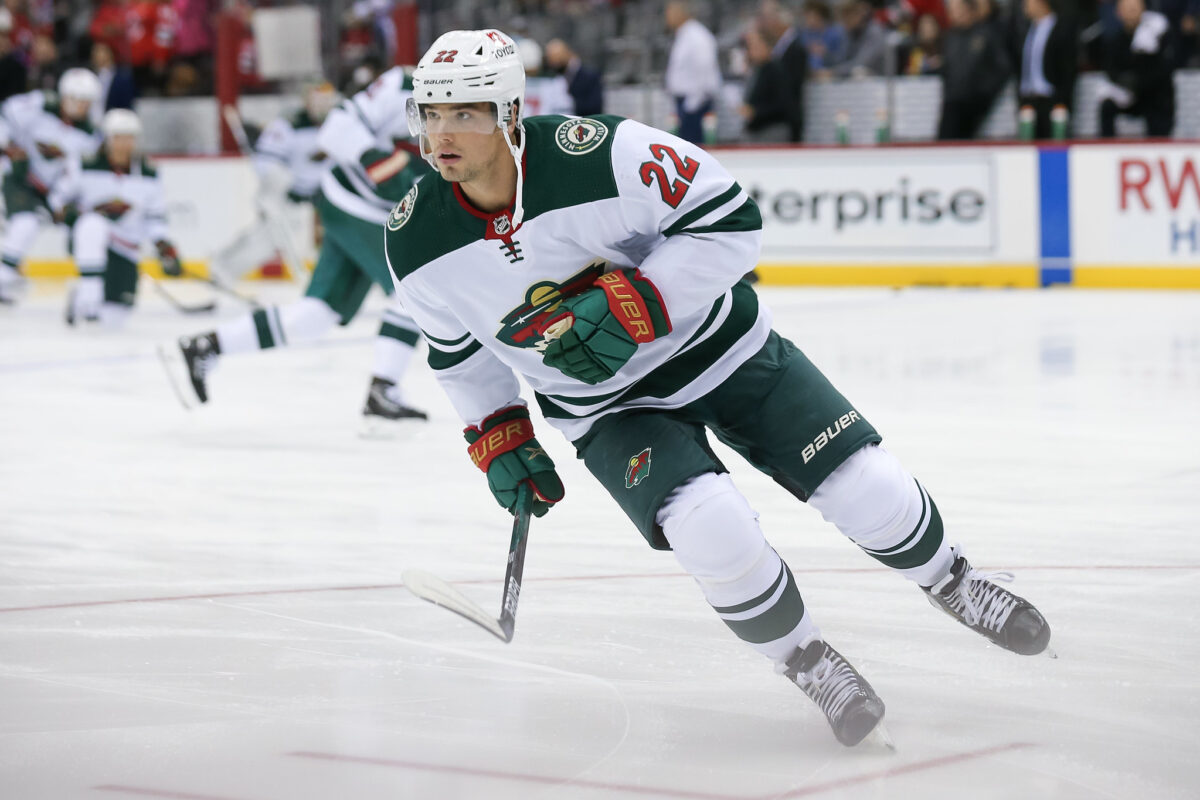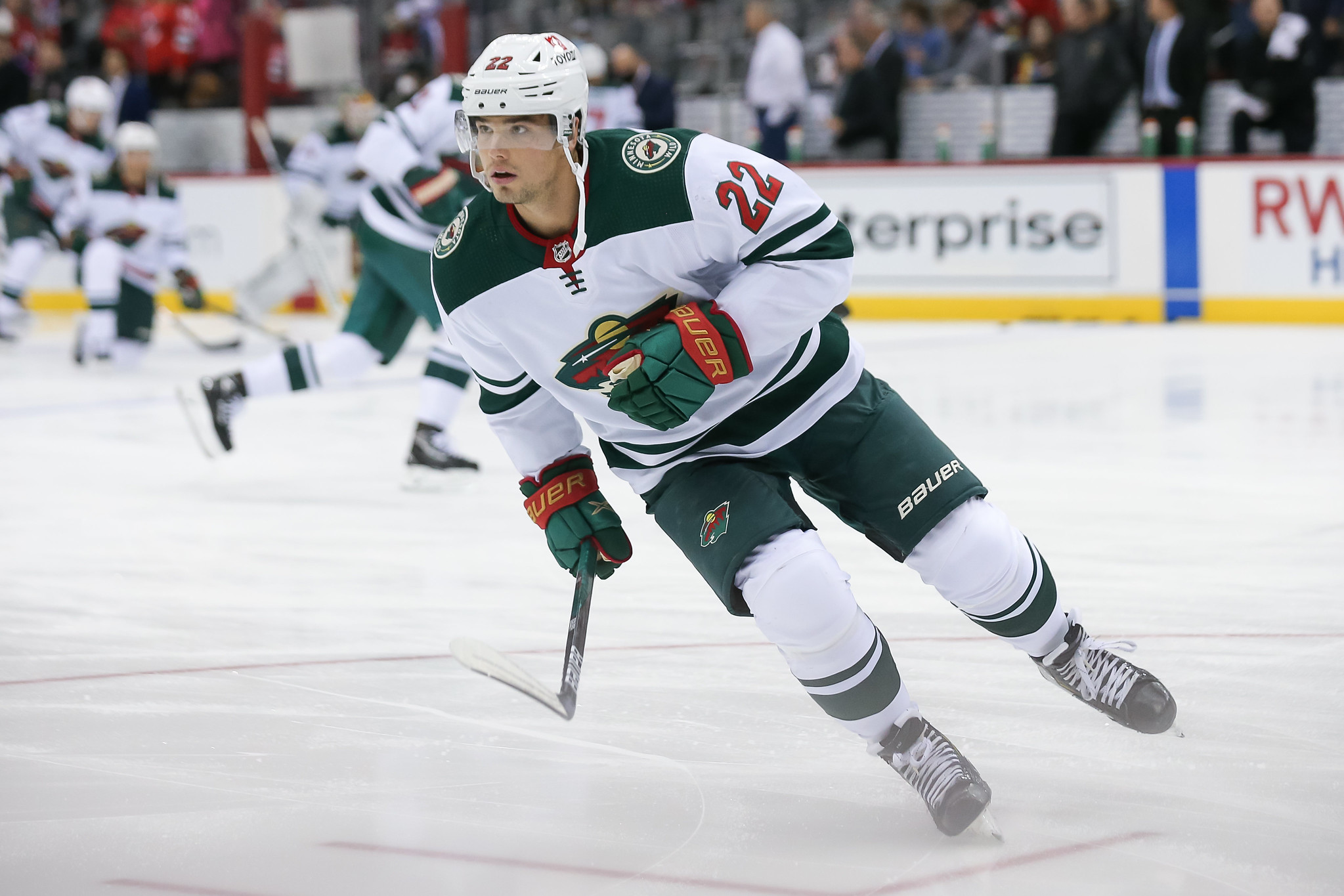 Not to be outdone by his linemate, Frederick Gaudreau, who has played very strong hockey as of late and had many chances throughout the game, got his time in the spotlight. He scored the overtime-winning goal on a pass from goaltender Marc-André Fleury and assisted on both of Fiala's goals, plus he had one shot on goal and two blocked shots. It was also his first overtime goal of the season.
The final member of this line, Matt Boldy, had a lot of chances like his linemates but couldn't convert. He recorded a single assist on Fiala's first goal of the game, a play he started and Fiala finished. Boldy also had two shots on goal, and a takeaway – not quite as strong of a game as the others, but he still made an impact.
Wild's Fleury Continues His Remarkable Play
There will never be enough written to describe how much Fleury has meant to this team in the small amount of time he's been with them. He's made such an impact in his six games played for the Wild regardless of whether it has been a win or a loss. He made some impressive saves against the Stars, even one that was basically an accident. He was out of position and rushed to make it back, as he spun into position, his skate just blocked the puck without him even knowing it.
Related: Wild's Kaprizov & Spurgeon Tie Franchise Records in Win Over Kings
Fleury faced 36 shots and stopped 34 of them for a .944 save percentage and a 1.95 goals-against average. Also for the second time this season but the first in a Wild sweater, he assisted on a goal. It was his 24th win of the season that put him in the top 20 goaltenders in the league, just five wins shy of his partner Cam Talbot.
Wild's Special Teams Struggles Continue
The Wild's special teams continue to be a sore spot in nearly every game they play. They didn't get a chance on the power play as the Stars didn't take any penalties, but they did get the opportunity to kill off three of their own. As mentioned before, they did score a goal while shorthanded, but they also let one in on their penalty kill as well.
The goal was a defensive breakdown once again where the defensemen followed the puck and forgot about their goaltender. They left him alone to deal with the Stars' top scorer Jason Robertson, who snuck one past Fleury after he made the initial save and couldn't get back in time. It was also the fifth straight game they let in a goal while shorthanded. The Wild really need to figure out what is wrong with their penalty kill and fix it before the postseason starts, or it may be one of the reasons they are out in the first round.
Wild Face Blues
The Wild will take on their division rival and potential first-round playoff opponent, the St. Louis Blues for the second time in just over a week on Saturday (April 16). This game is pretty important as there will be big points on the line. They have to step up their play to get past the Blues, seeing that in their last game they gave up a 3-1 lead and lost in overtime.
The Wild's defense have to be at their best against Jordan Kyrou, Robert Thomas, Ivan Barbashev, and Justin Faulk, who has been the most lethal against them this season. They have found ways to get past Blues goaltender Ville Husso before, and they'll have to do it again. The biggest thing they need to figure out is how to get a lead and keep it, unlike their last matchup. At least they'll have some strong performances to look back on and give them the extra motivation they need to take down the Blues and pull ahead in the standings.
---

---
Mariah Holland is a contributing Minnesota Wild writer for THW. She's been covering the Wild at THW since October of 2020 and specializes in game takeaways and weekly check-ins. She is always looking for different angles to cover the Wild and dig deeper into the stories surrounding the team to help fans connect on a more personal level and to keep an eye on the latest follow her on Twitter @MariahEStark.