The Minnesota Wild headed seven hours north into Canada to face the Winnipeg Jets for the second half of their back-to-back on Wednesday, March 8. The Wild have been playing strong hockey of late and were able to continue that against the Jets despite being fatigued from the night before. The Wild got things going late in the first period with the first goal of the game to take a 1-0 lead.
They held the lead through the rest of the period and added another goal to extend their lead to two and disrupt the game flow for the Jets. The Jets answered with a goal of their own to get within one but it was shortlived as the Wild responded just under a minute later to regain the two-goal lead. The Jets got the last goal of the period to once again get within one and have some hope for their team.
The third period was tight but no goals were scored until the last minute when the Wild scored an empty-netter to put the game out of reach and take the win 4-2. Marc-André Fleury was clearly a hero of the game but there were some other contributions to their win as well.
Wild's Fleury Saves Day Again
It's become a large part of their season and a familiar storyline within each game that the Wild's goaltending has been outstanding. Filip Gustavsson has been carrying a lot of the load lately, but in the last couple of weeks, Fleury's play has improved. He showed off that improvement against the Jets when he made a number of big saves that started in the first minute and made it possible for his team to win.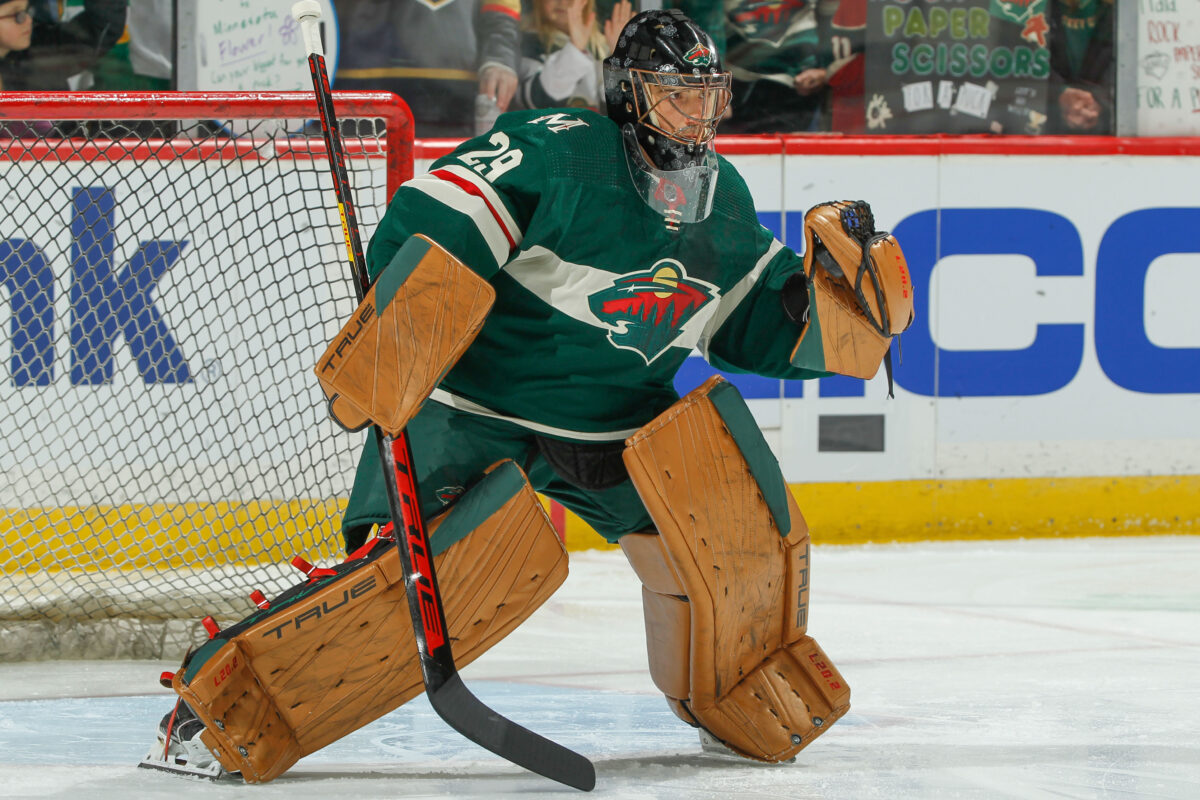 Fleury had his biggest test of the season so far when he faced 48 shots from the Jets and saved 46 of them. He posted a .958 save percentage and had four straight wins out of the last five games he played. Without him, there is no way the Wild win this game as he made save after save alongside the strong play of his defense. After this performance, Fleury's earned himself a night off and hopefully, he can continue to save his team when he takes the net again.
Wild's New Lines Successful
The 2023 NHL Trade Deadline has come and gone and the Wild's new additions have fit almost seamlessly into the lineup. That includes the new line of Marcus Johansson, Matt Boldy, and Joel Eriksson Ek, which had several chances but weren't able to get past Jets' goaltender Connor Hellebuyck. However, the Wild's other new combination of Oskar Sundqvist, Frédérick Gaudreau, and Marcus Foligno scored two of the Wild's four goals.
Related: Wild's Goaltending Helps Secure Road Trip Wins
---
Latest News & Highlights
---
Sundqvist found his place in the lineup and assisted on not only Foligno's goal that gave them a 1-0 lead but also on Gaudreau's goal that extended their lead to two goals. Sundqvist didn't score any goals or have any shots on goal, but apart from his two assists, he also had one hit and contributed defensively with a blocked shot. Clearly, Wild general manager Bill Guerin knew what he was doing when he picked up both Johansson and Sundqvist, and so far, it's been paying off.
Wild's Defensive Game Comes Out Again
Theoretically looking at the stats, the Wild should not have won this game, they were outshot 23-48. However, their defense saved the day with 25 blocked shots compared to the Jets' five blocks. Jacob Middleton has been playing solid defense for the last couple of weeks and he didn't stop against the Jets. He broke up several plays that included blocking two shots with his large frame.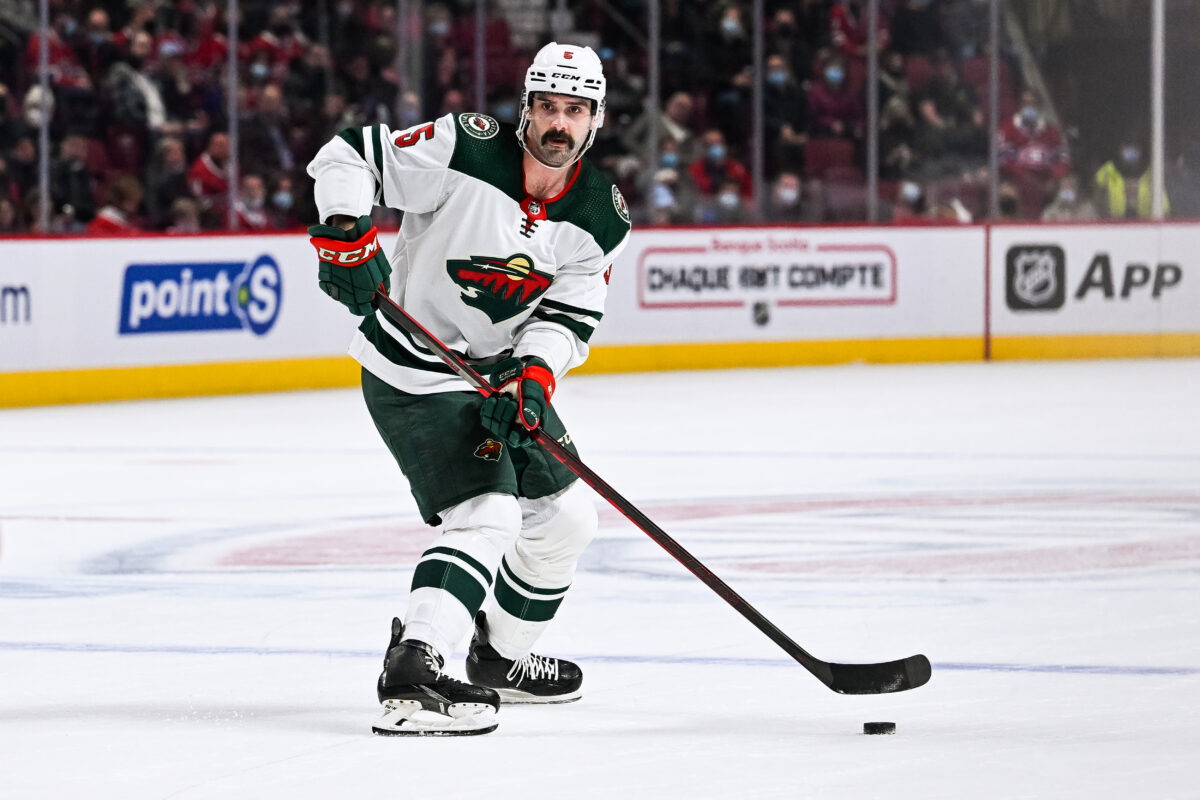 Despite the Wild missing their best defenseman Jonas Brodin, their defense stepped up in his absence and played outstanding. It was the reason the Wild were in their 12th one-goal game with the exclusion of the empty-netter at the end. The season isn't getting any easier and they will need their defense to keep up this tight play if they want to continue to win games.
Wild's Next Opponent
The Wild will have a couple of days off before they head out to California and Arizona for their second straight back-to-back. While they pulled off their latest win without Brodin and Brandon Duhaime who are both injured, they may be in the same trouble when it comes to Kirill Kaprizov. He left their game against the Jets in the third period after an opponent fell on him with their full body weight and Kaprizov's legs crumpled and there was no word on his condition following the game.
Evason had no update on Kaprizov. Hearing he hasn't had a full examination yet and that will happen in Minnesota on tomorrow's off-day #mnwild

— Michael Russo (@RussoHockey) March 9, 2023
Regardless of Kaprizov's status, the Wild will have to face both the San Jose Sharks and the Arizona Coyotes this coming weekend for another round of late-night games. Their defense will have to play stingy against Erik Karlsson, Logan Couture, Tomas Hertl, Clayton Keller, Nick Schmaltz, and Lawson Crouse. While the offense will have to find a way to continue their higher goal totals when they take on James Reimer or Kaapo Kahkonen for the Sharks and Karel Vejmelka or Connor Ingram for the Coyotes.
The Wild got by the Jets with great goaltending and their new players stepping up to give their roster a much-needed breath of fresh air. Hopefully, they'll continue to work well together and have strong goaltending to get two more wins this weekend.