The Minnesota Wild took on the Calgary Flames for the second time in three days at home while celebrating Pride Night on the eve of yet another snowstorm. They were looking to extend their win streak to five straight games with the help of another trade deadline acquisition who was finally able to join the team, Oskar Sundqvist.
The Wild's defense was up to the challenge of playing a desperate Flames team in need of points for a playoff position. It was a tight game from the start and despite numerous chances for both teams, all three periods remained scoreless and overtime was required to declare a winner. When the overtime didn't produce a winner, they had to go to a shootout where the Flames took the extra point in their 1-0 win.
Wild's "Gus Bus" vs Markström
During the offseason of 2022 when the Wild traded Cam Talbot for Filip Gustavsson it seemed like they were in for some goaltending struggles. Having a veteran in Marc-André Fleury who was hoping to have a 50/50 split with Talbot, and then adding an inexperienced young goaltender in Gustavsson, it didn't seem like a great match. However, Gustavsson has stepped up bigger than anyone could've expected especially in the last few weeks.
It started when Fleury hit a bit of a slump and the coaching staff switched to Gustavsson in hopes of a boost. Ever since then, Gustavsson has played lights out which earned him quite the fan following and a nickname; "Gus Bus", that has stuck. Despite their loss to the Flames in a shootout, he had a great game with 26 saves and his second straight shutout, both coming against the Flames.
#mnwild goaltender Filip Gustavsson has now allowed two or fewer goals in 21 of 28 starts this season

Saving all 26 shots faced vs. the Flames, he ranks second in the NHL this season with a 1.91 GAA and a .935 save percentage (min. 21 games played). pic.twitter.com/UpsNAvSfX5

— Minnesota Wild PR (@mnwildPR) March 8, 2023
While Gustavsson got the shutout in regulation, it was a goaltending battle until the end with the Flames' Jacob Markström getting the upper hand in the shootout with his saves against Mats Zuccarello, Kirill Kaprizov, and Matt Boldy. He made 40 saves including some big ones on Kaprizov, Zuccarello, and Ryan Reaves who got right up in his face but was still stopped.
The loss despite being a goaltending battle was not Gustavsson's fault. He stood tall the entire game and his offense couldn't get past Markström. Hopefully, he doesn't let this loss bother him and continues his strong play.
Wild's Quiet Power Play
A couple of weeks ago the only way the Wild could score goals was on the power play but now that they've found a way to score again while five-on-five, their power play is struggling. They had five opportunities in this game and couldn't convert. Markström was one problem they couldn't solve but the main issue was one the Wild have struggled with many times this season, and that was too many passes.
Related: Wild's Goaltending Helps Secure Road Trip Wins
---
Latest News & Highlights
---
As mentioned in this week's Wild Check-In, Zuccarello and Kaprizov have been guilty of too many turnovers and it's very obvious when they're on the power play. They try too hard to make the pretty passing plays and miss out on prime scoring chances where the goalie is clearly out of position. Even with the new addition of John Klingberg on the first power-play unit, they couldn't get a goal.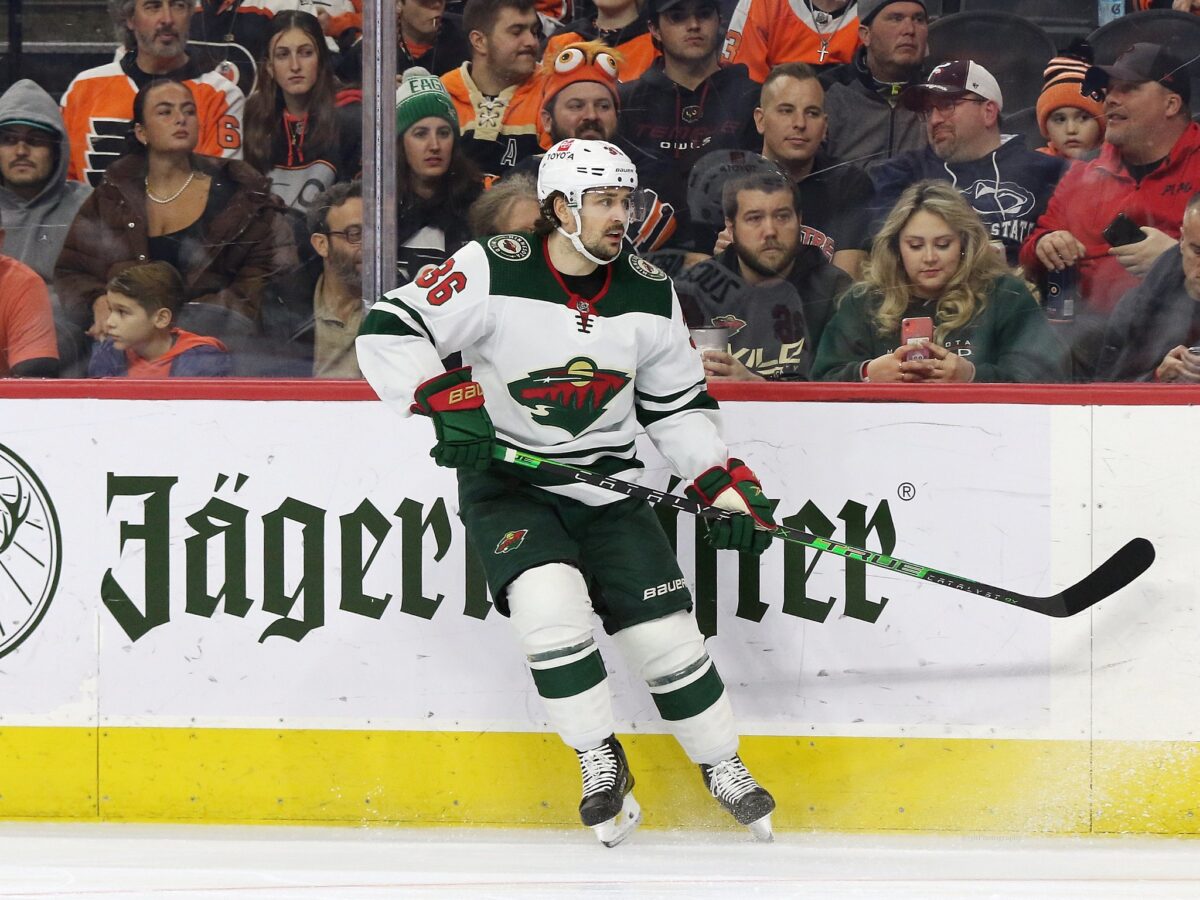 Their second power-play unit with the other new additions of Marcus Johansson and Oskar Sundqvist had quite a few chances but again couldn't score. Hopefully, the new players on both power play units will start to see some success once they get more acquainted.
Wild's Defensive Effort Strong Until End
The Wild have been playing very strong defense as of late and that's why five out of their past six games have been low-scoring one-goal games. That was very evident in their shootout loss to the Flames, as they blocked 23 shots for their fourth-highest total of the season, just five shy of their season high. Even during the overtime while playing three-on-three their defense was strong.
Jared Spurgeon although he had a goal waved off, showed his defensive capabilities when there was a mishap in the offensive zone and he hustled back to block a shot just in time and help keep the game tied. Still without Jonas Brodin due to an injury, Spurgeon stepped up big in regulation as well and took Brodin's spot in blocking shots with a team-leading seven blocks. The Wild will need their strong defense to keep going as they head out on the road once again.  
Wild's Next Opponent
The Wild will not have long to process this loss as they head north to take on their divisional opponent the Winnipeg Jets in their second game of the back-to-back. They'll have to be ready for anything as the Jets always play the Wild very tough. With the trade of Jordan Greenway, hopefully, Ryan Reaves and Marcus Foligno will be able to handle the big hits as Brandon Duhaime is still battling an injury.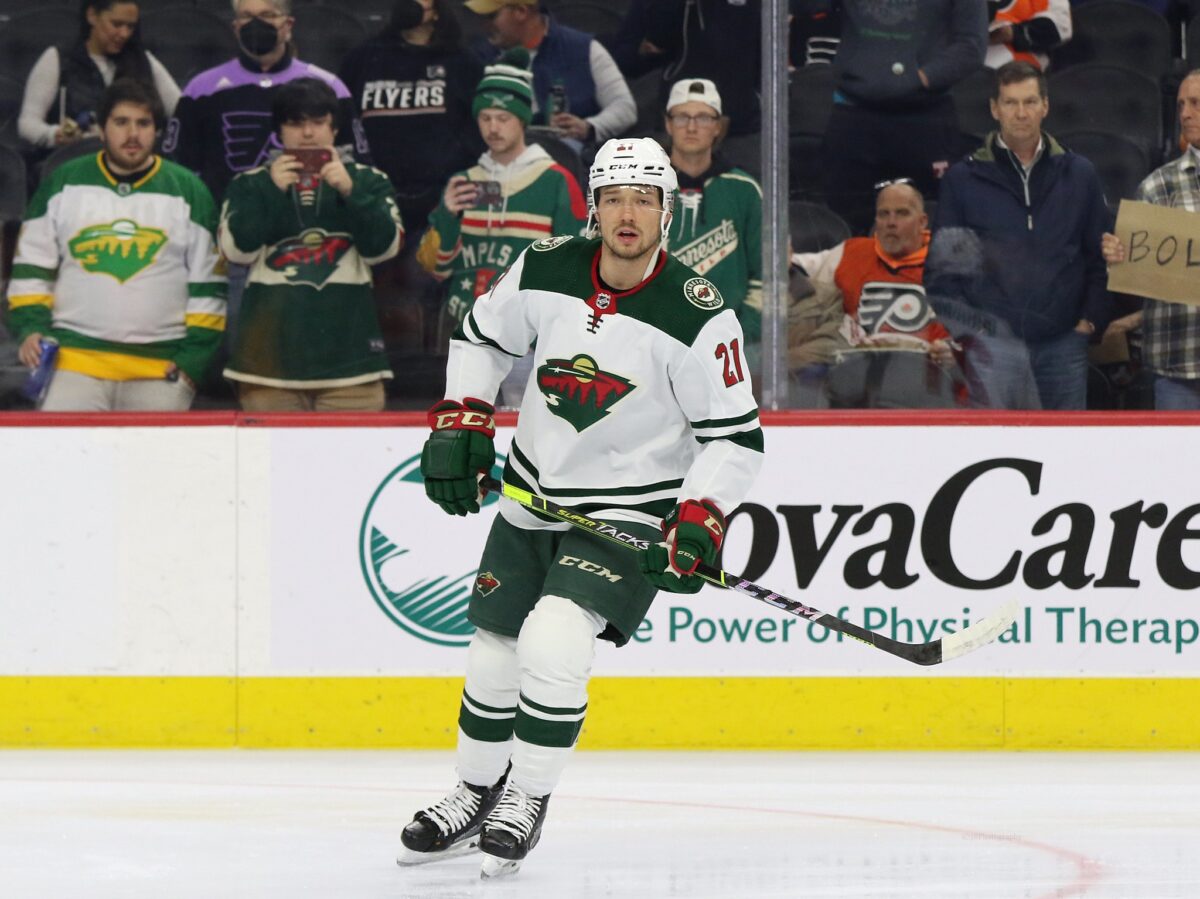 The Wild's defense will have to be careful around Kyle Connor, Josh Morrissey, Mark Scheifele, and Pierre-Luc Dubois as they are the Jets' top scorers. Their offense will also have their hands full with trying to find ways to score against either Connor Hellebuyck or possibly David Rittich. The Jets, similar to the Wild are not a high-scoring team so it may come down to a battle of goaltenders once again.
With the level of physicality that typically occurs with these two teams, there's likely to be a higher number of penalties so hopefully, the Wild can figure out how to score on their power play. As long as the Wild's defense can keep up their strong play, they have a chance to get past the Jets.