Emulate winning patterns
As free agency and the NHL Draft approaches, fans and general managers turn their attention to seemingly attractive players now freed by their former teams. Very often the reason for these departures are a simple contract impasses, but often it's because that player is now the odd-man out. When teams on the cusp of success see winning franchises discard these players, why is there often a rush to sign them? Quality by association is a common attribute many players around the league possess, with their individual stock rising based on their presence with a winning squad.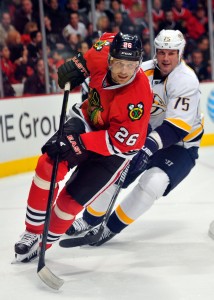 Teams that wish to emulate the successes of winning franchises that tend to make the Conference and Stanley Cup Finals on a semi-regular basis should seek to acquire talent in similar ways. Age and postseason production are primary considerations. For example, Michal Handzus' decline toward the end of the 2013-2014 regular season and playoffs — despite a dramatic overtime goal against the Kings — made room for other, younger players. So when a team like Nashville, Vancouver or St. Louis signs him based on the Hawks' successes, feel free to scratch your heads. If a team is in need of a penalty killer, great. If a squad thinks that because he won a Cup with the Blackhawks in 2013 and returned to the West Finals the next year that he's a key to a winning franchise, guess again. Teams like the Blues that are contenders needing timely playoff scoring, rather than helpful but ultimately-replaceable regular season goals.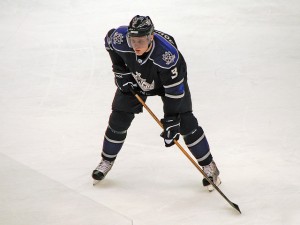 Tough choices need to be made
Prior to the Los Angeles Kings winning their first Stanley Cup in 2012, their lineup looked decent if not exactly noteworthy. Having trouble scoring goals but having decent success keeping pucks out of their own net, GM Dean Lombardi made a couple of shrewd moves. In June 2011, the team traded Wayne Simmonds, Brayden Schenn and a second-round pick to the Flyers in exchange for Mike Richards, a trade many at the time viewed as skewed in Philly's favor. Next, the Kings jettisoned promising and popular defenseman Jack Johnson for Jeff Carter and a first round pick. Not exactly viewed as the best moves at the time, these two transactions could be seen as the watershed moments in the franchise's history. Since then, the Kings have won two Cups and appeared in three consecutive Western Finals. In none of those years did the team excel in the regular season, focusing instead on building a cohesive team rather than a collection of talent. Conversely, a prominent acquisition in 2011, Simon Gagne looked like the type of player the Kings needed to complete the team. A free agent signing from the Lightning — admittedly not exactly a juggernaut at the time but emerging from an Eastern Conference Finals appearance — Gagne did with the Kings what he did before with the Flyers and Lightning — virtually disappeared. After coming off a late-playoff injury that got his name etched on the Cup in 2012, he was dealt back to the Flyers for a pick in a re-do. By then, the team was set for a few years. By picking up Gagne from Tampa Bay's curb, the Kings' ascension was perhaps delayed a year. Regardless, his impact was minimal as the Kings struggled to score.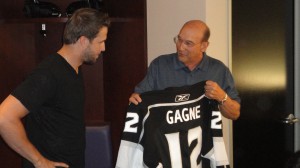 Patience over big names
It's been proven time and again that bringing in the supposed all-star team of former winners (think 1995 St. Louis Blues; New York Rangers teams of the late 1990s) might put butts in seats, but rarely has the intended impact. The reason is simple. Franchises that stack up aging Stanley Cup winners forget that there's a reason why they were available at free agency or for a third round draft pick — their former teams no longer found them useful. Teams that are the most successful over time build through the draft and their farm systems, bringing in the occasional impact player to round out an otherwise excellent team. With today's parity, GMs can usually take their time finding the right pieces to make an impact, avoiding potential (and costly) errors in bringing in players that have notoriety not because of who they are or were, but because of what they were once a part of.