by Eldon MacDonald (edited by @ChrisRalphTHW)
Jets 2.0
Kevin Cheveldayoff, the General Manager of the Winnipeg Jets, has had a string of positive developments in the past year or so as:
Playoffs: The Jets made the playoffs for the first time since their return to Winnipeg and if you add the Atlanta years, just the second time in the team's history which started in 1999.
Coach: The team now has a coach in Paul Maurice who seems to have gelled in Winnipeg with everyone – the players, the fans and management.
Prospects: The Jets were unanimously voted the team with the best NHL prospects by the THW panel this summer.
The Kane Situation: The Evander Kane situation was resolved satisfactorily when he was traded to Buffalo along with Zach Bogosian for Tyler Myers, Drew Stafford, a first round pick, Joel Armia and Brendan Lemieux.
But a General Manager's job is never done. There is much more for Kevin Cheveldayoff to do to bring the Winnipeg Jets up the NHL ranks and eventually contend for the Stanley Cup. Here are some of the things that should be on his plate: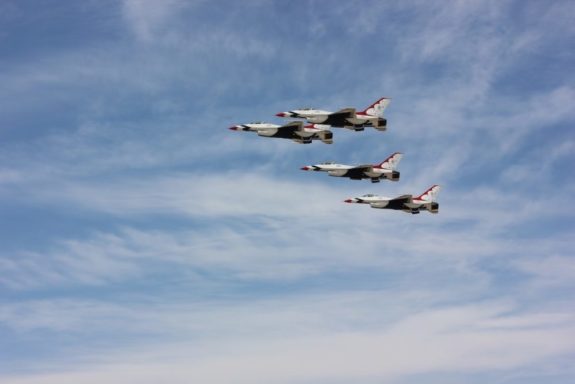 Math & Buff: I love Buff. Who doesn't love Dustin Byfuglien. Buff can be a game changer and nobody can stop Buff once he gets going. He is exhilarating to watch. However, the math is not kind to Buff continuing Winnipeg. Winnipeg has three outstanding right-handed defensemen – Buff (30 years old, $5.2M cap hit), Myers (25 years old, $5.5M cap hit), and Jacob Trouba (22 year old, $1.9M cap hit and up this year). With Trouba due for a very large raise and Buff probably wanting some himself, the cap hit on the right side of the Jets defense does not seem bearable. Winnipeg could use a number one centre. Could a Buff trade help to bring one to Winnipeg?
Center Situation: Top centres seem to be the most difficult part of a team to acquire. One of the major reasons for the Jets/Thrashers lack of playoff success has been their lack of quality at the centre ice position. The Jets finally made the playoffs last year so where are they at centre ice now? They have Mark Scheifele, a big bodied (6'3, 198) 22 year-old who put up 49 points in 82 games last year in his sophomore season. Forwards generally approach peak production in years three or four so Mark will likely show his peak potential this year or next. My best guess is that he has the size and talent to be good enough to be a second line centre on a Cup winner, in other words, a keeper. Bryan Little is a slightly under-sized (5'11, 189) 27 year-old who put up 52 points last year in his 9th NHL season. Bryan is a good player but not necessarily the player you want as a 1st or 2nd line centre on a Stanley Cup champion, although he can play wing as well. Conclusion: A true number one centre is still required for Winnipeg to go all the way.
Goaltender Situation: The goaltender situation is intriguing. The Jets have Ondrej Pavelec as their starter who had a bounce-back season with a .920 save percentage (after three successive disappointing seasons). Michael Hutchison had a decent season for a back-up with a .914 save percentage. Steve Yzerman and the Tampa Bay Lightning did not start winning until they put a high-end goalie in the crease. I don't think Kevin Cheveldayoff and the Winnipeg Jets are likely to go far in the playoffs until they do the same. For me, Pavelec and Hutchison are not likely to be the answers in goal for the Jets. The good news is that Winnipeg has two outstanding goaltending prospects in the wings who could be close to being ready: Connor Hellebuyck (2014-15: St.John's AHL .921) and Eric Comrie (2014-15: TriCity, WHL .914). Unless, the current big league two falters badly, I suspect Cheveldayoff will stick with them for this year. I am OK with that but if an injury happens, you will likely see Connor Hellebuyck in the NHL and in the NHL for good.
Prospect Abundance: Can you have too much of a good thing, like solid NHL prospects? No, but you still have to manage the prospect situation. The Jets are in a position where the quantity of quality prospects may be too high for the big club to absorb. This means that Kevin Chevaldayoff may have to dust off his old Chicago Black Hawk cap and do a Stan Bowman-like churn over of some of the current prospects for future prospects or big league players to manage the overabundance.
The future of the Winnipeg Jets looks very promising indeed with the quantity and quality of the prospects in their system. They also seem to have the big league management and coaching necessary to continue to advance to the promised land of Stanley Cup contention. However, the road to the Cup is a difficult one even for the best of teams. It has been a long and difficult road to achieve the team's current success. Unfortunately, it won't get any easier to move further up the ranks.
Future is now? @NHLJets GM Kevin Cheveldayoff charts the upcoming season with TSNBobMcKenzie. http://t.co/FufWINTZqa pic.twitter.com/8zMMNJNyik

— TSN Hockey (@TSNHockey) September 14, 2015
Big Bang Theory: E-Mac's Impact Prospects
The top nine players on the Jets Prospect List have a strong chance of making the NHL and being impactful when they do. In addition, there will likely be some of the others who make the NHL, but they are either less likely to have an impact or less likely to make the NHL.
Possessing nine impact players is tops amongst NHL teams. As for the rest of the league, Arizona and Detroit are tied for the second-most impact players with 8 apiece. Los Angeles trails with just 1.
Already Arrived
21 and Under Players as of September 15, 2015 in the NHL
(to give one the big picture of young players in the organization)
Trouba, Jacob

Drafted: 2012-9

2014-15 Team: Winnipeg, NHL

D, R, 6'2, 201, 65-7-15-22 (+2)
*Link to rankings of all teams
Winnipeg Jets Top 10 Prospects – Summer of 2015
The Next Ones Summer Prospect List includes the top 10 prospects along with 5 honorable mentions and any other 2015 draft choices not previously listed.
Drafted: 2014-9th
2014-15 Team: Halifax, QMJHL
W, L, 6'0, 176, 51-37-63-100 (+26)
Nikolaj Ehlers is a Halifax Moosehead hybrid. He has the explosiveness, skating and shot of Nathan MacKinnon and the dangle and passing of Jonathan Drouin. I am not saying he is better than those two but he is certainly in the mix. He was heavily criticized for not being good enough in the first two games of the 2015 Penticton Prospects Tournament. However, by game three against Vancouver, Nikolaj Ehlers was good enough to decide the outcome in about 10 minutes. Nikolaj Ehlers will make the Jets this season unless Jets management decide that he needs to put more weight on his slender frame to stand up to the rigors of an NHL season. Nikolaj has played mainly at wing so far but has seen some centre ice time and looked good in doing so. Will he be tried out at that position in the NHL – not likely this season but that shouldn't be ruled out in the future. Nikolaj has the potential to eventually be one of those four or five core players that you play to the ground when you eventually win a Stanley Cup.
"A lot of guys stepped up." Ehlers' 3 assists lead the way as #NHLJets head home with a W > http://t.co/VCbYBssubj pic.twitter.com/8CukdmGsn8

— Winnipeg Jets (@NHLJets) September 14, 2015
Drafted: 2012-130th
2014-15 Team:  St.John's, AHL
G, L, 6'4, 201, 58-2.58-.921
Connor Hellebuyck is undoubtedly one of the top goalie prospects outside of the NHL. Will he make it this year? If the two current Jet goalies have a decent camp, I suspect he will start in the AHL. However, when injuries come and they most always do, Connor will get his chance to show Winnipeg fans what he can do. The former NCAA goaltender of the year was simply outstanding for Team USA at the 2014-15 World Tournament where he had the best save percentage (.948) and was named to the all-star team. Connor Hellebuyck possesses that big-man stature, a Carey Price like calm and a Carey Price like minimization of movement. He also has the agility required in a big-time goalie. I firmly believe that Connor will turn into the goalie the Jets need to eventually go further in the playoffs. The question is, will he get that opportunity this year or next?
Winnipeg Jets Top 25 Under 25: #6 Connor Hellebuyck http://t.co/eUdo6YkDJs pic.twitter.com/X7KoMzWsyt

— Arctic Ice Hockey (@arcticicehockey) September 3, 2015
Drafted: 2015-17th
2014-15 Team:  Youngstown, USHL
C, L, 6'1, 183, 56-34-56-80 (+3)
Here is what I wrote about Kyle Connor here at THW before the 2015 draft (I had him ranked 13th), "He (Kyle Connor) has the air of a winner, the air of a difference maker, the air of a competitor and the air of a player who will do the necessary things to make his game even better. Nowhere was this more apparent than during the Youngstown Phantoms late season 17-game winning streak. Each game of the winning streak, Kyle Connor was out there making it happen. You could have been at your first hockey game ever and still see that a certain player was going to do something to make it (the win) happen. That certain player, Mr. It, was Kyle Connor."
Kyle Connor has the vision, hockey sense and skills to be an elite player in the NHL. He still needs to work on his weight and strength to be sure he maximizes his abilities and effectiveness in the NHL. He was the USHL scoring champion last year at Youngstown; this year he will take his talents to the University of Michigan.
We talked to @KyleConnor18 today about being drafted by @NHLJets.

See what he had to say: http://t.co/HDY7omwCeS pic.twitter.com/CXRaGh505l

— MiHockey (@MiHockeyNow) June 27, 2015
Drafted: 2013-13th
2014-15 Team: Kelowna, WHL
D, L, 6'0, 185, 47-13-25-38 (+1)
Josh Morrissey is a defenseman of enormous talent and skating ability. He is, however, of modest size with a slender physique (6'0, 185 lb.). Winnipeg fans should be prepared to allow him to mature at his own rate. He may require some AHL seasoning and another year in the CHL before he brings those talents to 300 Portage Avenue and the ice of the MTS Centre.
As Winnipeg Coach, Paul Maurice, told the Winnipeg Sun, "For Josh it's all about how many times he can break us out quick. Because … he's going to make the offensive plays — we know that. Can he move the puck from the back-end in those tight areas and can he handle the one-on-one going? He's going to. At some point this guy is going to play in the NHL and when he gets in there he's probably not coming out for an awfully long time."
With Memorial Cup Championship @Kelowna_Rockets Josh Morrissey & @m_bows4 will add to @HlinkaMemorial Gold, @IIHFHockey U18 & U20 Gold.

— Craig Button (@CraigJButton) May 30, 2015
Drafted: 2015-25th
2014-15 Team:  USA U18 NDTP, USHL
C/RW, R, 6'1, 187, 65-27-52-79
Jack Roslovic had a slow start to last season – just 6 points in first 16 games. After that Jack Roslovic played at an elite level with 73 points in his last 49 games (1.5 points per game). Here is what my colleague, Dennis Schellenberg, wrote about him here at THW prior to the 2015 draft, "Roslovic is an energetic forward who brings a lot of speed and impulses to the ice. The 18 year old is a very agile skater with explosive first steps and can go in different directions very fast while still handling the puck. He is able to dance through the offensive zone with good puck protection and fast turns. Roslovic is good in traffic areas and a decent puckhandler and possesses a solid own zone play. He takes his defensive responsibilities serious and backchecks well. He works very hard on the ice and is willing to battle in each shift. Shows great work ethic and can be found everywhere on the ice. He plays with a tremendous energy level in each and every shift. His good speed makes it possible for him to play a good dump and chase game. Roslovic is rather a playmaking forward than a shooter."
Jack played wing on Team USA's U18 big line with Auston Matthews and Matthew Tkachuk where they were the best line at the IIHF 2015 U18 Tournament. However, Jack can also play centre. He will be playing for Miami University in Ohio this season.
Drafted: 2013-43rd
2014-15 Team: Portland, WHL
C, L, 5'9, 172, 54-15-74-89 (+41)
The question you always have of a small guy of a slight stature is will he be able to translate his amateur success to the NHL? I recall Nic Petan working on a line with Nikolaj Ehlers at the Jets training camp last fall. They looked not just good but outstanding. My response is, then, yes Nic Petan is a guy of small stature who will make it in the NHL. For me, a the more appropriate question is, will he eventually become a first liner or will he peak out as a second liner?
Drafted: 2011-16th
2014-15 Team: St. John's, AHL
RW, R, 6'3, 201, 54-12-21-33 (+3)
Joel Armia is a big-bodied right winger with tremendous upside who has yet to live up to that promise on this side of the pond. In his second season in the AHL, he had 33 points in 54 games, decent but not outstanding numbers for a prospect of his talent level. In fact, he tanked after the trade to the Jets, scoring just 2 goals in 21 games with St. John's to end the season. When you watch him you see the big body, the big league shots, the ability to protect the puck, and the ability to make a major league deke. In short, you see a guy that should be scoring more than he does. Some have criticized his skating but I think it is average and probably ok for a guy of his size. He will have to show more if he is to make in the NHL but it looks like the talent is there if he can put it all together. Here are Joel's '14-15 highlights.
Drafted: 2014-31st
2014-15 Team:  Barrie, OHL
LW, L, 6'0, 209, 57-41-19-60 (-9)
Brendan Lemieux is the son of Claude Lemieux, an agitator of legend in the NHL. The acorn does not fall far from the tree so, yes, Brendan is a supreme agitator as well. He has skills but I don't think they are as high level as his father. He scored 41 goals last year in Barrie, mainly by parking his derriere in front of the net on the Barrie Colts power play. He is a player the Jets thought very high of in his draft year who eventually came over to the Jets in the Evander Kane trade. Brendan has NHL hands but he needs to work on his feet to make them more NHL compatible. Brendan will make it to the Jets roster one day. The question is, does he max out as a third liner or does he have a bit more in him? Here are Brendan's '14-15 highlights.
Drafted: 2013-104th
2014-15 Team: University of Michigan, Big Ten
C, L, 6'1, 201, 36-14-17-31 (+6)
Andrew Copp, now that he turned pro after three seasons at the University of Michigan, is a candidate to be a third or fourth line centre this season in Winnipeg or shortly thereafter. He had his coming out party at the 2013-14 IIHF U20 World Tournament where he put on a strong point per game performance for Team USA. Jets fans can expect a physically mature two-way centre of decent size. He is a strong skater who shows excellent defensive prowess. He played behind Dylan Larkin at Michigan but still managed to put up close to a point per game there.
https://twitter.com/GarretHohl/status/636603560545808384
Drafted: 2015-47th
2014-15 Team: Prince George, WHL
C, L, 6'1, 183, 70-20-59-79 (+7)
Jansen Harkins is a two-way centre who will eventually fight with Andrew Copp over the big club's 3rd and 4th line centre positions. Craig Button, TSN Scouting Director, gave this description of Jansen at TSN.ca, "Jansen is a smart and tenacious player in all areas of the game. His determination is undeniable and he is always prepared to do whatever is necessary to make a positive difference in the game. Good skills and with improved speed, power and quickness, his impact will only increase. Has that completely unselfish, team approach to winning."
Five Honorable Mentions
Just outside the top 10, you will find in alphabetical order:
HM – Comrie, Eric – (2013-59th) – '14-15 –  Tri-City, WHL, G, L, 6'1, 174, 40-2.87-.914
HM – Kichton, Brenden – (2011-127th) – '14-15 – St.John's, USHL, D, R, 6'0, 192, 65-8-21-29 (-11)
HM – Kosmachuk, Scott – (2012-70th) – '14-15 –  St.John's, AHL, RW, R, 5'11, 185, 70-14-14-28 (-28)
HM – Kostalek, Jan – (2013-114th) – '14-15 – Rimouski, QMJHL, D, R, 6'1, 181, 57-7-36-43 (+55)
HM – Phillips, Jamie – (2012-190th) – '14-15 –  Michigan Tech, WCHA, G, L, 6'1, 170, 41-1.74.933
#NHLJets Really like the G depth they're building. Winnipeg Jets Top 25 Under 25: Eric Comrie http://t.co/sezzXK2SaO @arcticicehockey

— Warren (@WarrenWojnowski) August 21, 2015
Other 2015 Draft Choices Not Listed Above
The other 2015 draft choices not previously listed:
2015-78th – Foley, Erik – '14-15 –  Cedar Rapids, USHL, LW, L, 5'11, 185, 55-27-27-54 (+12)
2015-108th – Spacek, Michael – '14-15 –   HC Dynamo Pardubice, CZE 1, C, R, 5'11, 187, 40-5-7-12 (-11)
2015-168th – Appleton, Mason – '14-15 –  Tri-City, USHL, C, R, 6'2, 194, 54-12-28-40 (-3)
2015-198th – Niku, Sami – '14-15 –  JYP-Akatemia, Mestis (FIN 2), D, L, 6'0, 176, 39-3-22-25 (+8)
2015-203rd – Gennaro, Matteo – '14-15 –  Prince Albert, WHL, C, L, 6'1, 179,72-16-15-31 (-9)
Have Your Say


survey hosting
Dare to Compare
Buffalo Sabres Top 10 Prospects
Montreal Canadiens Top 10 Prospects
Ottawa Senators Top 10 Prospects
Toronto Maple Leafs Top 10 Prospects
_________________________________________
Email: CRalph@TheHockeyWriters.com