It happens to every NHL team. A player they draft doesn't work out, while other players who were available and selected soon after go on to have long, illustrious careers.
The Bruins took Gord Kluzak first overall in 1982 over future Hall-of-Famers Scott Stevens and Phil Housley. The Columbus Blue Jackets took Gilbert Brule sixth overall in 2006 over Anze Kopitar. Perhaps most infamously, the Atlanta Thrashers took Patrik Stefan first overall in 1999 over one of the Sedin Twins.
It's a phenomena that rankles fans and brings out the armchair GMs. "Could you imagine if we'd have drafted (player we passed up) instead of (player we chose who flopped?)"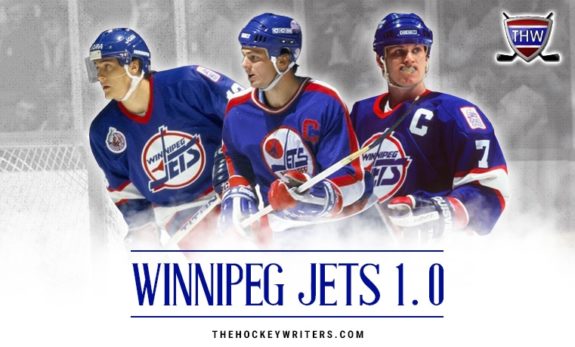 The Winnipeg Jets 1.0 were not immune to this phenomena. While they made their fair share of excellent draft picks in their 17-year history, like any other team, they passed on studs in favour of duds. However, this piece isn't claiming the Jets were stupid and intentionally went off the board. In many cases, other teams passed on these as well.
Hindsight is 20/20 — picks that seem obvious now may not have seemed so back then. All teams draft based on a combination of the information they have, their needs at the time, and external factors out of their control. It's easy to analyze and criticize in retrospect.
Sometimes, though, it is fun (or a light form of self-torture, perhaps) to take a look back at "what could have been." Here's a look at some players the Jets would have chosen over the ones they did if they had a crystal ball that showed who would fly high and who would crash land.
1979
Jets Select: Jimmy Mann (19th overall)
With their first-ever NHL pick, Jets GM John Ferguson Sr. selected rough-and-tumble Jimmy Mann. He'd showed both offensive flash and a flair for fisticuffs in his junior career with the QMJHL's Sherbrooke Castors, posting 82 points to go along with 260 penalty minutes the year before.
Jets' draft bust: Jimmy Mann
Taken next? HHOF Michel Goulet and 6 cup winner Kevin Lowe. Ouchhttp://t.co/7pSILfj5kq" pic.twitter.com/FhTcTHe3YK

— NHLJets1point0 (@NHLJets1point0) May 9, 2014
The Jets were in a tough spot and had little choice but to rush Mann straight into the NHL. As Winnipeg Free Press sportswriter Mike Sawatzky wrote in a feature on Mann, "Winnipeg, the Edmonton Oilers, Quebec Nordiques and Hartford Whalers were forced to surrender most of their best players from their WHA rosters" as a condition of membership into the NHL.
Mann did not become one of the Jets' new best players. His junior numbers never materialized at the professional level — at least not in regards to points.
Mann quickly gained a reputation as a brawler, a guy more likely to shove linesmen and sucker punch opponents than score a goal. For the latter incident, he was actually charged with assault and fined $500 in a Manitoba court. Over parts of five seasons with the Jets, he tallied a paltry 21 points alongside his 598 minutes spent in the sin bin.
Who They Could Have Chosen: Michel Goulet (20th overall)
With the very next pick, the Quebec Nordiques selected Michel Goulet, a savvy sniper from the Quebec Ramparts. Goulet quickly established himself as one of the elite point-producers of the 1980s — someone the Jets could have desperately used in their first half-decade in which they finished sub-.500 four out of five seasons.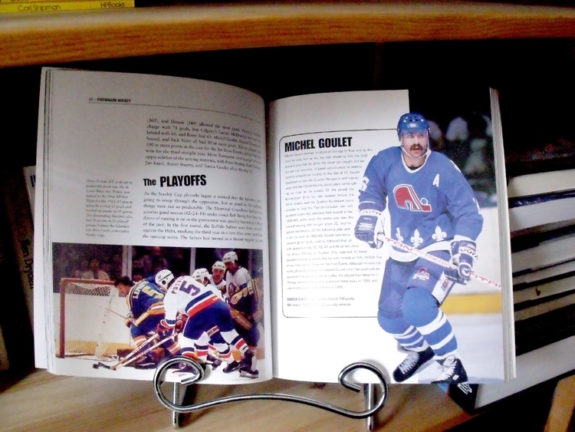 While Mann had played his final game with the Jets by 1984, Goulet was in the midst of an ultra-productive 11-year run in Quebec, in which he eclipsed the century mark in points four times and scored 50 goals four straight years between 1982-86. While the Jets only made it past the first round of the playoffs once, Goulet helped the Nordiques to seven straight playoff appearances between 1980-87 and a pair of Wales Conference Finals. He was inducted into the Hockey Hall of Fame in 1998.
Other Notables Passed Over:
Kevin Lowe (21st overall), Dale Hunter (41st overall), Mark Messier (48th overall).
1982
Jets Select: Jim Kyte (12th overall)
The Bruins weren't the only ones who picked poorly in 1982. With his first-round, 12th overall pick, John Ferguson Sr. selected Jim Kyte, a defenseman from the OHL's Cornwall Royals.
It's worth noting Kyte was not a bust — he did play 399 games in parts of seven seasons with the Jets, and 598 in his NHL career. However, the defenseman with limited offensive upside was perhaps more notable for being the first — and still only — legally deaf player in the NHL (you can actually see his hearing aid on his hockeydb.com profile picture) than for anything he actually did on the ice.
Who They Could Have Chosen: Dave Andreychuk (16th overall)
The Jets could have done a lot better than Kyte. Four picks later, the Buffalo Sabres selected Dave Andreychuk. The left winger would go on to have an illustrious, 23-year career in the NHL, picking up 640 goals and 698 assists for the Sabres, Toronto Maple Leafs, New Jersey Devils, Boston Bruins, Colorado Avalanche, and Tampa Bay Lighting. Kite, in comparison, had 17 goals and 49 assists.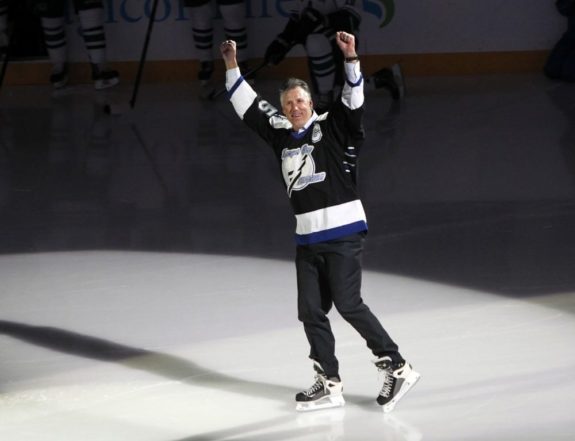 Andreychuk holds multiple records and accolades — he's the NHL's top power play goal scorer all-time with 274, 14th all-time in goals, and sixth all-time in games played.
Other Notables Passed Over:
Murray Craven (17th overall), Tomas Sandstrom (36th overall), Pat Verbeek (43rd overall).
1983
Jets Select: Andrew McBain
With his eighth overall pick in 1983, Ferguson Sr. selected Toronto-born Andrew McBain, who'd just had a stellar 130-point season with the OHL's North Bay Centennials. McBain was a late bloomer. It wasn't until the 1987-88 season — after playing four seasons in which he didn't record more than 32 points — that he took off, tallying a career-best 63 points in 77 games. In 1988-89, he was even better, putting up 77 points in 80 games.
29 yrs ago, Jets doubled Nordiques 8-4 behind Andrew McBain's 5-pt night. McBain set career highs in 88-89 by posting a 37-40-87 season. pic.twitter.com/tJk4Ko4eDY

— O-Pee-Chee Stars (@opeecheestars) November 9, 2017
Those numbers, however, proved to be outliers and McBain never came close to replicating them. In fact, after his 77-point campaign, the Jets traded him to Pittsburgh, where his career quickly fell off a cliff. He bounced between the NHL, IHL, and AHL for the rest of his career, never playing more than 59 games or recording more than 23 points in a single year.
Who They Could Have Chosen: Claude Lemieux (26th overall)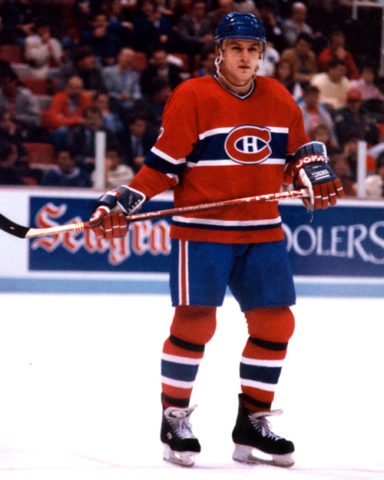 In drafting McBain, the Jets missed out on one of the most hard-nosed, pesky, and pugnacious forwards of the entire generation in the form of Claude Lemieux.
Drafted 26th overall by the Montreal Canadiens, the truculent Lemieux was tougher than an old boot and had a reputation for being a guy everyone loved playing with but hated playing against. He played right on the edge (and sometimes over it) over his 1,215-game, 786 point NHL career, which included lengthy runs with the Canadiens, Devils, and Avalanche.
Known for being a clutch playoff performer, he put up 154 more points in a whopping 234 playoff games. In fact, Lemieux played in the postseason 15 years in a row between 1985-1999, and won four Stanley Cups with three different teams — one of only 11 players who can make that claim. Lemieux brought deep playoff runs to every city he played for — something that completely eluded the Jets, who made it out of the first round only one time.
Other Notables Passed Over:
Cam Neely (9th overall), Dave Gagner (12th overall), Garry Galley (100th overall), Kevin Stevens (108th overall), Rich Tocchet (121st overall).
1985
Jets Select: Ryan Stewart (18th overall)
The early-to-mid 1980s continued to be tough sledding for the Jets when it came to selecting players in the first round. In 1985, Ferguson Sr. selected Ryan Stewart, undoubtedly their most disappointing pick ever.
Stewart played only three NHL games, all in 1985-86, recording one goal. He's so low-profile it's tough to even find information about him. However, according to blogger Joe Pelletier of greatesthockeylegends.com, there was a reason Stewart had completely fallen off the radar by 1990.
Ryan came down with a serious liver ailment that limited him to only 22 games in junior (in 1986-87). Doctors originally thought it was colon cancer but later changed their diagnosis. Illness was certainly not new to Ryan as he also had mononucleosis. The ailment took a lot of energy and strength away from Ryan, who was never again quite the same player.
Who They Could Have Chosen: Joe Nieuwendyk (27th overall)
While the Jets struck out with Stewart, the Calgary Flames hit a home run with Joe Nieuwendyk, who they selected nine picks later. He had an immediate impact, capturing the Calder Memorial Trophy for his stand-out 92-point 1987-88 season.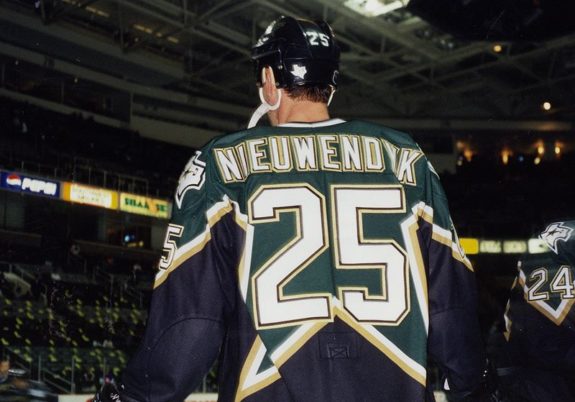 Nieuwendyk was a "pre-eminent two-way guy" who possessed a great stick, good vision, and adeptness in the dot. His decorated career took him to Dallas, New Jersey, Toronto, and Florida, in addition to Calgary. He was regarded as a great leader and was the Flames' captain for four seasons.
A two-time 50-goal scorer, Nieuwendyk played 1,257 NHL games and produced at least 50 points in 14 different seasons. He won a trio of Stanley Cups, including in 1999 with Dallas, where was awarded the Conn Smythe Trophy for a 21-point postseason.
Other Notables Passed Over:
Sean Burke (24th overall), Mike Richter (28th overall), Igor Larionov (214th overall).
1991
Jets Select: Aaron Ward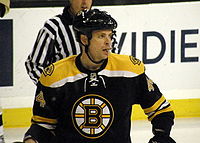 With their fifth overall pick in the 1991 draft, the Jets selected a player who would never play a single game in their uniform. After being drafted at just 18-years-old, he returned to the University of Michigan. In 1993, before he could wrap up his college career, Jets GM Mike Smith traded him to Detroit for Paul Ysebaert (who played 60 games for the Jets in the following year but quickly moved on.)
Ward was a poor pick for the Jets, but not bad player. He enjoyed a 834-game NHL career in which he captured a trio of Stanley Cups — two with the Detroit Red Wings back-to-back in 1997 and '98 and with the Carolina Hurricanes in 2006. Between 2010 and 2015, Ward was a broadcaster and analyst with TSN.
Who They Could Have Chosen: Peter Forsberg (6th overall)
Making the Ward pick all the worse in retrospect for the Jets is they passed on superb Swede Peter Forsberg, who the Philadelphia Flyers selected with the very next pick.
Although he was drafted by the City of Brotherly Love, Forsberg is best known for his years in the Mile High City. He was quickly shipped off to the Quebec Nordiques as part of the monolithic Eric Lindros trade that turned out to be one of the most important deals of the entire decade.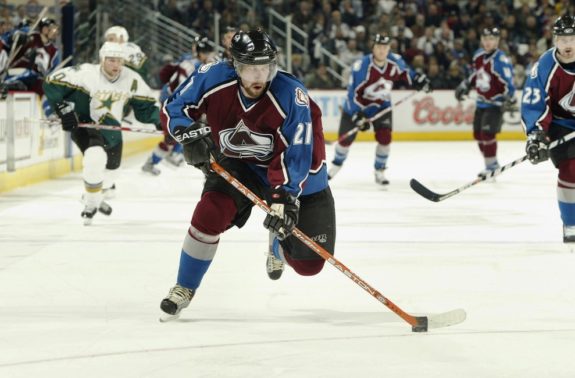 Forsberg brought a veritable treasure trove of assets to the Avalanche, including an uncanny playmaking ability, relentless work ethic, accurate shot, and strong leadership skills. He tallied 741 points over nine seasons with the Avalanche, had six campaigns with 80-plus points, and never had a negative plus/minus rating (in 2002-03, he was an eye-popping plus-52.)
Although injuries limited "Foppa" to only 708 games, he managed to collect 885 points and a shelf full of hardware, including a Calder Memorial Trophy, Hart Memorial Trophy, Art Ross Trophy, and a pair of Stanley Cups.
Forsberg makes the players around him better, a supreme compliment in hockey circles, and his own individual talents place him in the rarified air of the game's elite", wrote NHL.com writer Phil Coffey in a 2003 feature on Forsberg.
Imagine Forsberg in Winnipeg alongside offensive stars Teemu Selanne, Keith Tkachuk, and Alexei Zhamnov. It's no guarantee, but with Forsberg, the Jets very well could have gotten past the first round of the playoffs in their final season.
Other Notables Passed Over:
Brian Rolston (11th overall), Alexei Kovalev (15th overall), Markus Naslund (16th overall), Ray Whitney (23rd overall), Zigmund Palffy (26th overall).