The Winnipeg Jets have acquired forward Vladislav Namestnikov from the San Jose Sharks in exchange for a fourth-round 2025 draft pick.
Namestnikov Traded for Second Time in Two Days
Namestnikov was a Shark, on paper, for one day. On Thursday, they acquired him from the Tampa Bay Lightning in exchange for Michael Eyssimont, a former Jet the Sharks claimed off waivers in early January.
The 30-year-old Namestnikov had six goals and nine assists for 15 points for the Lightning in 57 games this season. Originally drafted 27th overall by the Lightning in 2011, he has played 610-career games between the Lightning (two different stints), New York Rangers, Ottawa Senators, Colorado Avalanche, Detroit Red Wings, and Dallas Stars, recording 113 goals and adding 138 assists for 251 points. He played under Rick Bowness in both Tampa Bay and Dallas, so there's a familiarity factor between player and coach.
The Russian product's best offensive season was 2017-18 for the Lightning, when he recorded 44 points, but is generally considered a bottom-six defensive forward who provides versatility thanks to his ability to play centre and both wings.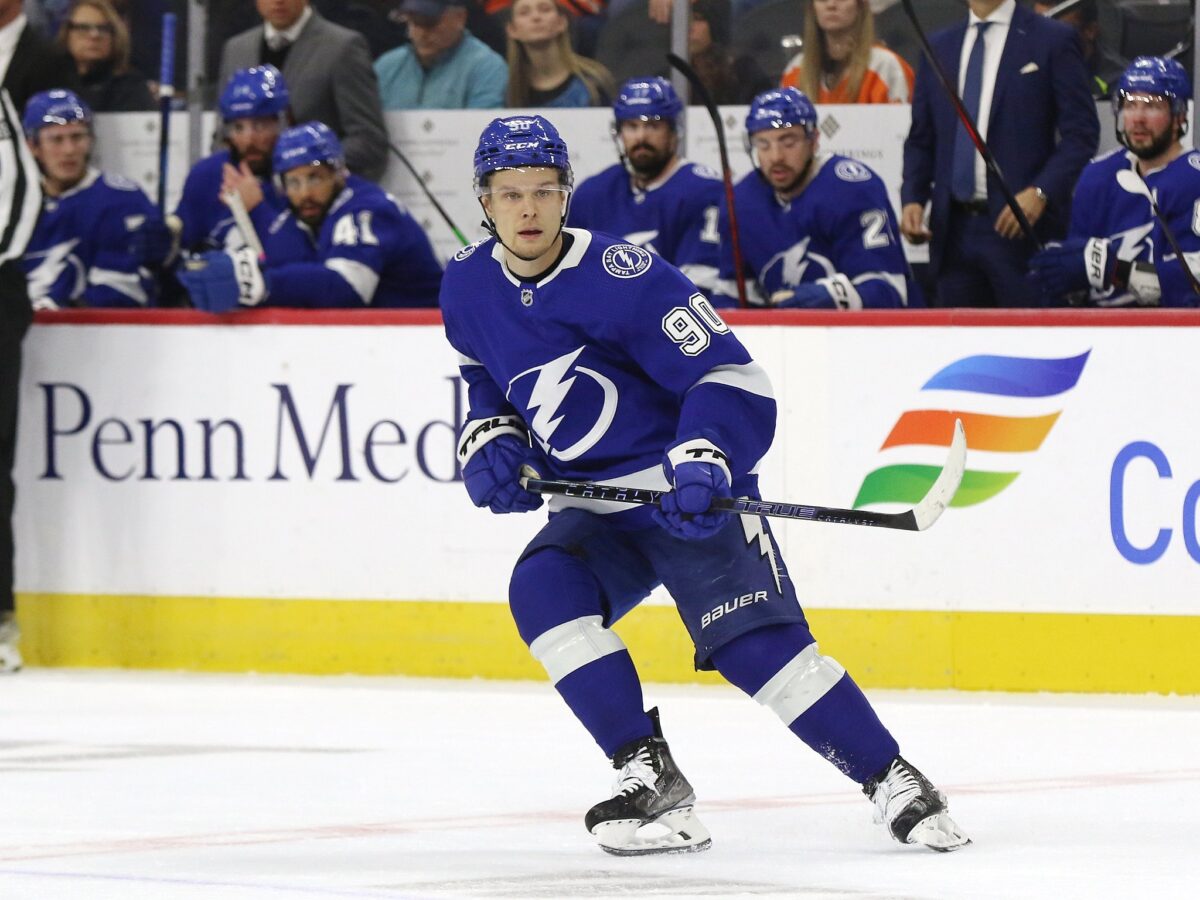 He is on a one-year deal that carries a $2.5 million AAV and will be an unrestricted free agent this summer. The Lightning, in the trade with the Sharks, retain 50 per cent of his salary.
This is the fourth Trade Deadline day Namestnikov has been traded on, Sportsnet stats notes (in addition to 2023, he was traded on Deadline Day in 2018, 2020, and 2022.) That ties an NHL record.
Namestnikov Joins Struggling Winnipeg Squad Fighting for Playoff Lives
Namestnikov will join a Jets squad that has struggled over the past six weeks and looks nothing like the strong and stout club that performed so well in the first half of the season. They experienced major malfunctions in February, going 3-5-1, and have lost six of their last seven. As a result, they have fallen to the second Western Conference Wild Card spot and sit five points ahead of the Calgary Flames.
Related: 2023 NHL Trade Deadline Tracker
The signing will not satisfy many Jets fans, who believe the team's window to win a Stanley Cup will never be more open than it is right now, and want general manager Kevin Cheveldayoff to make a bigger splash.
Cheveldayoff acquired Nino Niederreiter last Saturday from the Nashville Predators, which was widely seen as a shrewd move to inject some additional scoring pop and energy to the middle six, but had since sit on his hands and watched many potential targets — Nick Bjugstad, Jakob Chychrun, Max Domi, Shayne Gostisbehere, and Luke Schenn, among others — dealt to other teams.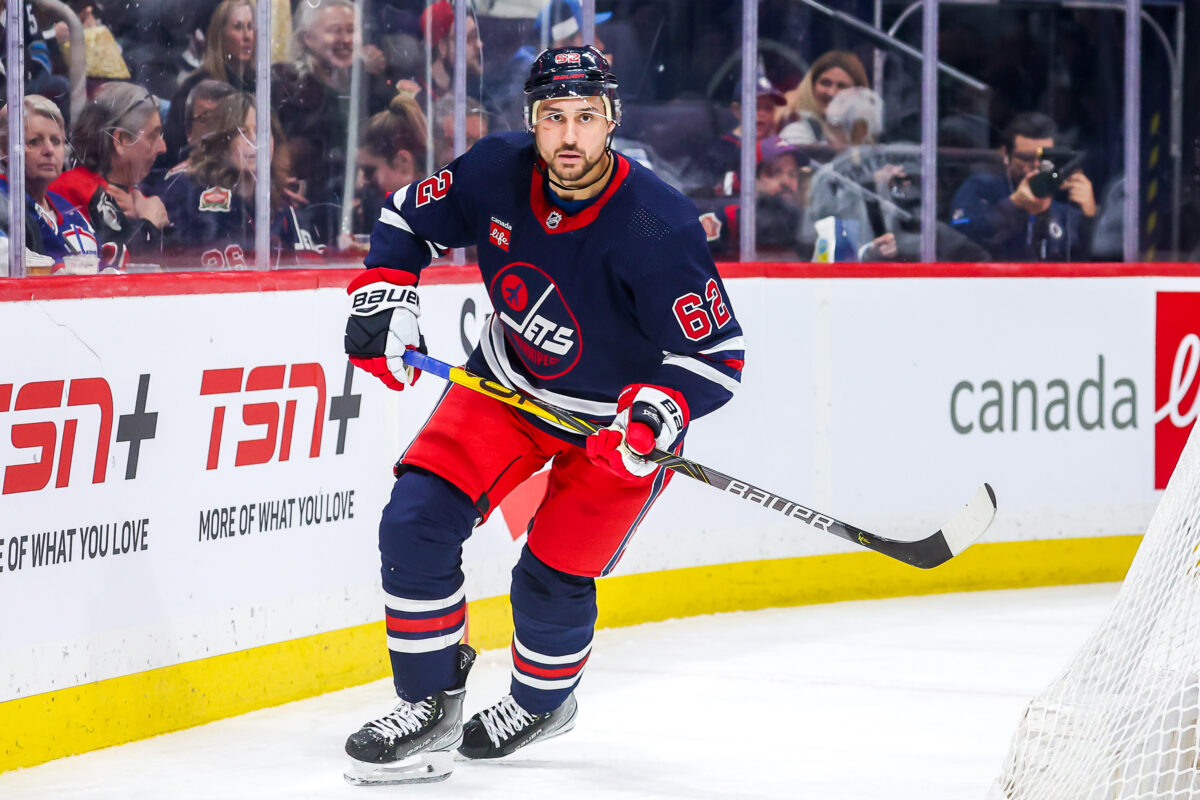 On the Sharks' side, they are an organization in the midst of a rebuild, and now have 27 picks over the next three Entry Drafts.