The Winnipeg Jets experienced major malfunctions in February, going 3-5-1, losing six of their last seven, and looking nothing like the strong and stout team that performed so well in the first half.
There are many things they must do if they want to get off the runway and back into the air again in March, the most important month for the franchise in recent memory. Here, we'll take a look at three of those things.
1) End Bottom-Six Scoring Drought
You know that meme "It's been 84 years," featuring an elderly Rose from Titanic? That meme can be appropriately applied to the Jets' bottom-six scoring situation.
It hadn't been 84 years, but it just about felt like it. When Kevin Stenlund scored in the second period against the Los Angeles Kings Tuesday to make the score 4-3 Jets, it was the bottom six's first goal in 13 games. That's right, 13 games — the last bottom six goal was also Stenlund's, an empty netter on Jan. 22 against the Philadelphia Flyers.
That total lack of secondary production, combined with a simultaneous downturn in top-six offence, has led to some exceedingly frustrating nights of late. The Jets scored five times against the Kings, but entering the game, had lit the lamp just 12 times in their past six.
Stenlund scored again in the period, a shorthanded marker to make the score 5-3, but his contributions were ultimately wasted as the team blew the lead in the third and lost 6-5 in a shootout.
Stenlund's off the "schneid," but the scoring droughts are far too long and number far too many. Adam Lowry hasn't scored in 34 games, Saku Maenalanen hasn't scored in 22, Morgan Barron hasn't scored in 19, Karson Kuhlman hasn't scored in 11, and Sam Gagner hasn't scored in 10. A couple of those guys producing some goals throughout the month will be a mandatory part of any sort of turnaround.
2) Start Listening to Bowness Again
Head coach Rick Bowness turned up the volume to new levels Monday during a 50-minute practice, yelling
"Move the puck!" "Move it quicker!" "Get the puck on net!", and "Take it to the net!"
He likely felt compelled ramp up the decibels because he's been totally ignored, even though his players know how successful they can be when playing his way. It's understandable he feels tuned out, considering two-straight callouts fell on deaf ears.
After a 1-3-0 Eastern road trip, he declared the Friday-night game against the Colorado Avalanche the most important of the season and that he'd stressed as such to his players. They responded by turning in a debacle, allowing four goals in a disastrous first period and losing 5-1.
Bowness isn't asking the team to do anything different, from an Xs and Os standpoint, than when they were winning. They've simply fallen asleep at the wheel and have veered off the road of success. "If you're asleep, Xs and Os mean nothing," Bowness said postgame Friday. He then issued a renewed challenge ahead of Sunday's game against the New York Islanders, saying "every once in a while this game's going to test your character and it's going to test your pride. That game on Sunday will be an example. We just got embarrassed. We'll see how we respond."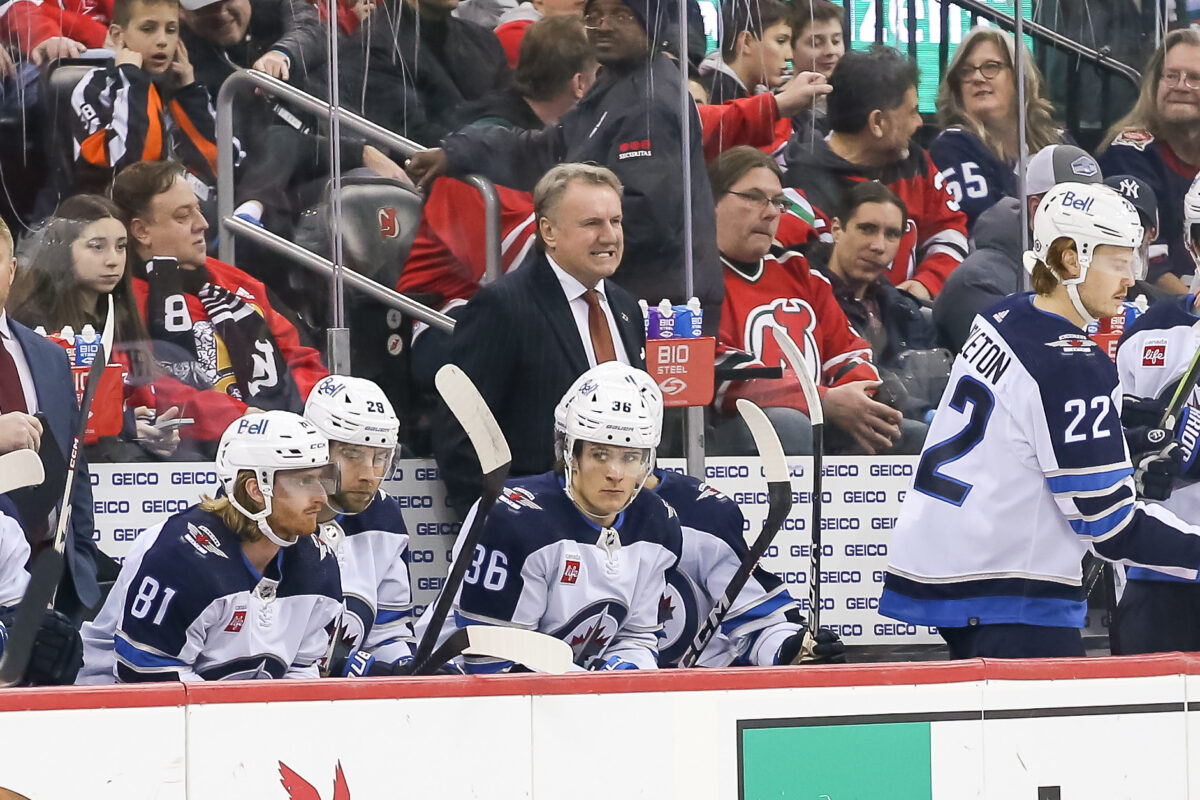 The Jets didn't respond at all, no-showing in a 4-0 loss. They had only one shot in the first period, and it came from centre ice. When the Islanders went up 2-0 in the early second, they had more goals than the Jets had shots.
Post-game Sunday, for the first time as his tenure as head coach, Bowness seemed without answers as to how to get the effort or execution levels back up to snuff, and more alarmingly, seemed without the appropriate snarl that accompanied subpar efforts earlier in the season. He suggested accountability would be doled out behind closed doors and that a coach can't call out his players to the press every single day — the onus to listen and improve ultimately falls on them.
---
Latest News & Highlights
---
"I don't need the media to motivate these guys, let's put it that way," he said.
A day removed, after Monday's practice, he acknowledged the elephant in the room. "Clearly, we're a little off now and we're going to get it back on track," he said, in the understatement of the year.
"Again, that team wants to win. I know we're not playing well. We get that. There's only one way out of it and that's giving more effort," he continued. "Start giving second effort. It's one thing to work hard to get there, it's what you do when you get there, right? I've said this before. We know who we are, we know what we look like. It's a matter of doing it consistently. We've gotten away from that. We're not reconfiguring how we play, we just have to get more committed to doing it and more committed to doing it with a more competitive attitude."
3) Find a Renewed Sense of Urgency, Because Playoff Hopes Are In Jeopardy
Push has come to shove, and the Jets need to respond by finding a renewed sense of urgency to shove back. It doesn't seem like they yet realize how dire of straits they're in.
They are now fighting for their playoff lives, sitting fourth in the Central Division, after spending the majority of the campaign competing for first in the Division or even the Western Conference. The Colorado Avalanche and Minnesota Wild surged as the Jets struggled and leapt them in the standings.
The Jets were the hunted, and hunted successfully. Now, they'll need to embrace a hunter's mentality to even hang onto a playoff berth. Entering play Thursday, they own the second Western-Conference Wild card spot with 72 points, tied with the Seattle Kraken, who have one game in hand. The Calgary Flames are only five points behind.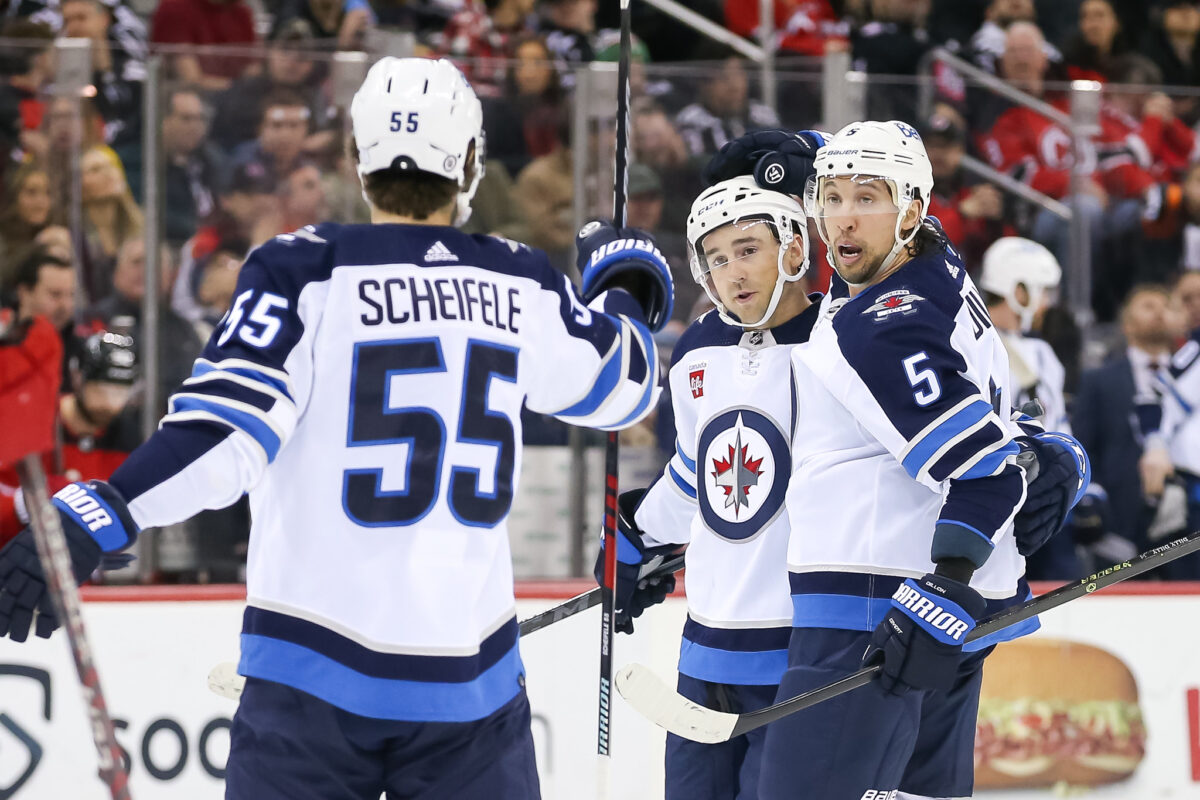 The Jets still control their own destiny now, but if they keep struggling, they'll soon be relying on favourable out-of-town scoreboard results to stay in the postseason conversation. Five points is not a lot for the Flames to make up in 21 games, especially against a team that's as hapless as the Jets.
It's time for them to dig deep and acknowledge the gravity of their situation and how important March is for the long-term trajectory of the franchise. With the Central and Western Conference still an anyone's-game scenario, a strong stretch could get them right back to second, or even first.
However, a weak stretch will likely doom them to another wasted season and lend further legitimacy to calls for a scorched-earth rebuild.